Hello! Welcome to the first offical post over here on Chambray and Curls! Those of you coming from littleroominthenorth will know that this blog is a fresh new start to go with my move back down south. I've so enjoyed putting this space together. It's been filled with a few of my favourite posts from my last blog, to give you a little bit to browse around! I really hope you'll let me know what you think!
With that over, shall we move on to this this little DIY? It would make such an easy-peasy project for the weekend!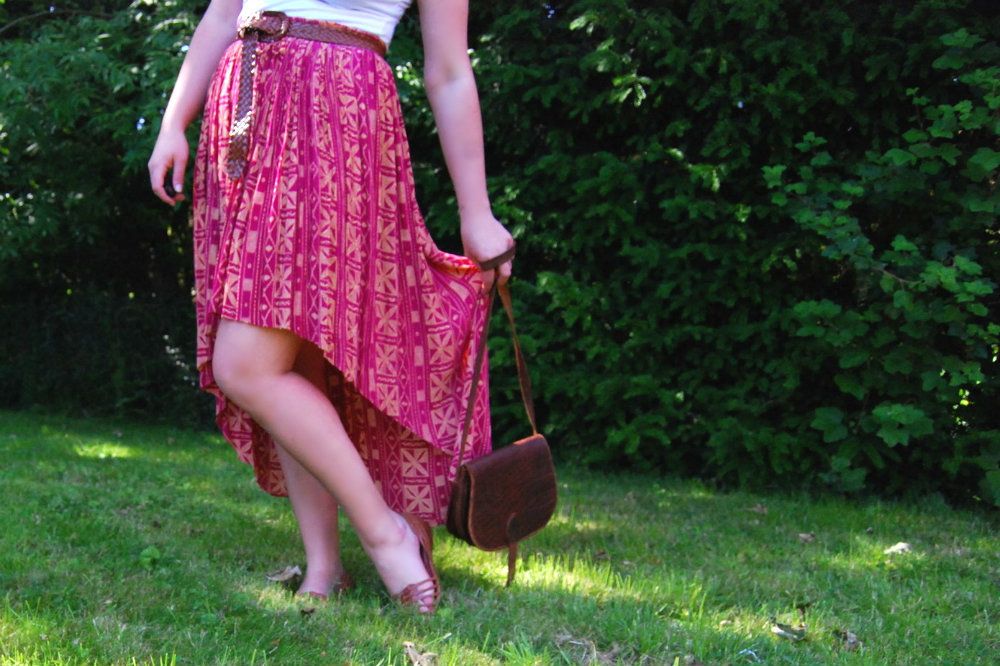 I have seen high-low hem skirts everywhere recently. I'll admit, when I first saw the 'mullet skirts' I loathed them. But they have really grown on me! I think they can look fun and a little bit different. Also, they're a great way to show off your pins with way less chance of flashing your knickers – which is a pretty major plus in my book! Anyway, I have a ton of midi and full length skirts from my mama's 80's hippy wardrobe so I thought I'd have a little play about and make my own. It is seriously so simple to do!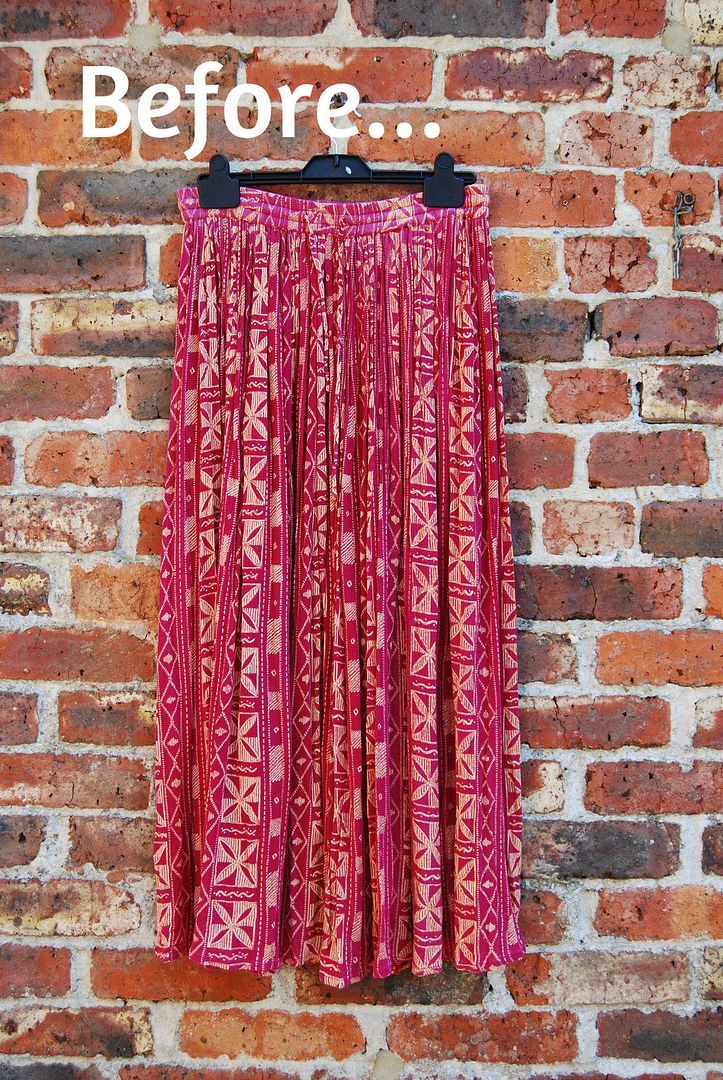 What you'll need:
One midi or maxi skirt (charity shops tend to have a ton of frumpy skirts about, just begging to be chopped!)
Scissors
Needle and thread for hemming if necessary
How to: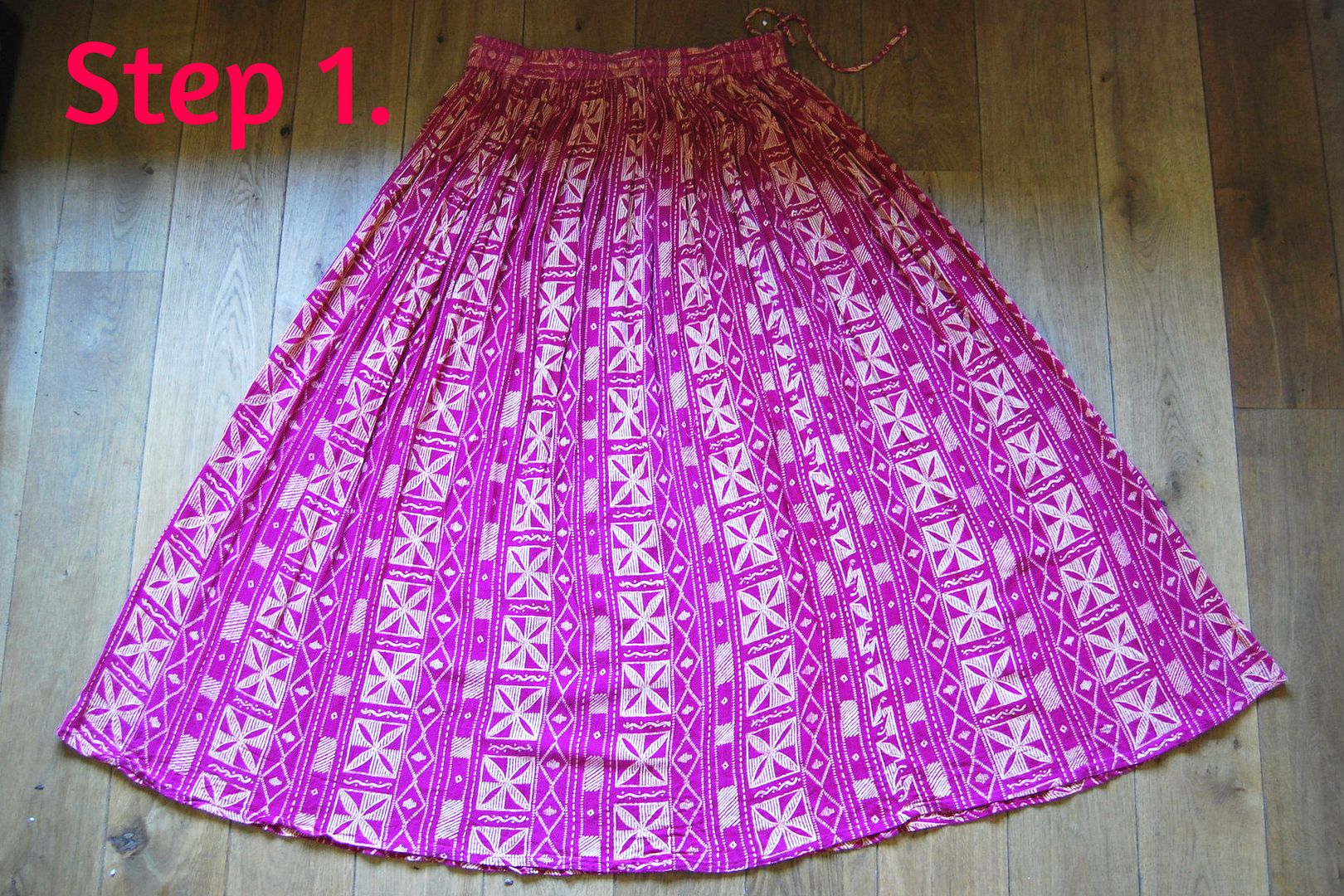 Fold your skirt halfway down the centre of your waistband, so that the centre of your waistband is on the fold, and lay it out flat.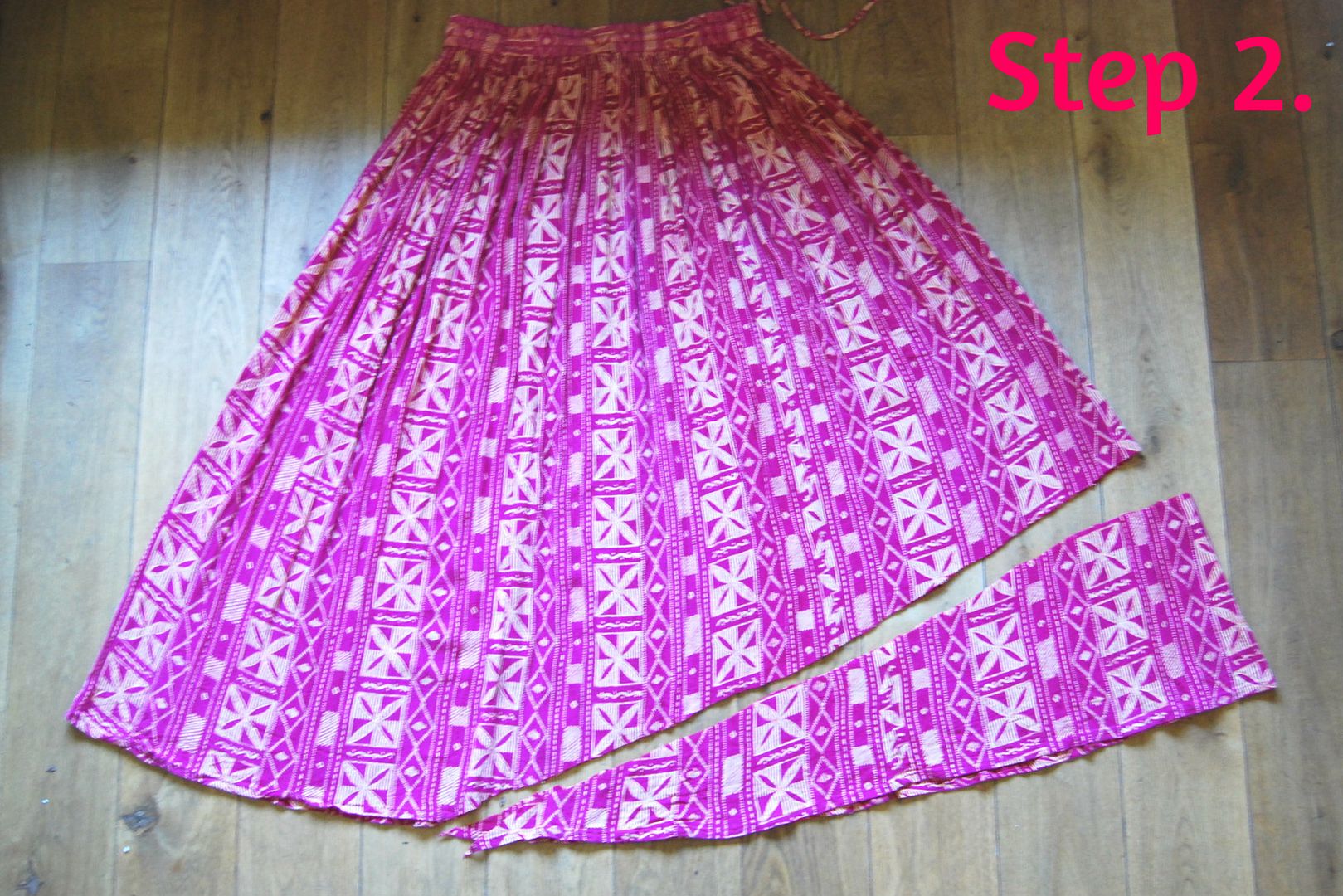 Start cutting your fabric out, highest at the front and sloping to the back hem. Start small and keep trying it on to check the length! Remember, its always better to cut to little and need to do a bit more, than it is to chop too much off straight away! If you want to hem it, remember to leave at least 1cm longer for your hem.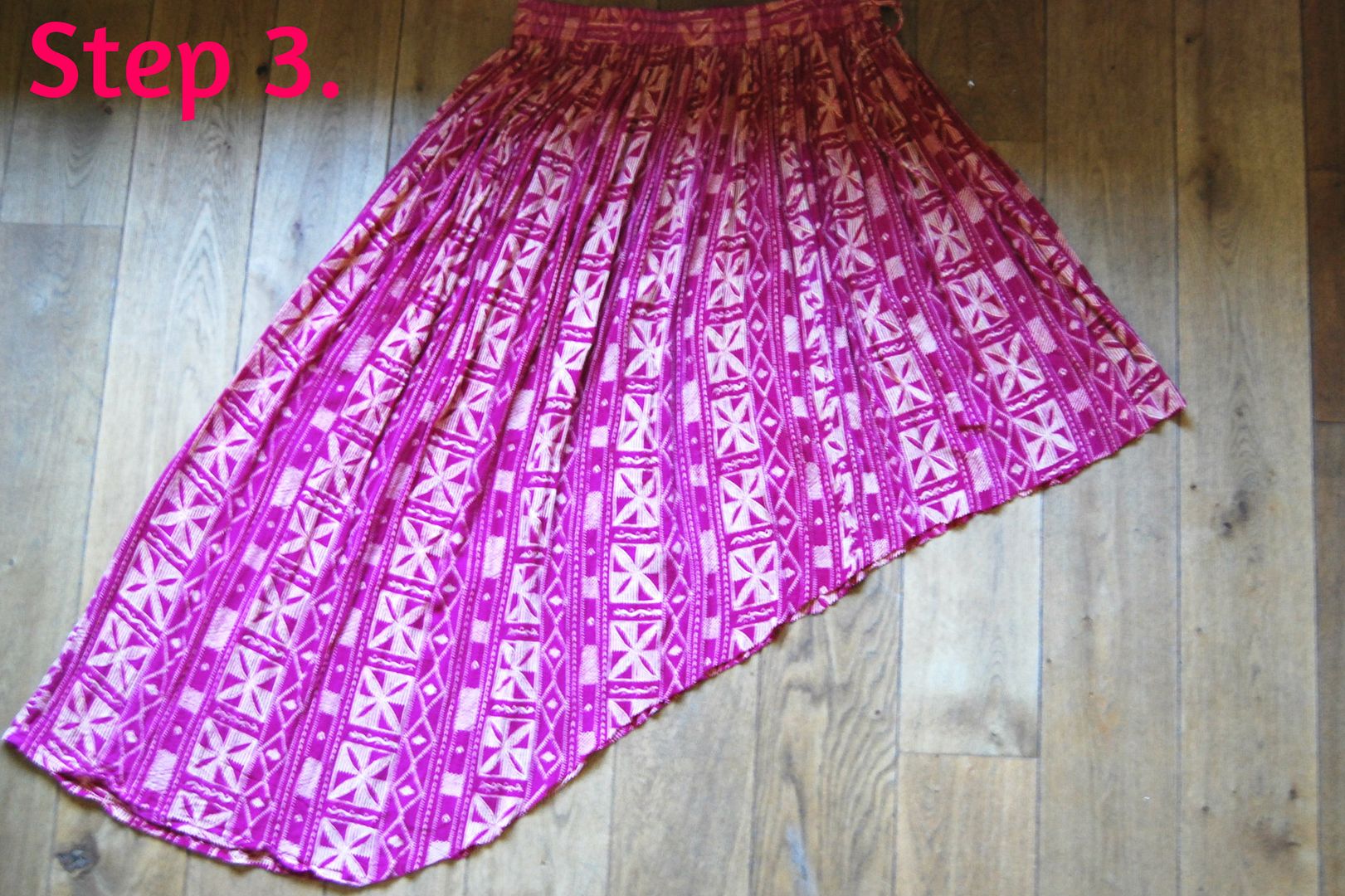 Mine was a midi length skirt and I cut the front to just above my knees. The shape looked like this, tapering from short at the front, to the original length at the back. For a final touch, fold and pin your hem, before sewing.
I think this is going to be a summer staple! Well… at least when the sun comes out. What do you think? Are you swayed by the high-low hem trend? Fancy trying it yourself?
xxx
If you like what you see, follow along! It'll make my day!
Bloglovin' // Twitter // Facebook // Hellocotton