I absolutely love jewellery. I think it can make an outfit so easily. If you've followed my blog for a while you'll know I'm a big fan of collars and necklaces. Easily my favourite trend from the last few seasons.
I have also really loved seeing bloggers wearing a glitzy necklace with a classic outfit say of striped top and jeans. It just looks perfect. Here are a few of my inspirations: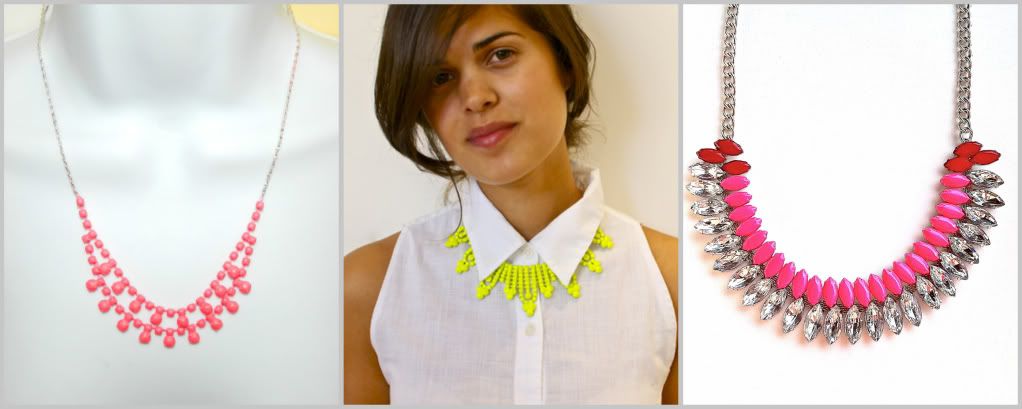 Anyhow, I decided to have a go at making own. This is so so quick and easy!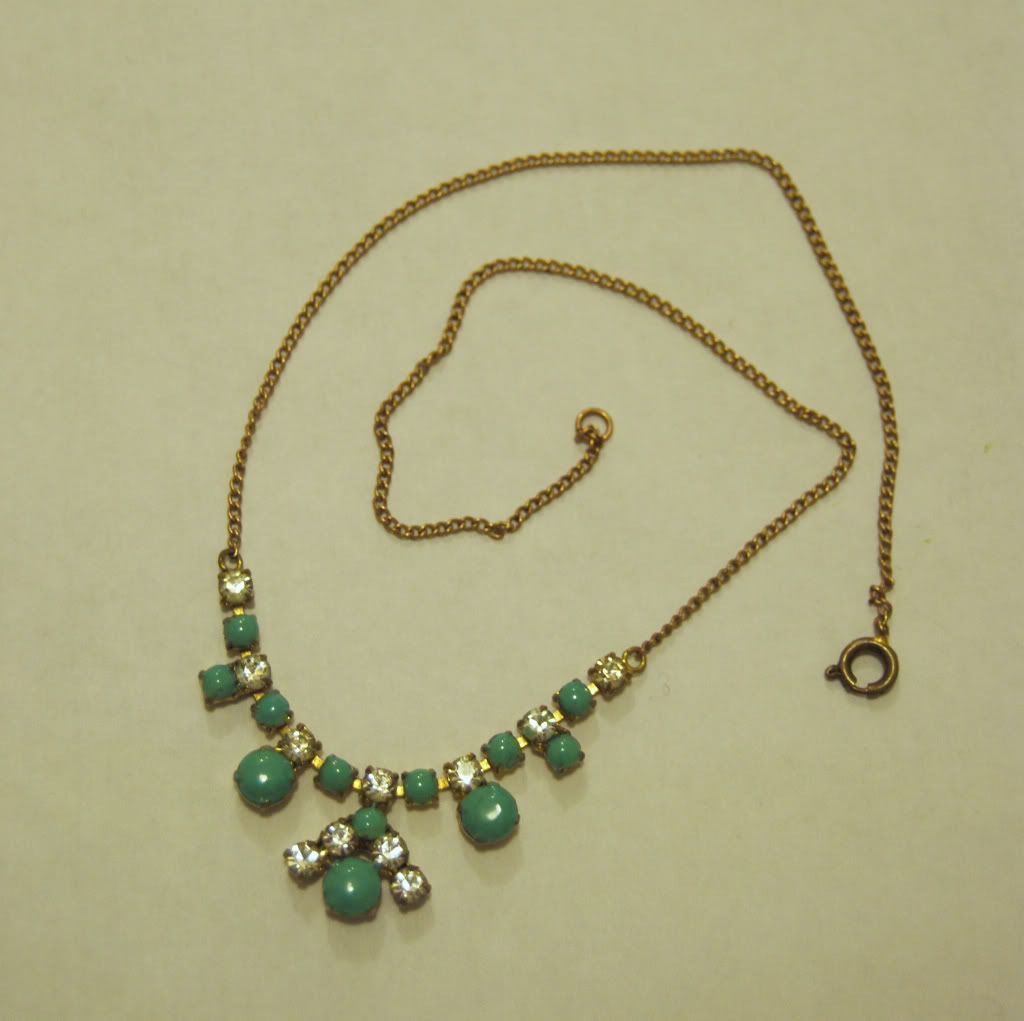 What you need
a cheap jewelled necklace. Diamante or rhinestone works best. I got mine off ebay for pennies, but forever 21 does some great ones too
sellotape
nail varnish, any colour of your choice
a top coat varnish
cotton buds and nail varnish remover for cleaning if you need
How-to:
Lay your necklace (undone) flat on a table or desk. I popped a piece of paper under it in case of any drips.
Tape the ends of your necklace to the table to hold it tight so it doesn't move about too much!
Then start carefully painting your rhinestones with varnish. You can choose a pattern, or paint all of them. I like the extra sparkle with some rhinestones showing!
I did about 3 thin coats on each one, rather than blobbing lots on, because I didn't want to cover the hardware.
Let it dry. If you think it needs any touch ups to even it out, then do that and let dry again. If you get any varnish on bits you don't want, just clean it gently with a cotton bud dipped in nail varnish remover.
Pop a top coat on too, just to give it some extra shine and protection and you are good to go!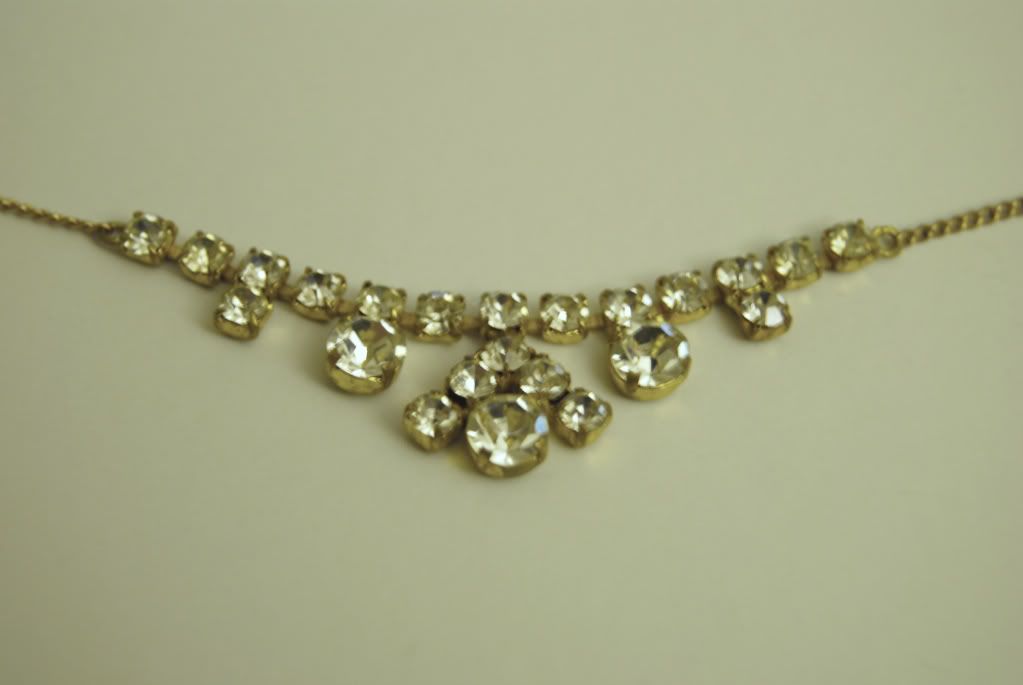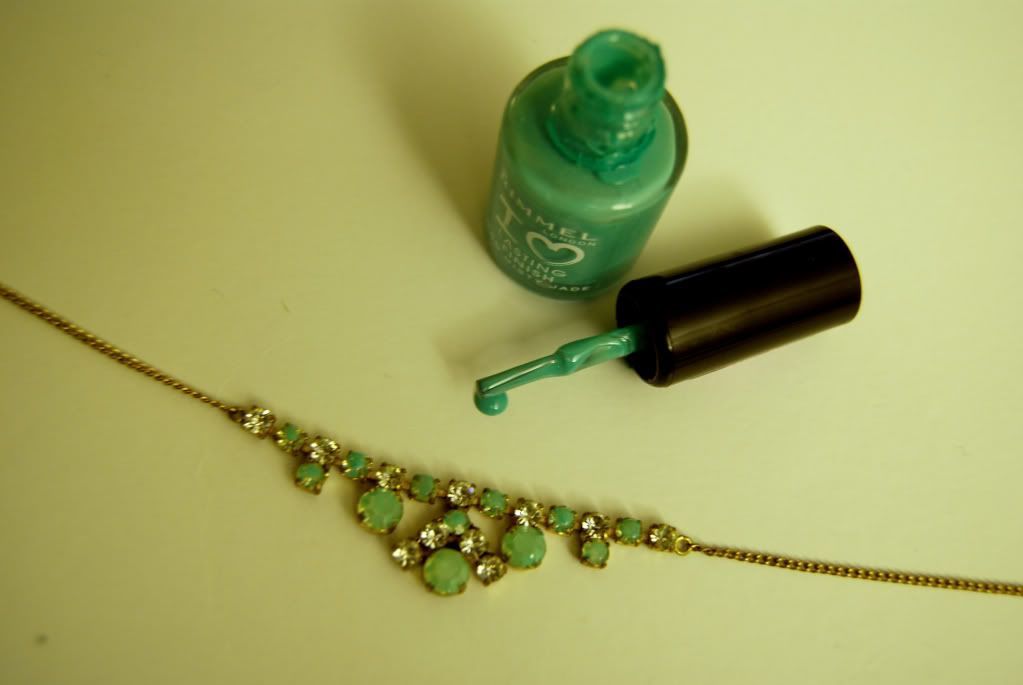 *Please excuse the white balance- it has been disgusting weather and the light in my flat is atrocious!
I think this could be such a fun and cheap way to get some trend colours into your wardrobe. I love this mint green and I cannot wait to wear this with a simple white tee and boyfriend denim.
Some ideas:
American Apparel does some fab neon nail varnish for a really zingy look
*
Add some glitter! Either use glitter varnish or get craft glitter and sprinkle over clear varnish. Remember to seal with a top coat!
*
Why not try an ombre? Just mix your nail varnish on some card with white varnish to make a few shades and do it in layers either from the top down or from the outside edges in
*
Store your necklace either hanging up or flat to protect it and keep it chip free and pretty!
What do you think? Will you be adding some DIY statement jewellery to your collection?
xxx
if you like what you see, follow along here:
Bloglovin' // Twitter // Facebook // Hellocotton