I had to head up to London yesterday for a medical appointment for my old lady knees. For a day with 3 hours on a train, warm weather that might turn into cold at any moment, plus the need to be able to whip out my knees without standing in my knickers in front of the consultant (its all glamour here), my outfit choice had to be pretty versatile! Cue the jersey maxi skirt- perfect for dealing with potential heat/cold, comfy as pyjamas, and with great knee-flashing potential!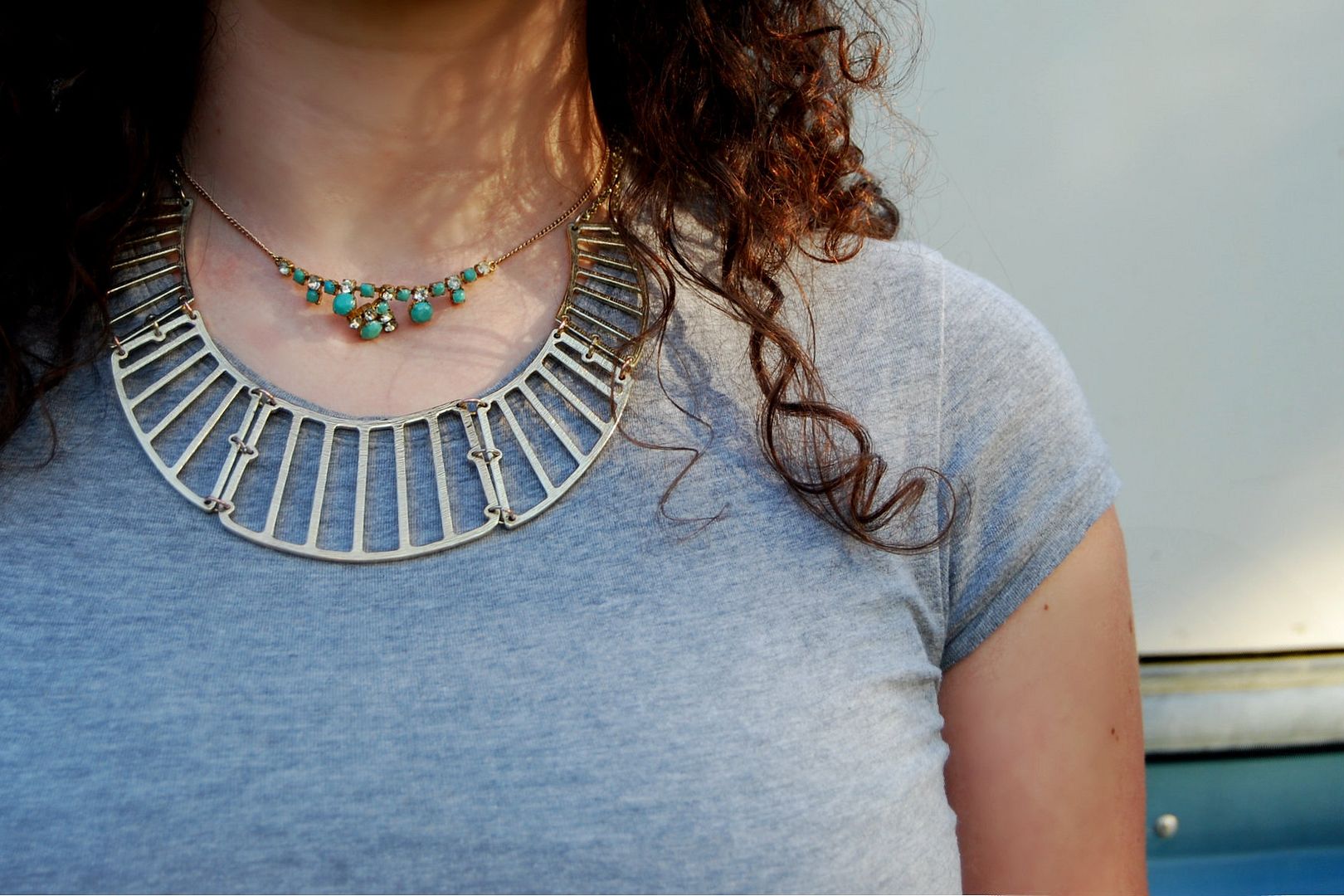 I felt a bit over-casual in just a tee and jersey skirt, so layered on some necklaces for a bit of glam. I've got to say, I do like this combo! What do you reckon?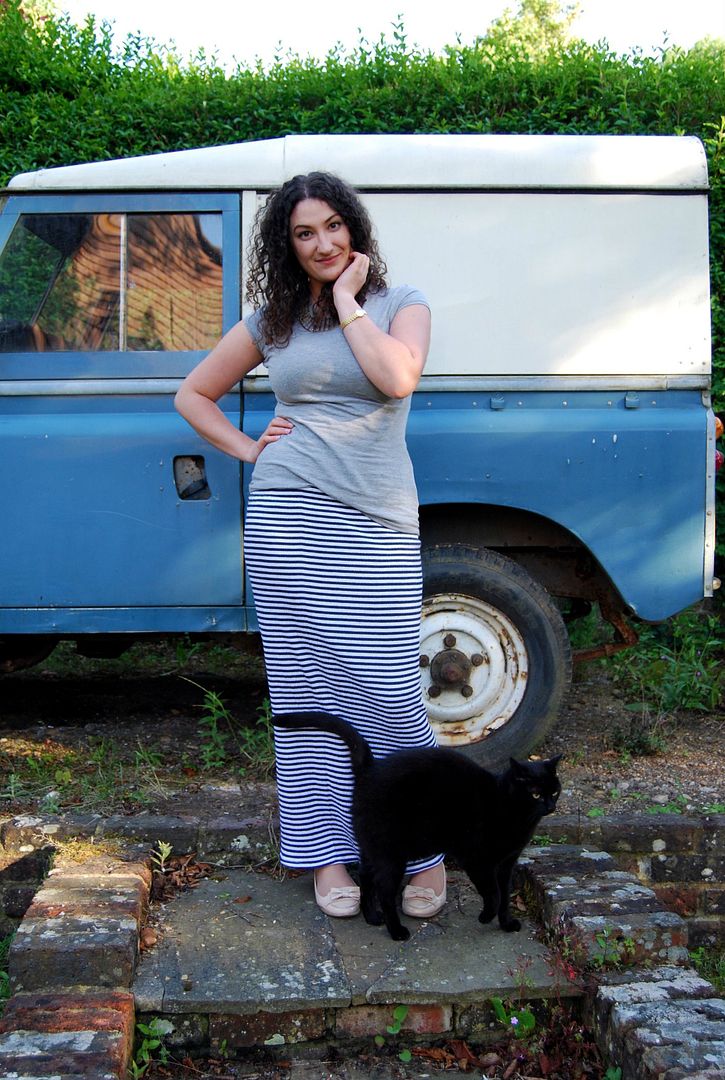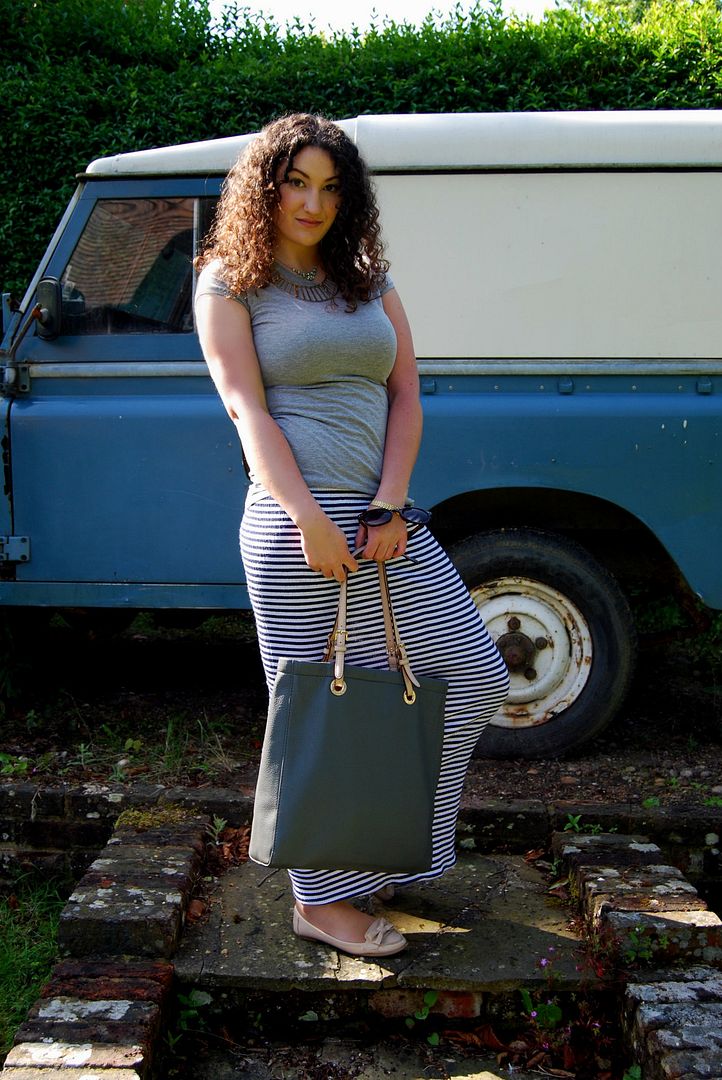 Wearing- Skirt: self made; tee and shoes: Primark; Geometric necklace: H&M (old); Crystal Necklace: DIY; Watch: Tissot; Bag: Michael Kors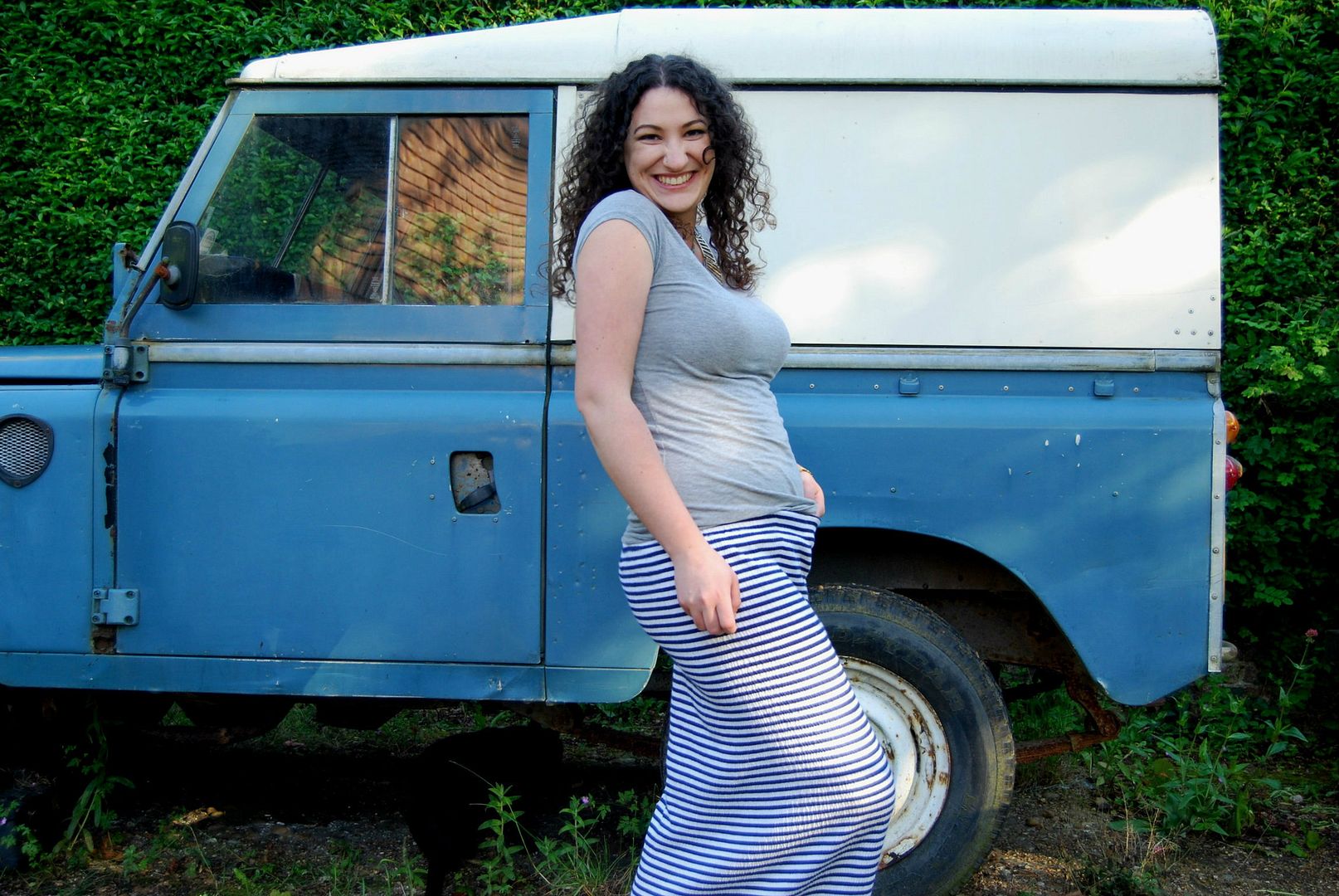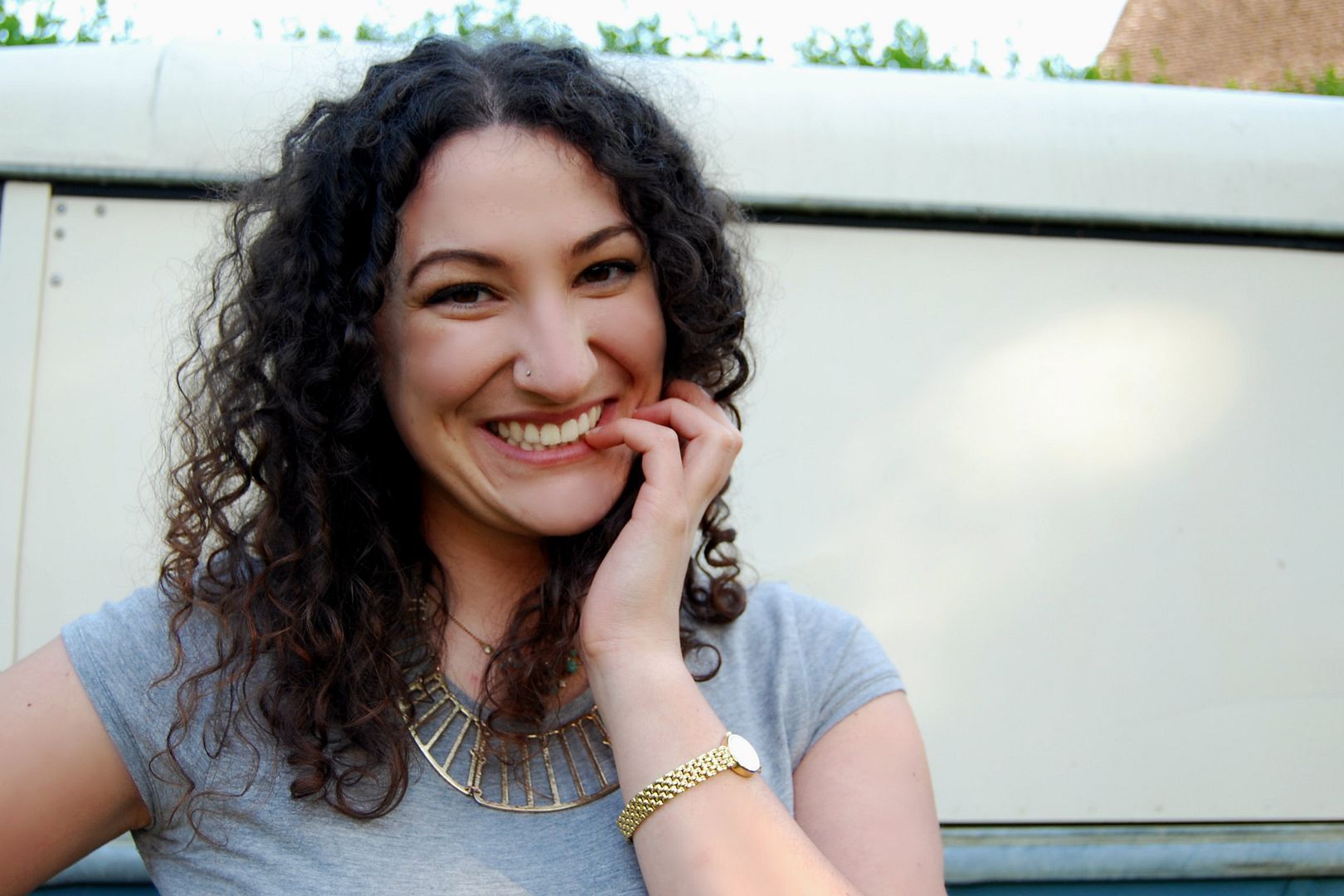 You'll have to excuse my slightly mad grins in these pictures- my cats kept photobombing, and the fatty one kept spazzing out over hunting a leaf. He was stalking it verrrryyyy carefully, wacking it with his paw and then freaking out and sprinting away when it moved in response to his whallop! I love them. From the fact they seem to follow wherever I go, you may have to become accustomed to their presence in my outfit pictures… Consider this advanced warning for anyone who isn't a crazy cat lady. For those who are, please accept this gift of a picture of my gorgeous fatty cat, with my love. And with that, I shall say au revoir, my friends!
xxx
Like what you see? You can follow me here:
twitter // bloglovin // gfc // facebook