There's always that time, where summer is meant to have arrived, and yet its still cold, windy and rainy outside. You're stuck wearing your winter clothes, whilst the magazines and shops are full of pretty summer dresses, shorts, sandals and bikinis!
So if you're not prepared to maybe lose some limbs to frostbite (maaaybe a slight exaggeration there, but its certainly been a little nippy!) but want to make a nod to the summer season, whats a girl to do? I thought I'd put together a little post on the ways I like to let a little sunshine into my wardrobe, when our summer is misbehaving.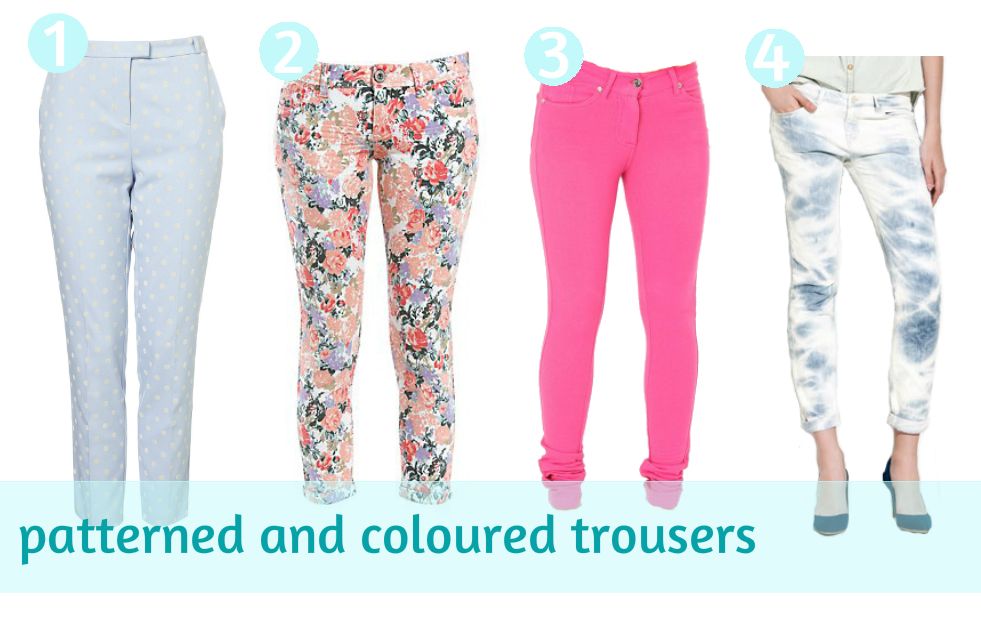 If the weather won't allow bare legs, you can still move away from dark opaque tights with some coloured or patterned trousers!
This is one of my favourite trends for this season (you might have guessed from the last few outfits!) and the high street is full of some gorgeous options! Neons, pastels and patterns are really on trend this summer, and are perfect for lightening up an outfit.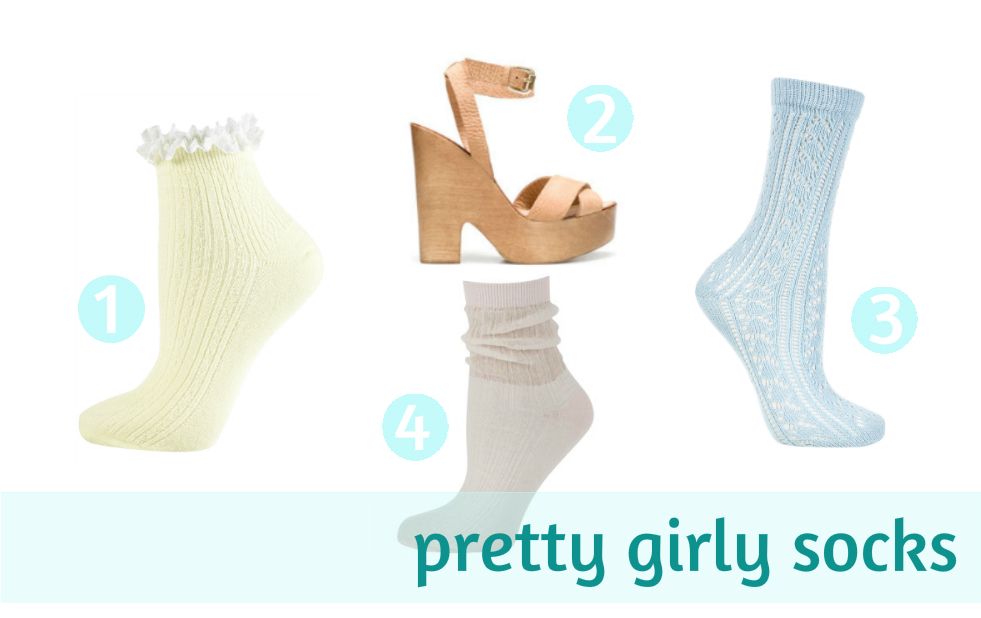 You can still wear your sandals, just pop them over a pair of pretty sock a la Mulberry. I think this can be a great way to add a girly touch to an outfit and showcase your summer shoes. Remember though, clean and pretty socks, not the greying baggy ones you've worn with your slippers all winter!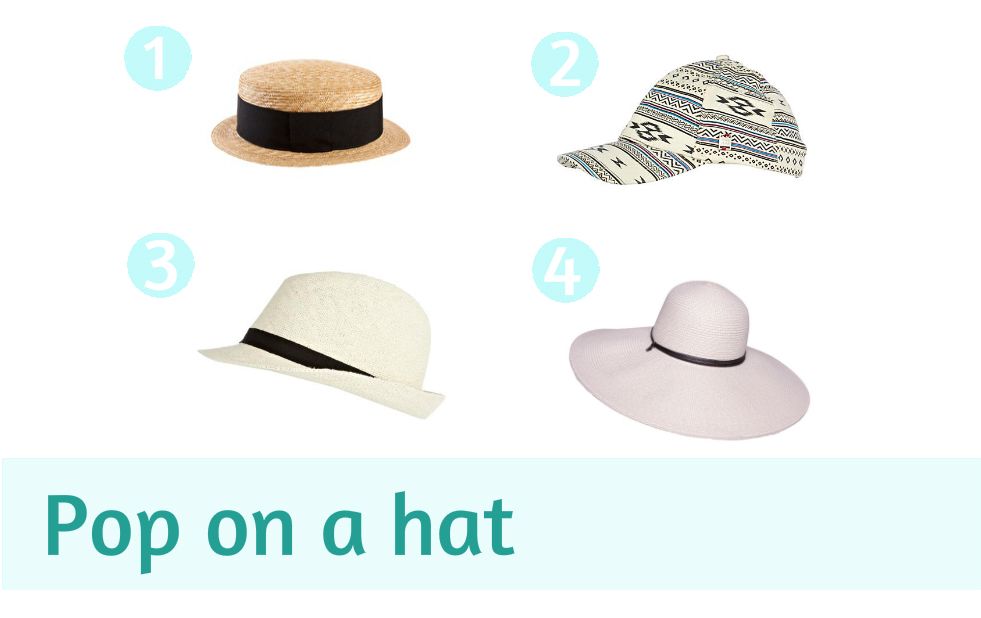 A sweet boater, a tomboyish trilby, a printed baseball cap or a floppy sunhat areperfect for adding a summery touch. It can help you pretend you're on a chic city break somewhere like Rome or Barcelona, or maybe that you're sipping a few cocktails by the beach… even if actually you're just keeping the rain out of your eyes whilst you nip to the shops!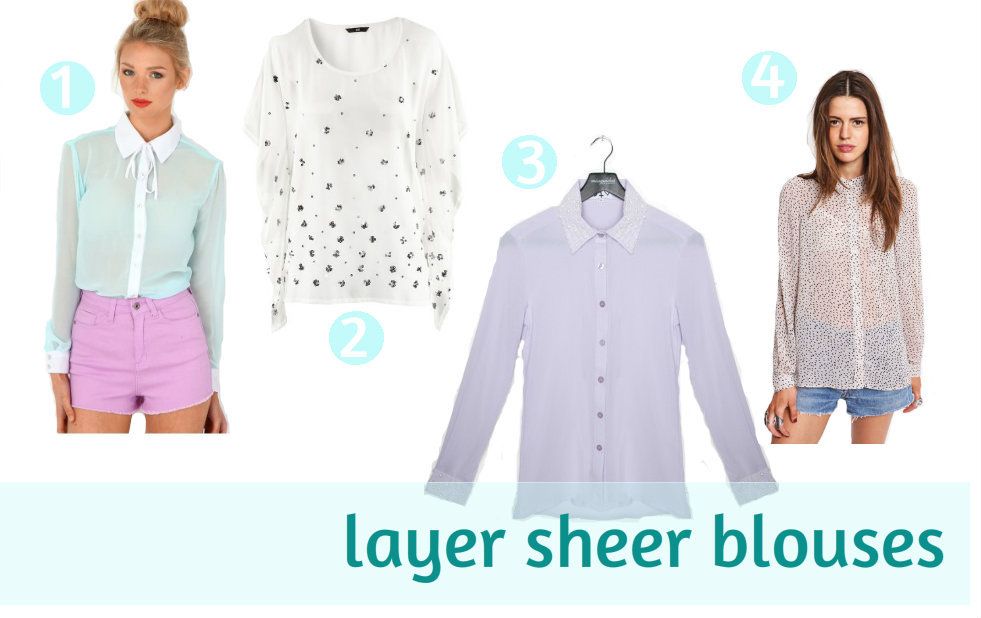 Sheer blouses are so perfect for summer, and they are everywhere this season. Whilst perfect for wearing with denim shorts and a bandeau in the heat, they are just as fab layered up over a long sleeve tee, or underneath a thin knit. Look for pretty pastel colours, flowing shapes and collar details!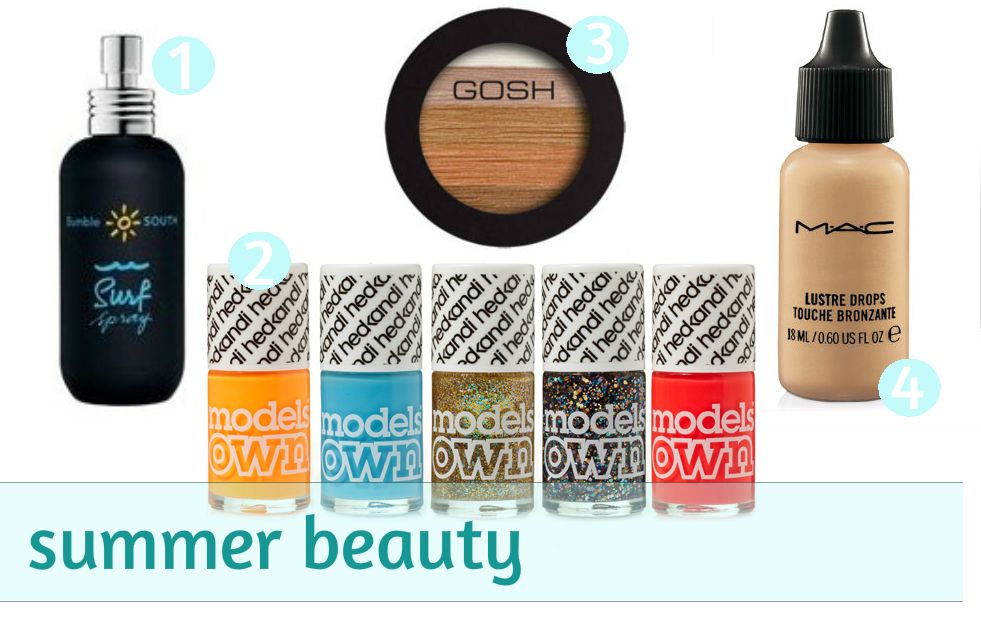 Of course, don't forget to top it all off with your beauty routine! Beachy hair, bright polish and dewy skin are all perfect for faking a little bit on sunshine. If anyone asks, you just came back from holiday, right?
What do you think? Do you have any tips for chasing the grey skies away and showcasing your summer style in our lovely English summer? If you've posted about it, link it below- I'd love to check them out! Also, I'm pretty new to twitter and hello cotton- link me your pages so I can follow you!
xxx
if you like what you see, follow along here:
Bloglovin' // Twitter // Facebook // Hellocotton