I have been lucky enough to have this lovely bag from Sienna Ray & Co to play with all week, as part of their Wanderlust campaign. You might have spied some glimpses of it if you follow me over on instagram! The campaign is so fun; they are sending two Makayla bags, this blue one as well a primose yellow one, around the world to various bloggers to play with and style up. Oh to visit the places that this bag has been and will go!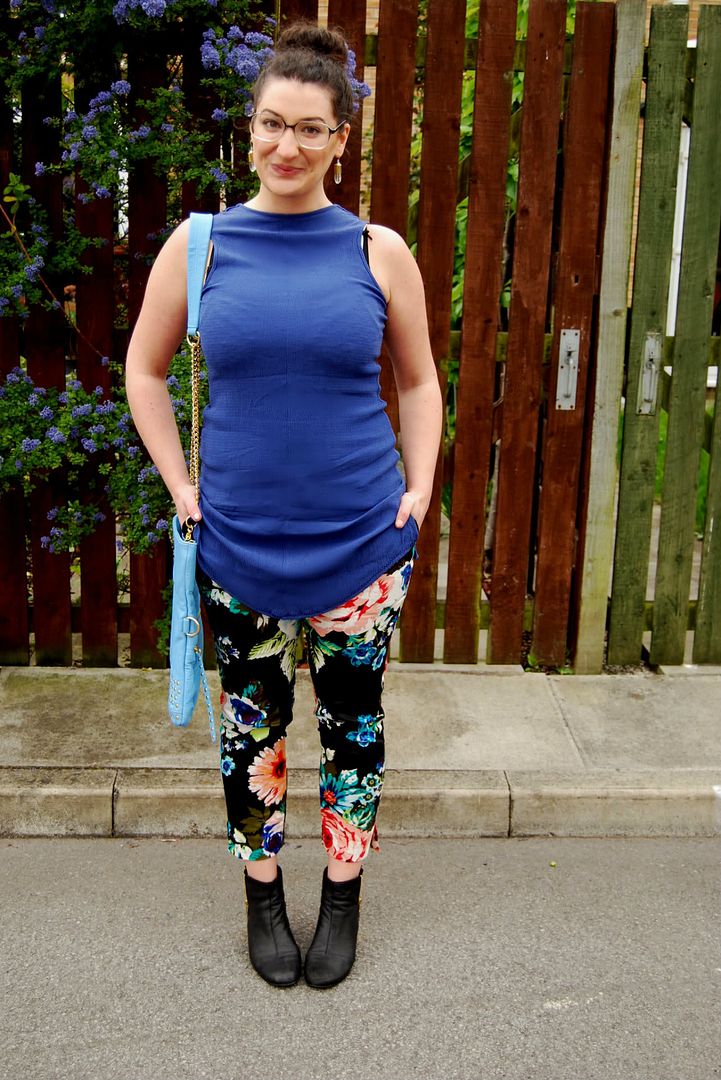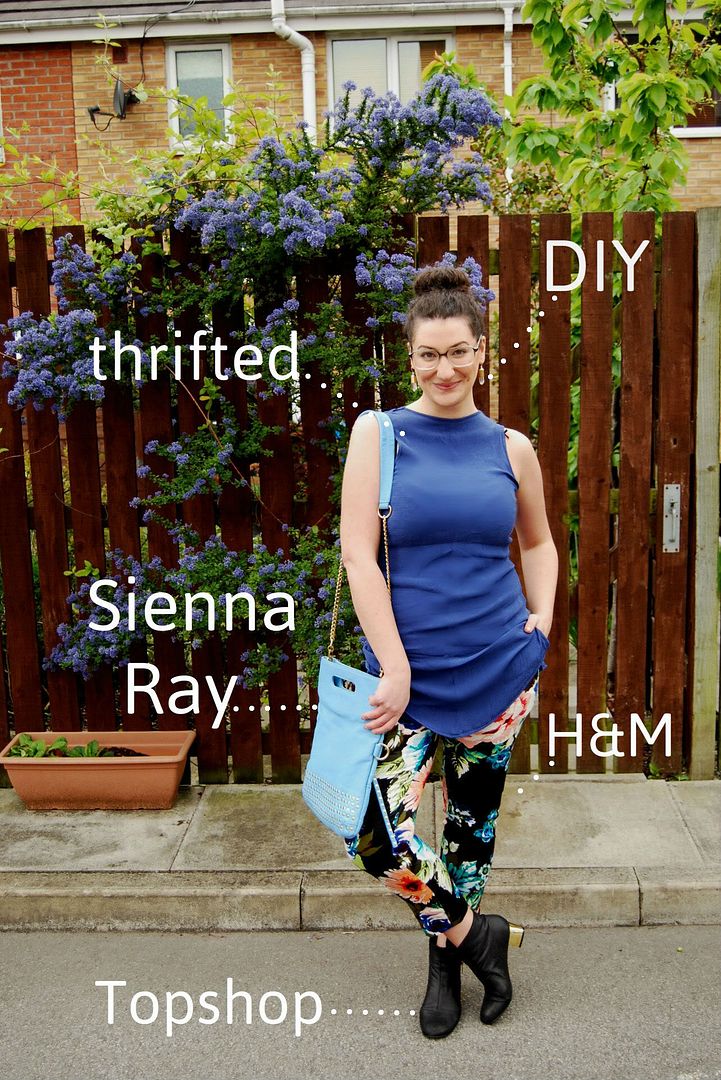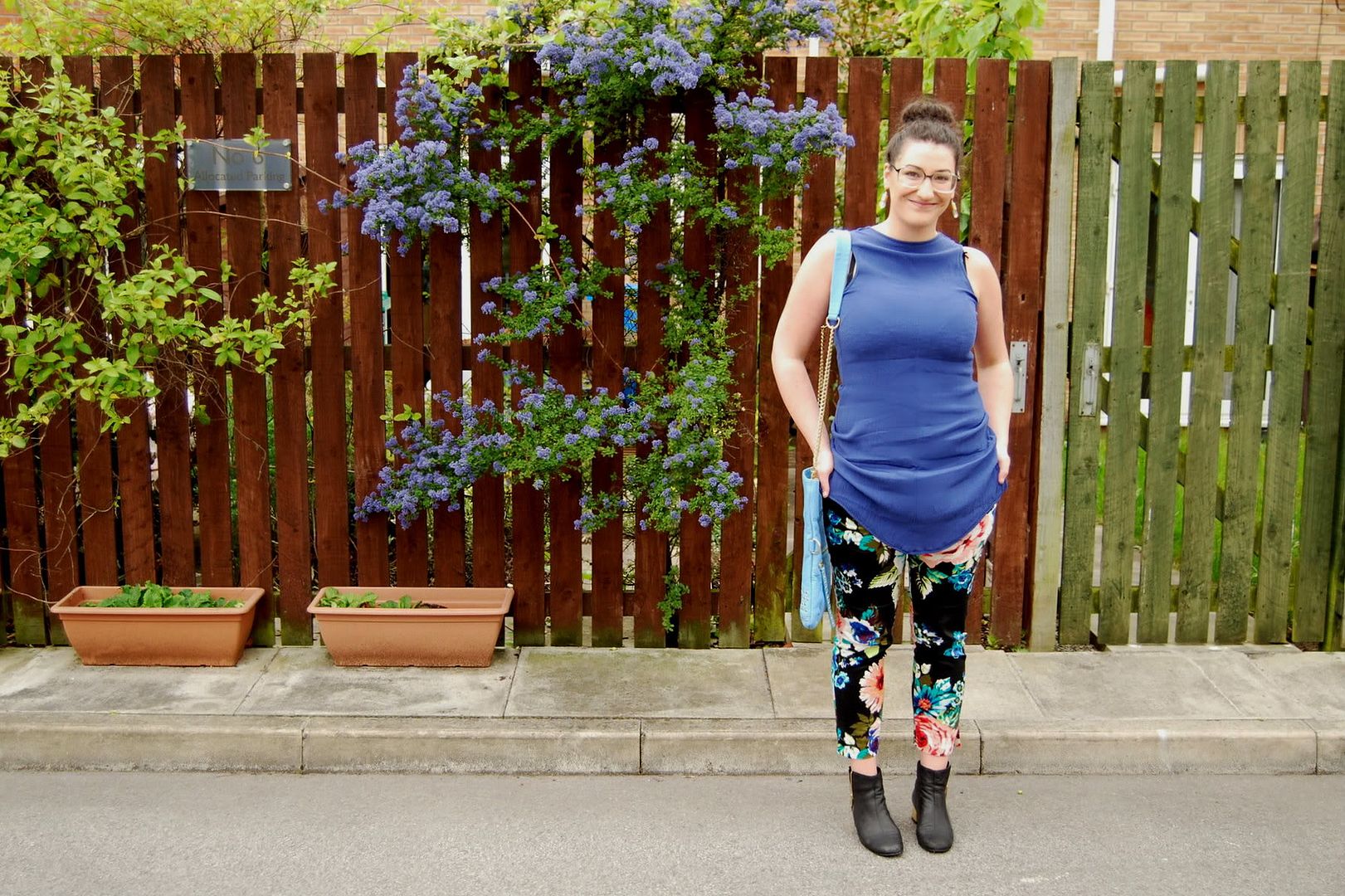 Wearing- tunic: thrifted & altered by me; trousers: H&M; Handbag: c/o Sienna Ray; boots: Topshop; Earrings: DIY
One of the things I love about new accessories is that they can so often help you play about with your existing wardrobe in ways you might not have thought about before. I loved how the bright blue of the bag set off the prints in the trousers, and the tunic with the bag slung over the shoulder nods to this seasons sporty vibe. It was a nice coincidence that the blue flowers on our neighbor's fence look so perfect with it all!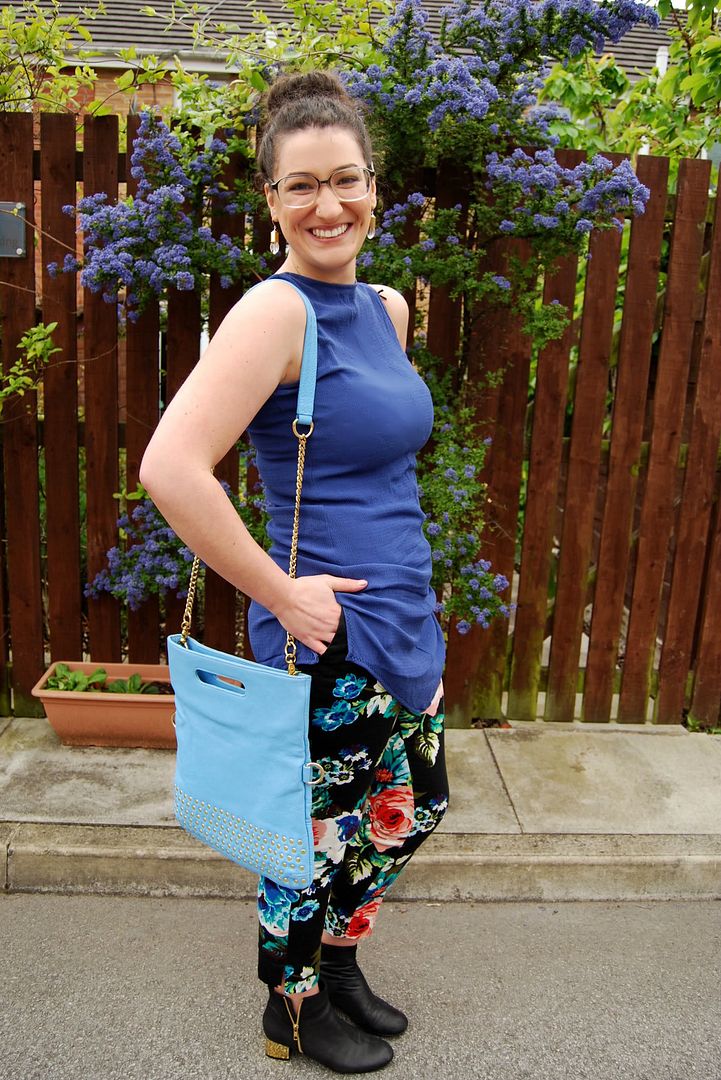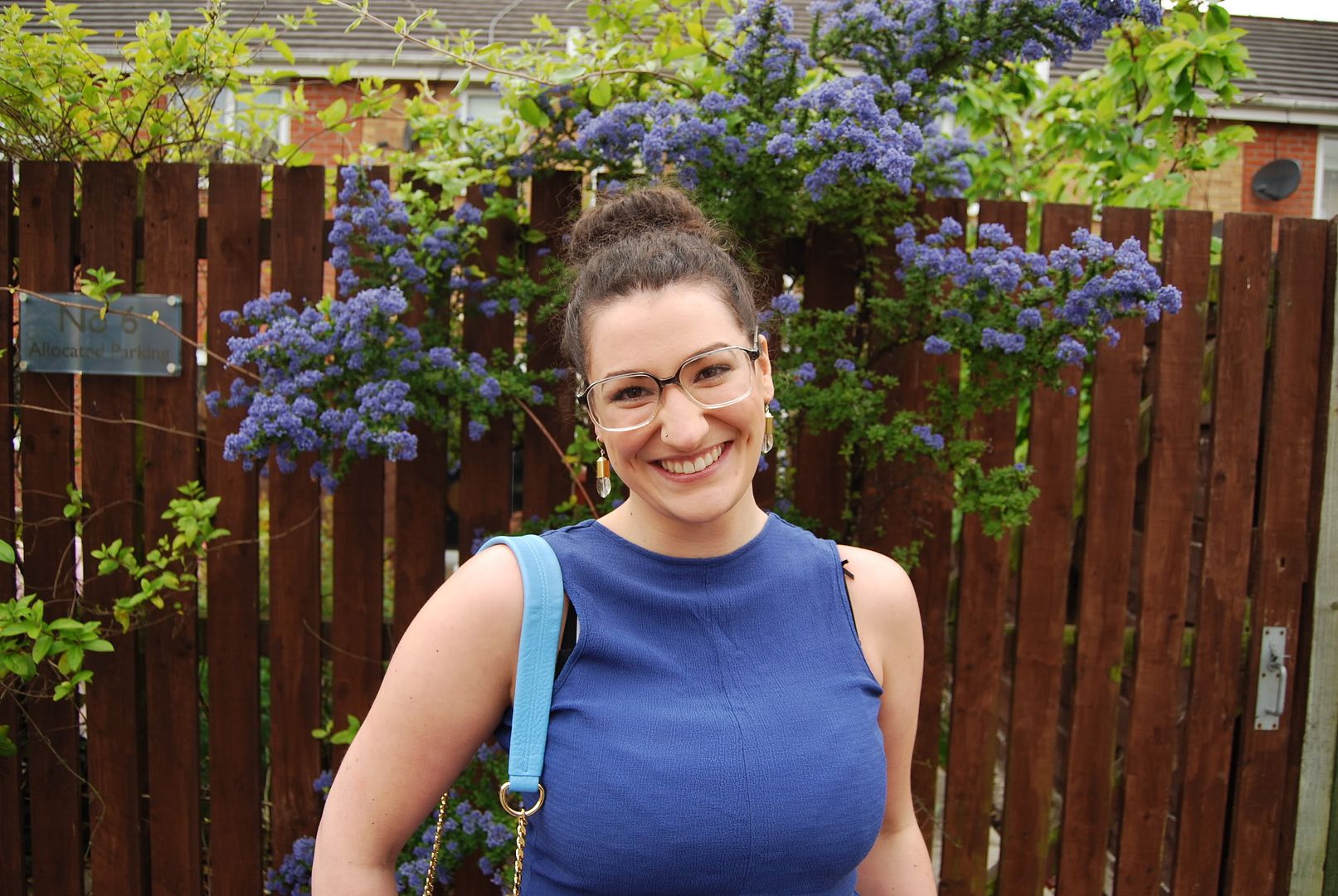 Having had the chance to use this bag this week, I must say I'm pretty sad to see it go- the leather is of beautiful quality, I love the studding on it, plus it is so versatile! It is so great having a bag that you can fill will files and paperwork in the day and then just unclip the handle and use as a gorgeous clutch in the evening. It would just be the perfect thing for a weekend exploring a new city. To see how the other bloggers have worn the Makayla and where it has been so far, pop over the the Sienna Ray blog or their facebook page. Then you can have a little daydream about where you might take your Makayla…
xxx