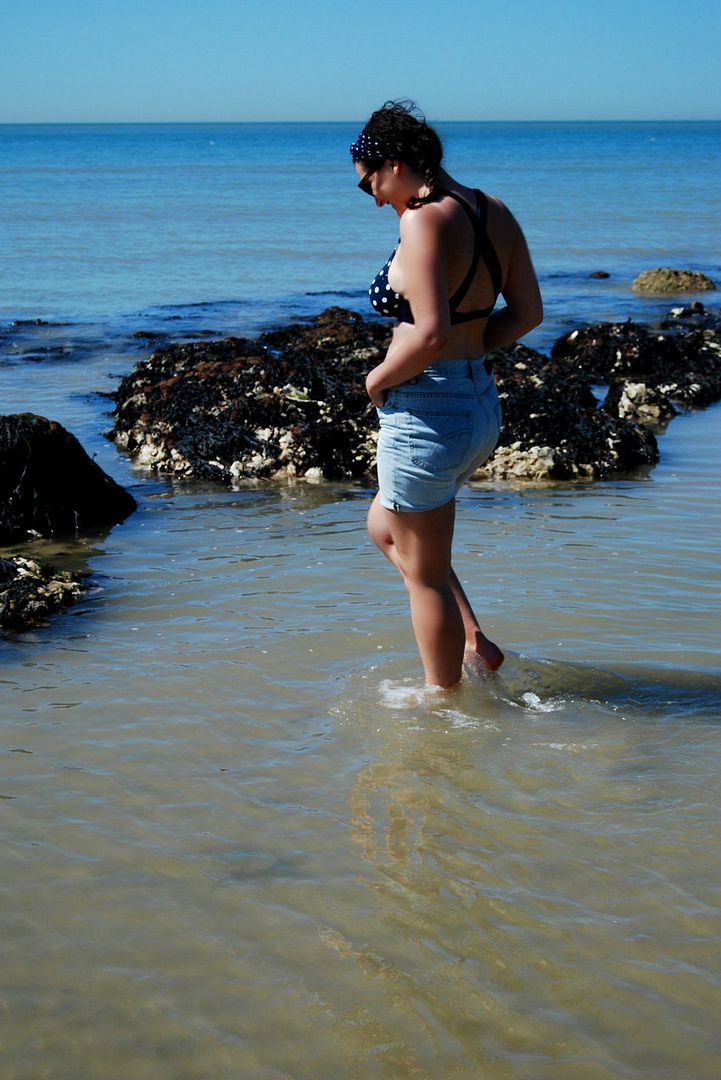 I can't believe I am doing this. Me. In a bikini top. On the interwebs! Waah! Please excuse my farmers tan and blindingly white midriff, as well as my wobbles- this summer has not encouraged me to prepare my 'beach body'! Not that that would stop me heading out and enjoying the sun- life's too short for those sort of hangups don't you think?
Since the sun finally graced us with its full warm glory these last few days, the young man and I have been taking full advantage and heading to the beach down the road for morning swims. After the first numbing 5 minutes, it is delicious to swim in the sea- although I still cannot understand the old folks who swim in the sea every day of the year! You see them off Eastbourne and Brighton seafront and they swear by it.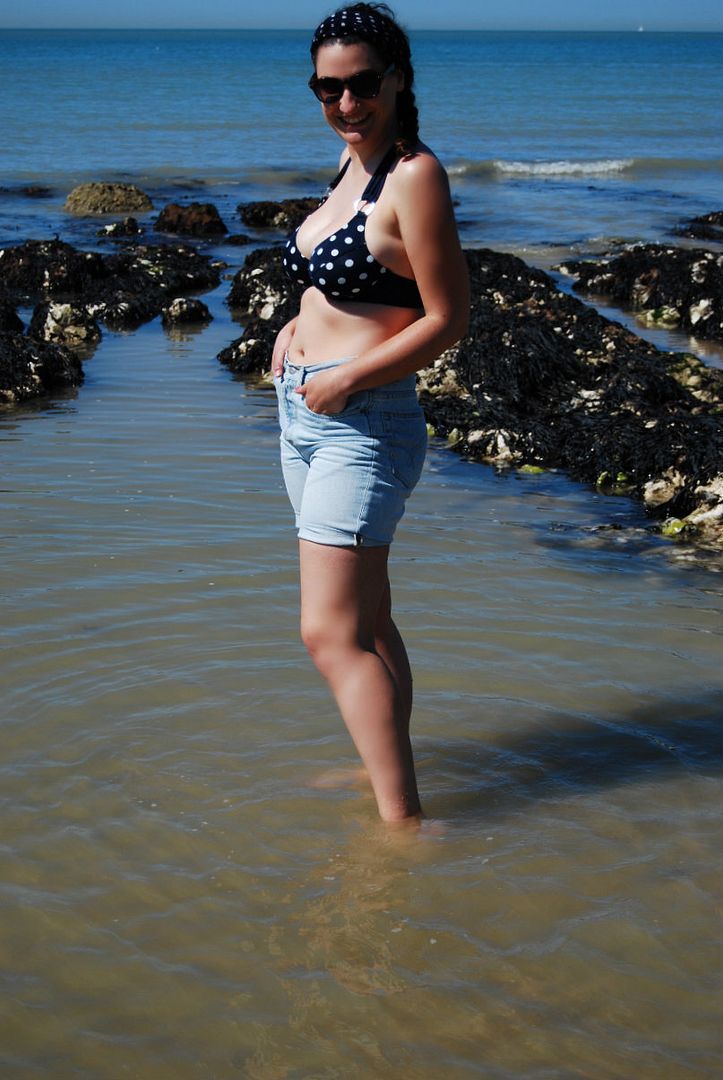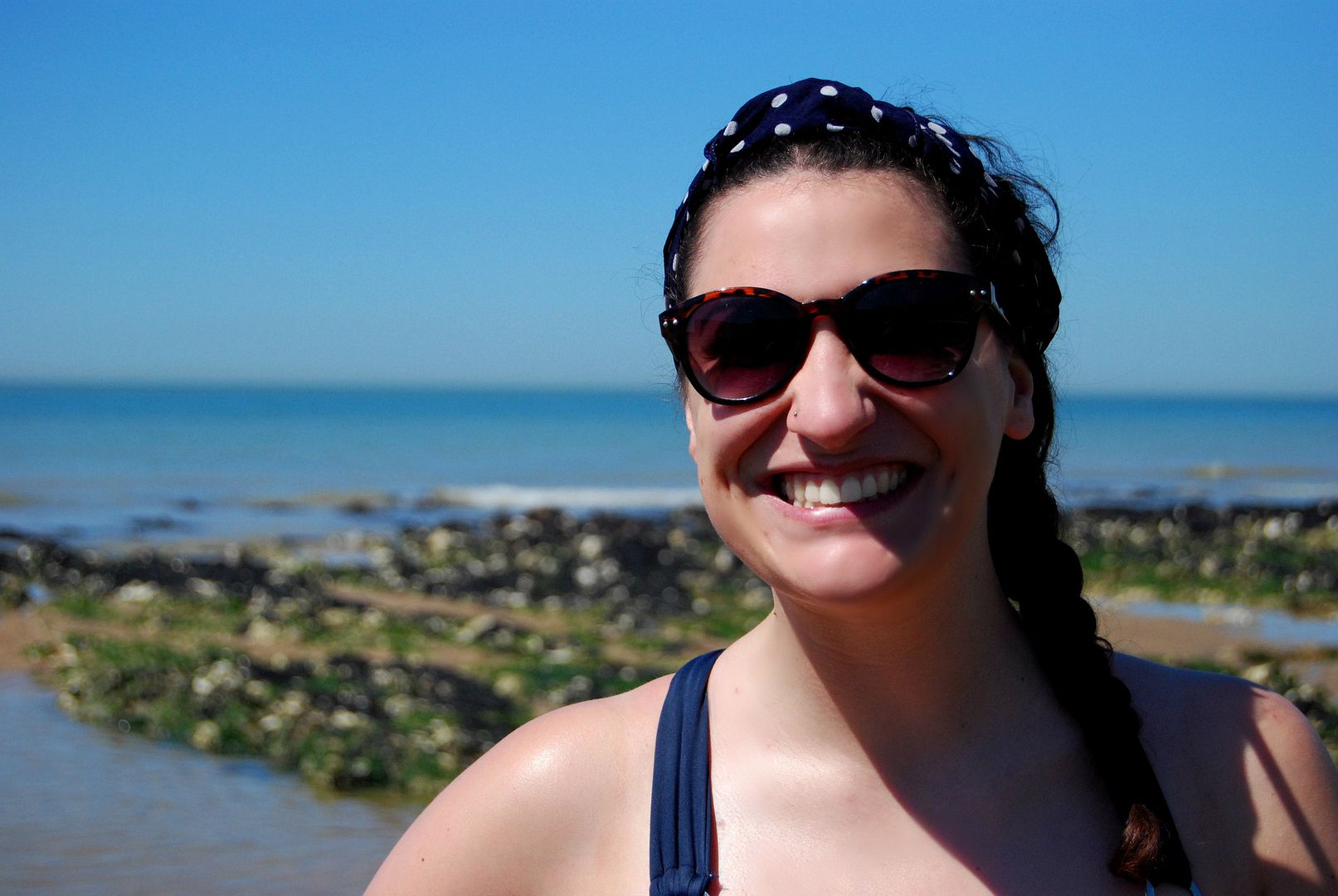 Wearing- Polka dot fuller bust bikini: Asos (similar here); Polka dot headscarf: vintage; Highwaist denim cutoffs: DIY; sunglasses: H&M
Anyway, as well as first dips in the sea, I also finally got the opportunity to wear my new bikini for the first time! I always have an awful time buying affordable bikinis with my bust size. Often it means painful strap marks, poor support or the constant threat of indecent exposure… So when I saw this Asos one in the sale with only my size left in stock, I snapped it up, even though at the time it was raining enough for Noah's Ark to seem like a brilliant idea! I am really impressed with the Asos fuller bust bikini range, wishing that more high street stores would follow suit (excuse the pun!).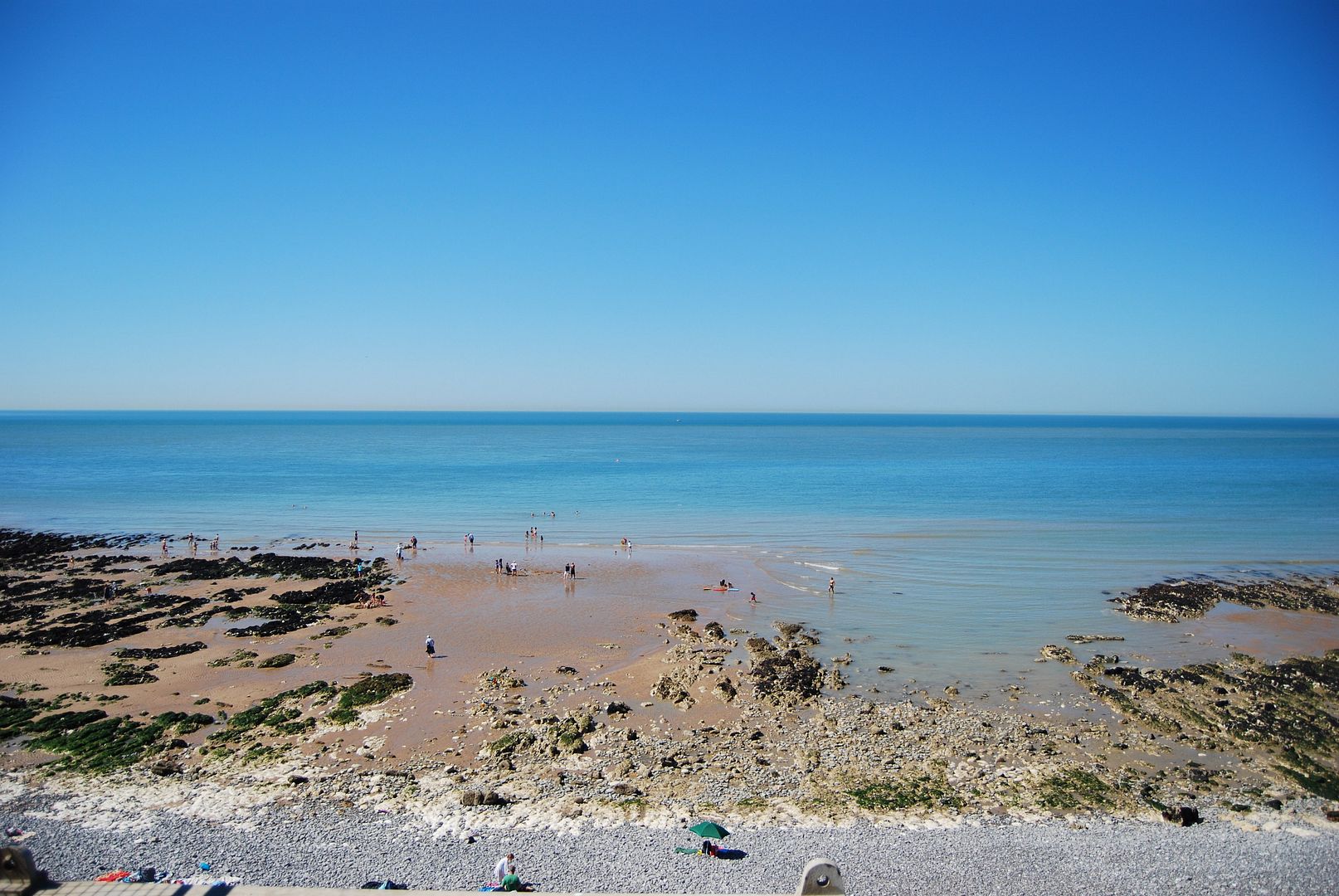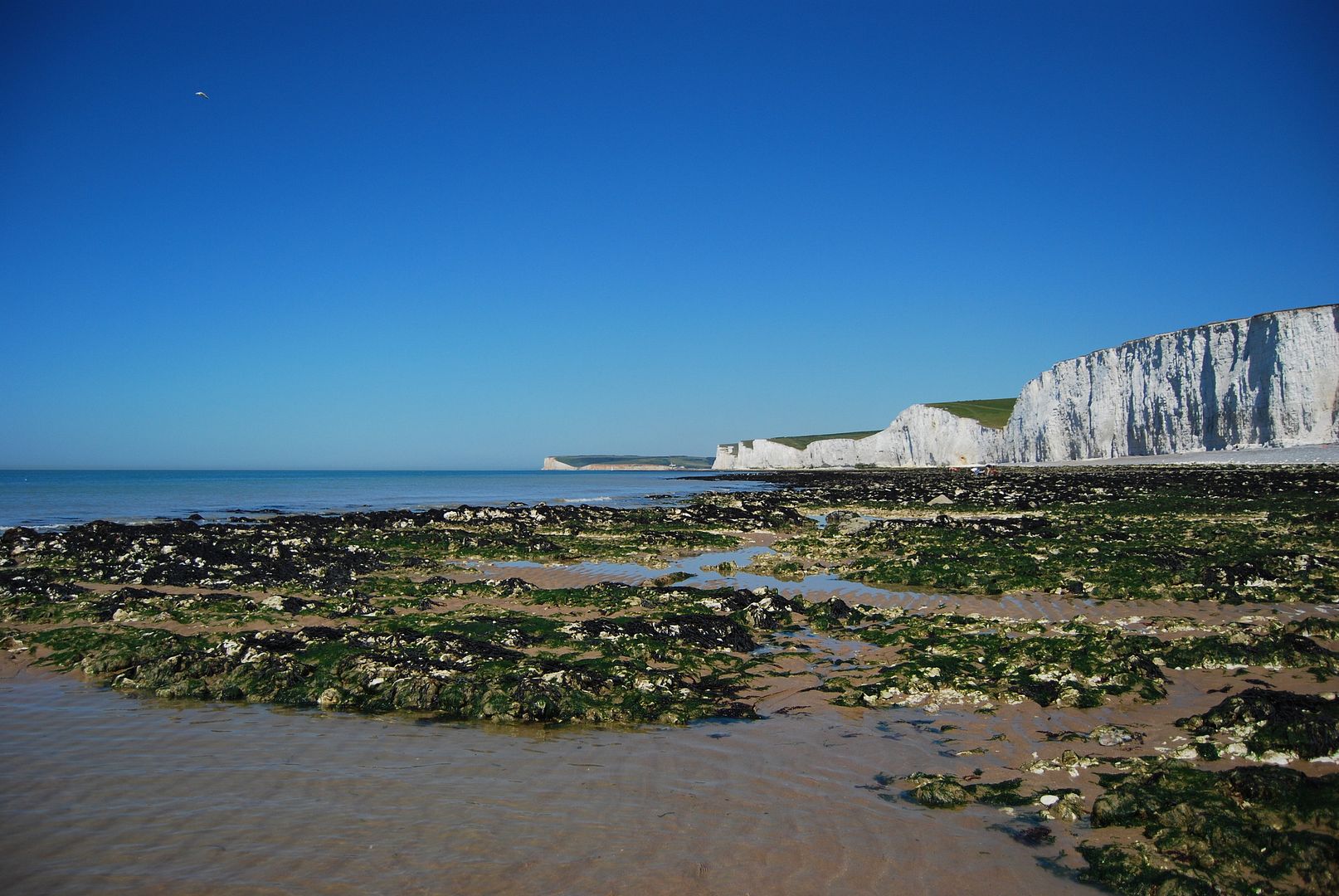 Isn't this beach just incredible? I am still feeling slightly overwhelmed by how beautiful it all is around where I live now. Feeling very lucky. Those of you who follow me on instagram (@chambrayandcurls) will have seen some glimpses of it! I hope you have all been enjoying this little snap of summer that we've been having. Tell me some of your seaside tales! And have any of you tried Asos swimwear?
xxx
Like what you see? You can follow me here:
twitter // bloglovin // gfc // facebook