Bleach has been making a comeback! Maybe its the Spice Girls musical (!!!!!), maybe its that we've been through all the other decades in the fashion world, but the 90s acid wash is becoming more and more present! After having seen this post over on A pair and a Spare's blog a while ago, and I haven't been able to get those trousers out of my head since! There has been a ton of tie dye denim around in stores, like these and these. So, naturally, a DIY experiment was the thrifty way to go! Again, this is easy, and usually you have everything you need for it already at home. So if you're looking for something to do this weekend…
What you'll need:


1 bottle thick bleach
a load of elastic bands
tub for soaking
1 pair of jeans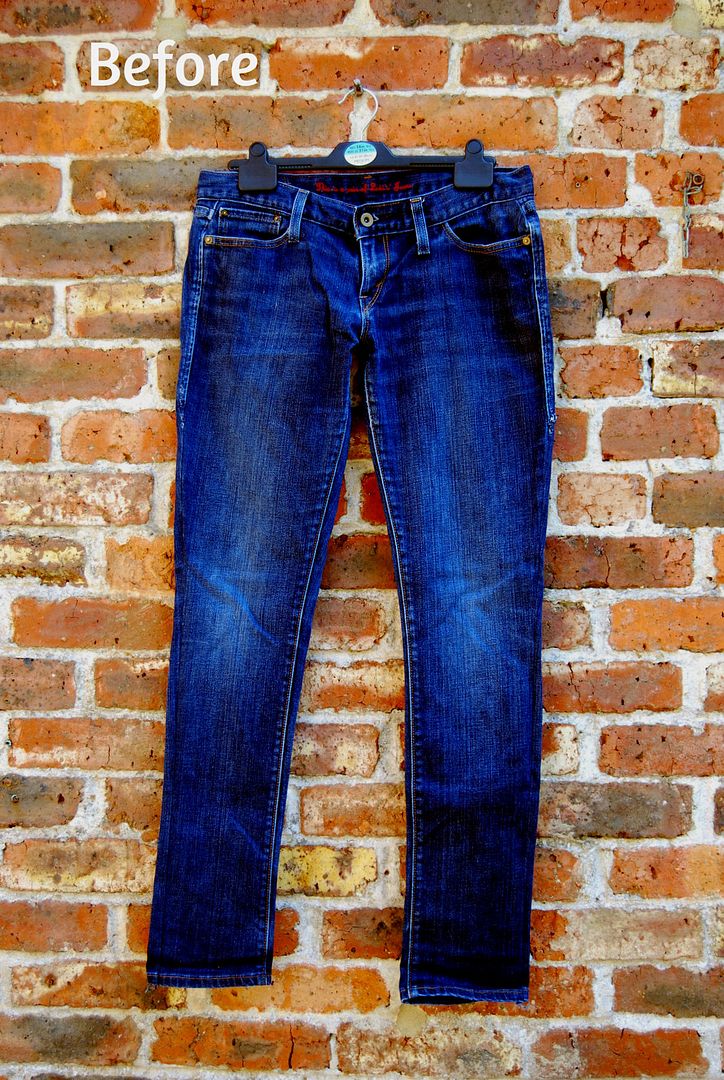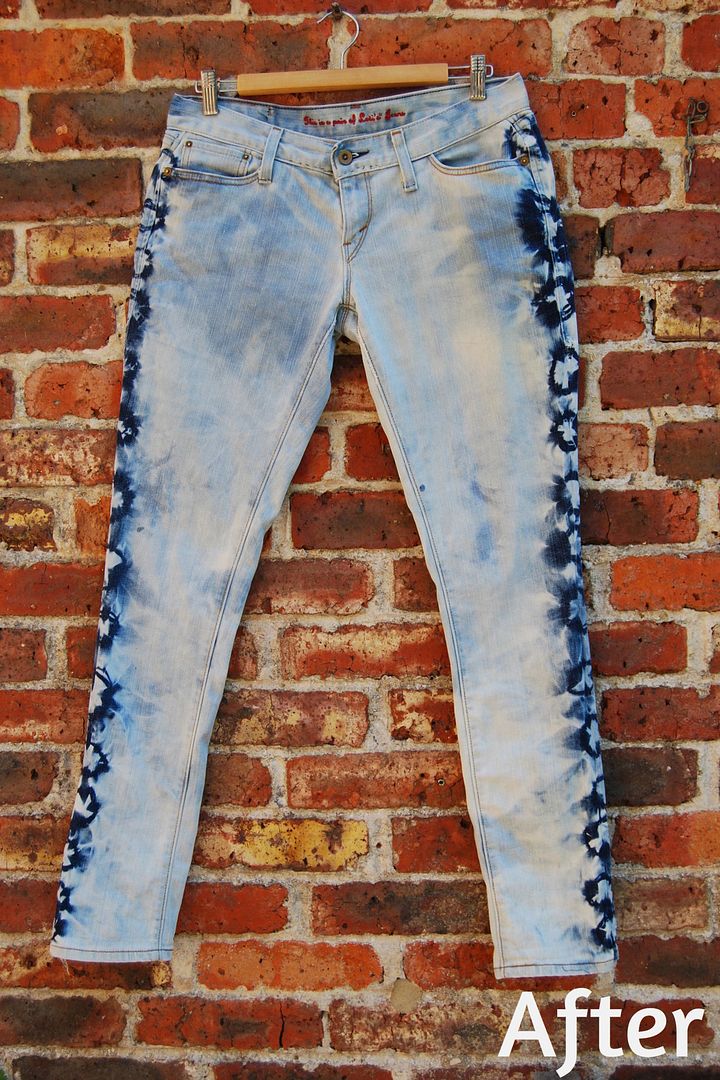 What to do:
1.
Tie the elastic bands around your denim. I wanted a pattern down the leg seams, so tried to space my bands fairly evenly down the seam, so it looked like this.



2.
Put your denim into the tub, and cover it with a mix of 2 parts bleach to one part warm water. Make sure all of your denim is in contact with the bleach mix. Then just leave it! The longer you leave it, the lighter your denim will become. I left mine to soak for about 4 hours, but my denim was originally a very true blue so was going to take longer. For lighter washes, about 2 hours will probably be good.

3.
When your denim is the colour you want, pop it into the sink and rinse out with cold water. Then you'll need to pop it in the machine to get the bleach smell out (this may take a few goes).
Tips and ideas:


the flatter you can lay your denim in the bleach mix, the more even the bleach will be- a bath would be great if your house doesn't object!
If you want a more relaxed bleach with a gentler fade, tie your bands more loosely
Remember to keep things well ventilated! Open a window, or if weather permits, do it outside. We wouldn't want any woosyness!
Bleach is great for dip dye too! Hang your item so the end you want bleached is touching the bleach mix
To make sure your denim goes to a white colour rather than green or rusty, look for very true blue denim washes or better still, denim which has some fading showing it go to a whiter colour
So, has this tempted you to go through your cleaning cupboards for a little bleaching action this weekend?
xxx
Like what you see? You can follow me here:
twitter // bloglovin // gfc // facebook