So… little unintentional blog hiatus there! I have had a bit of time off from the internet with visiting my sister and my young man coming back after 6 weeks away. Plus, the sunshine has meant lots of time in the garden trying to get it all into shape. Weeding galore!
Anyway, now my lovely blog photographer is back, I'm hoping to get some sunshine appropriate outfit pictures soon. Until then, this one from a week ago will have to do!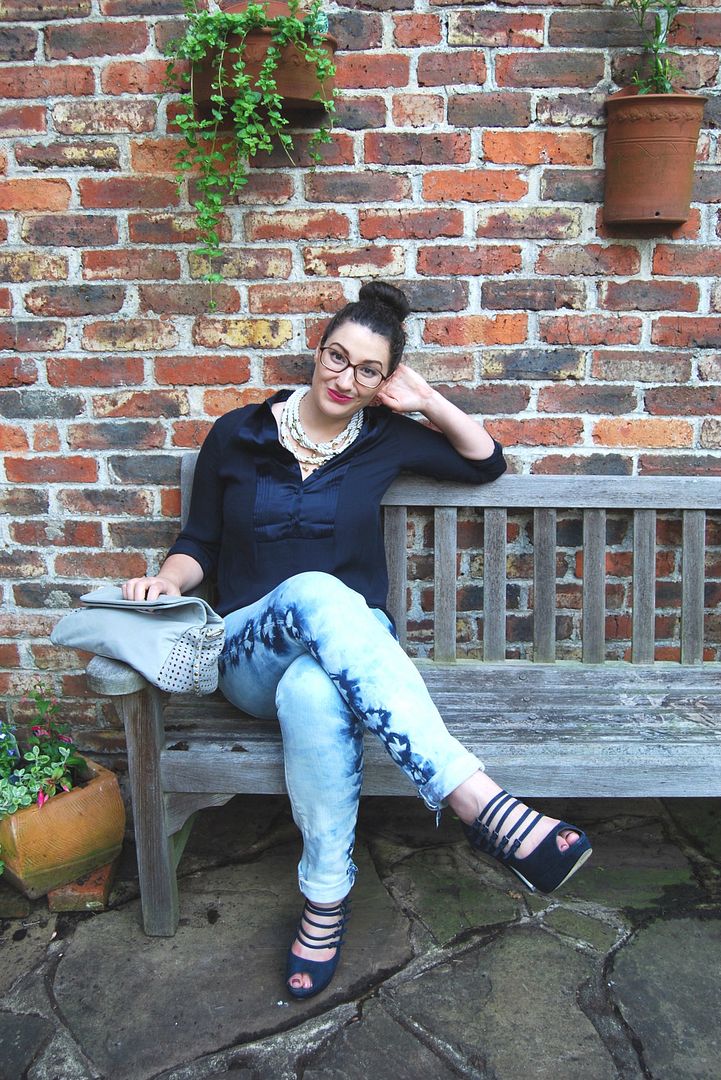 As you'll know from my DIY post a while ago, I love the look of the bleach denim that is all over the place this summer. And while I also am getting fonder of the 90s fashion vibe that's resurfacing, I think its fun to play about with items. It would be obvious to go full 90s grunge with these jeans, so instead, why not try to incorporate them into a bit of a ladylike outfit? Pretty necklace, heels, bright lipstick and a silk shirt make them a little 'uptown' instead. And I like it!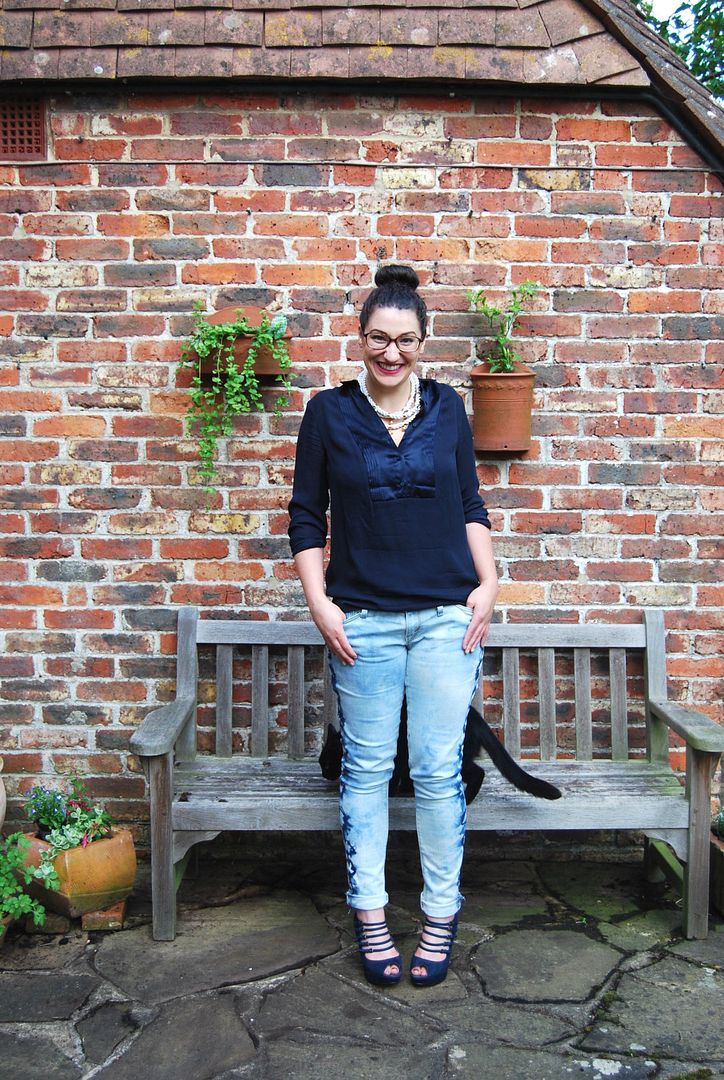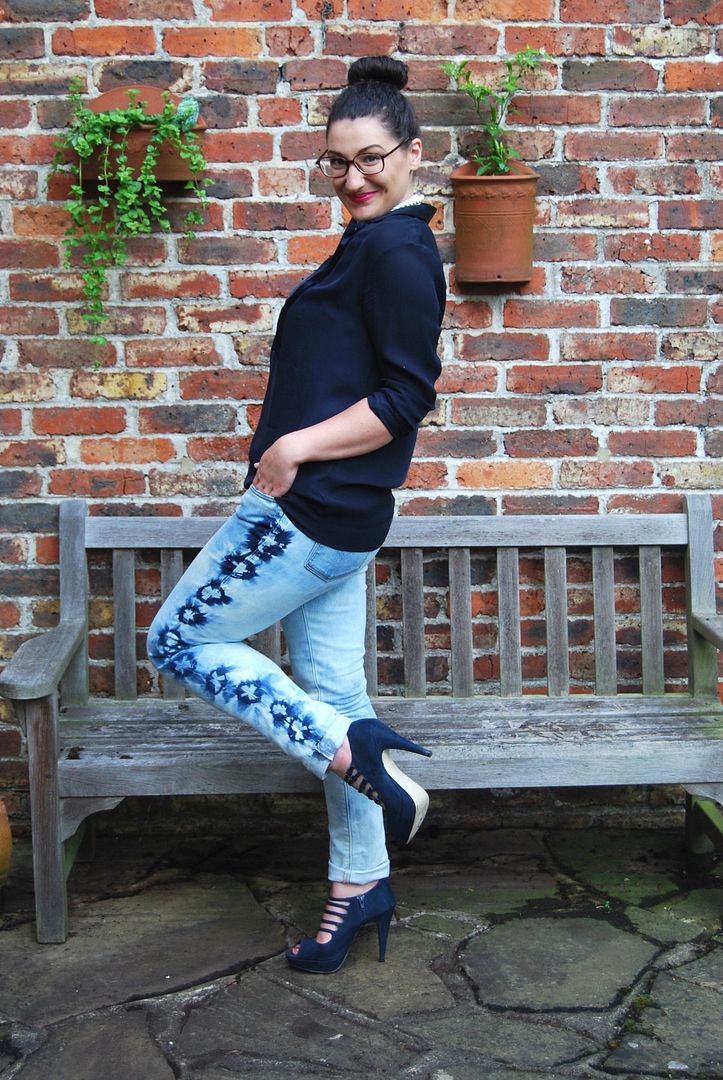 Wearing- Bleached Denim: DIY; Silk shirt: Pink; Necklace: H&M; Heels: New Look; Handbag: c/o Sienna Ray & Co.
I also love my new bag from Sienna Ray & Co, that they sent as a thank you for taking part in their Wanderlust campaign. Oh so pretty, no?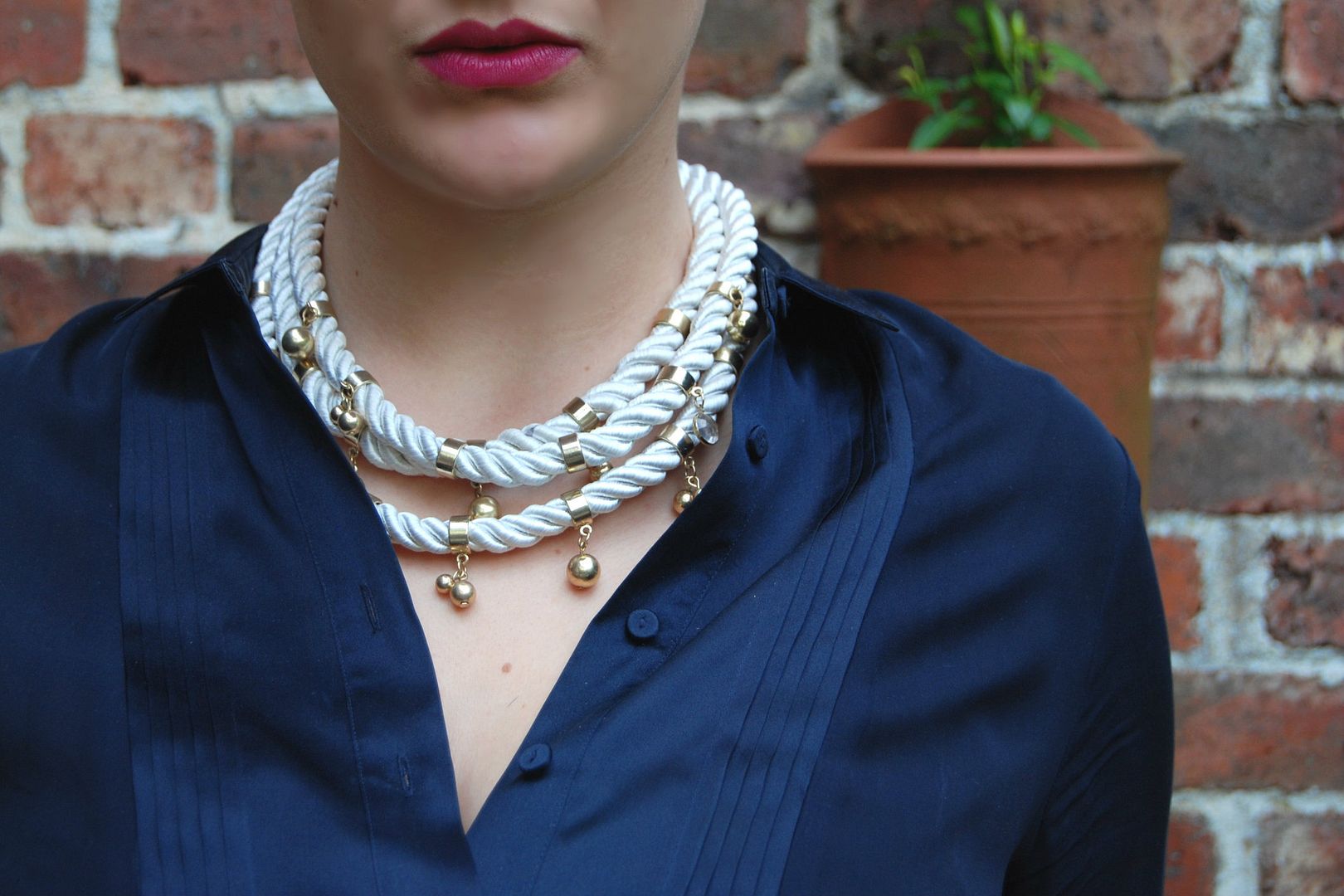 Anyway, I am heading off to go paddling and rockpooling this morning! I am so in love with living by the seaside again. Enjoy the sunshine my lovelies!
xxx