Recently, I bought this double slit sheer maxi from Glamorous UK in their sale and have been desperately waiting for warm weather to wear it. Sheer skirts have been all over this summer and I think they are so pretty! Anyway, I thought I'd take advantage of our summer snap by wearing this skirt two ways- for running around in the day, and getting glammed up for the night!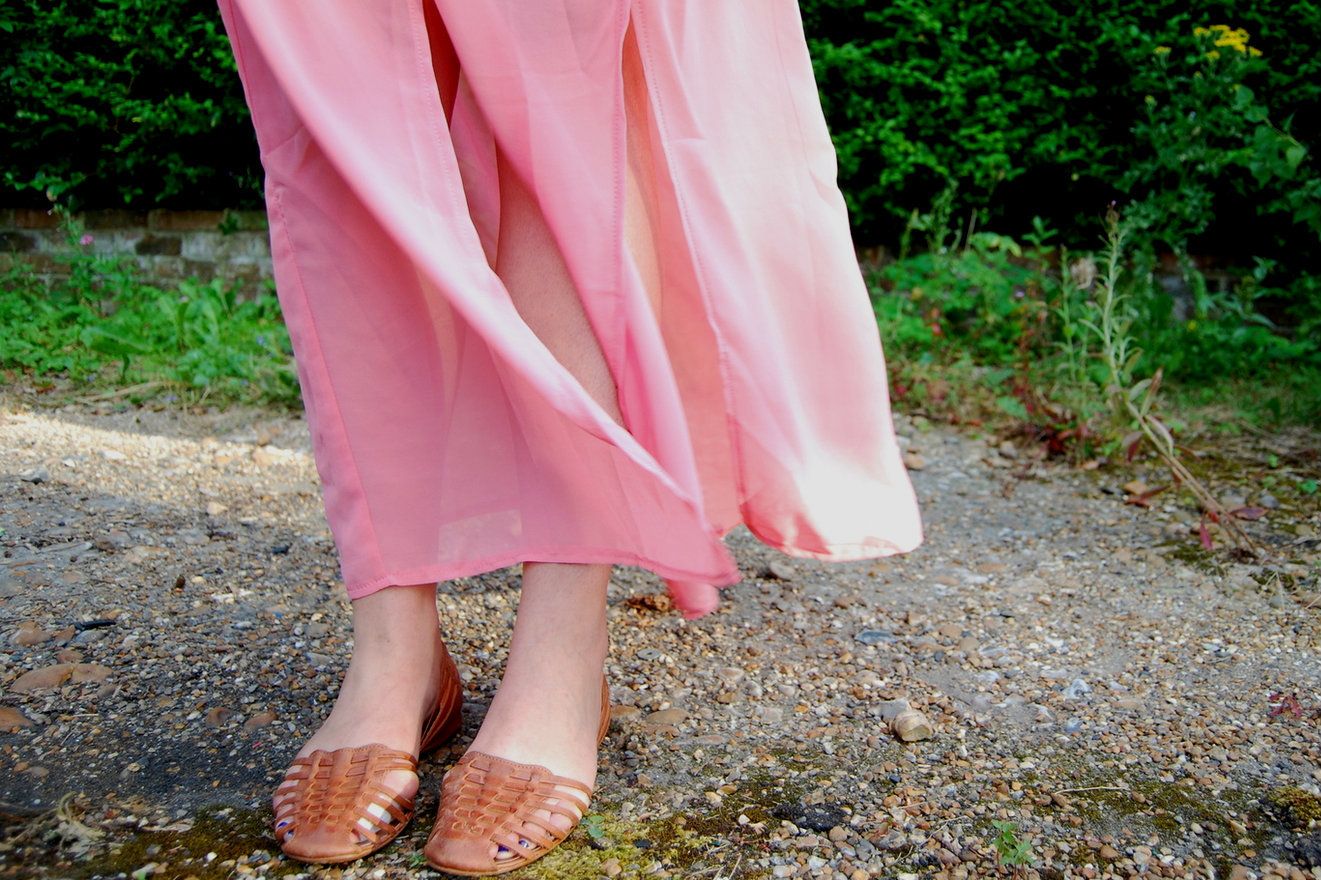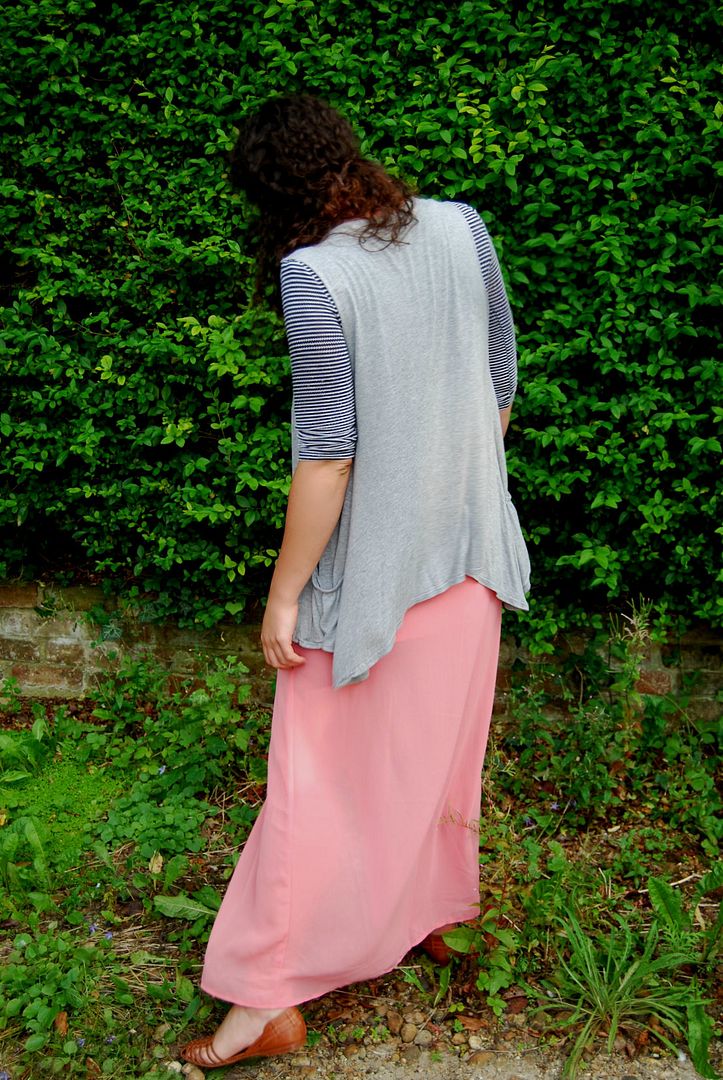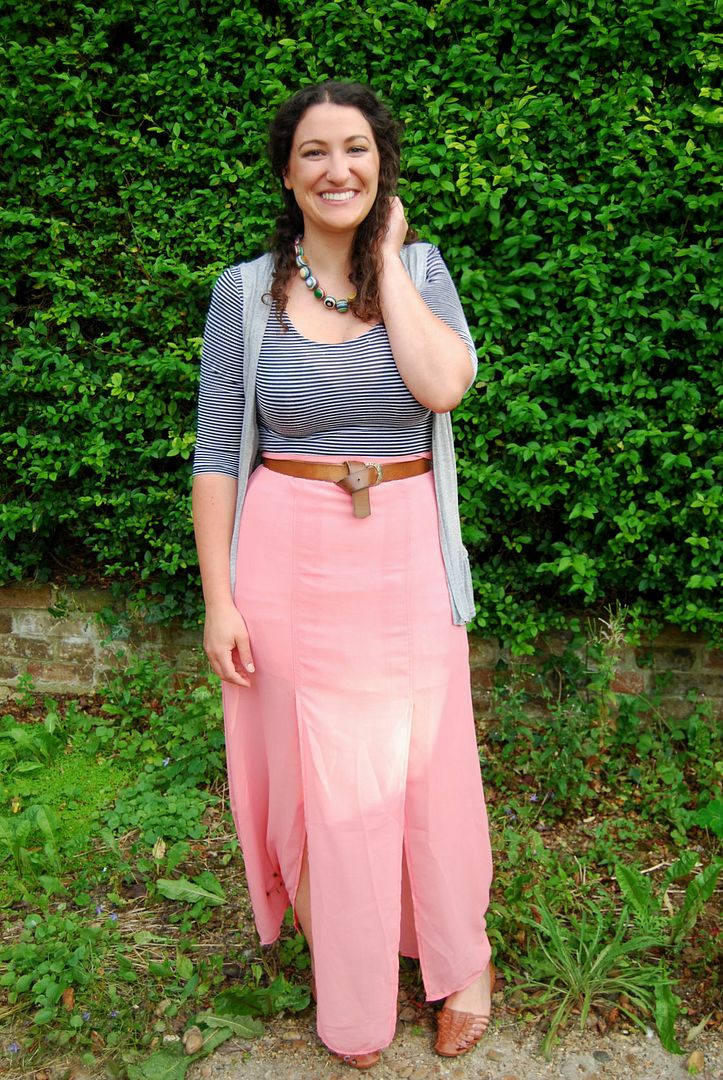 wearing- skirt: Glamorous UK (similar here); Stripe top, belt and vest: Primark; sandals: Office via ebay
This skirt, with its sheerness and slits kind of screams eveningwear to me, so it was fun find ways to dress this piece down. Stripes are always a failsafe for me, so its no surprise those got pulled in! I always think tan leather looks laid back, and the loose vest relaxes the silhouette. A denim shirt or an oversized jumper would do the same thing. When styling clothes, I always like thinking about the hair and make-up. Having a loose hair style and simple bronzed make up helps tone down the potential va-va-voom of the skirt!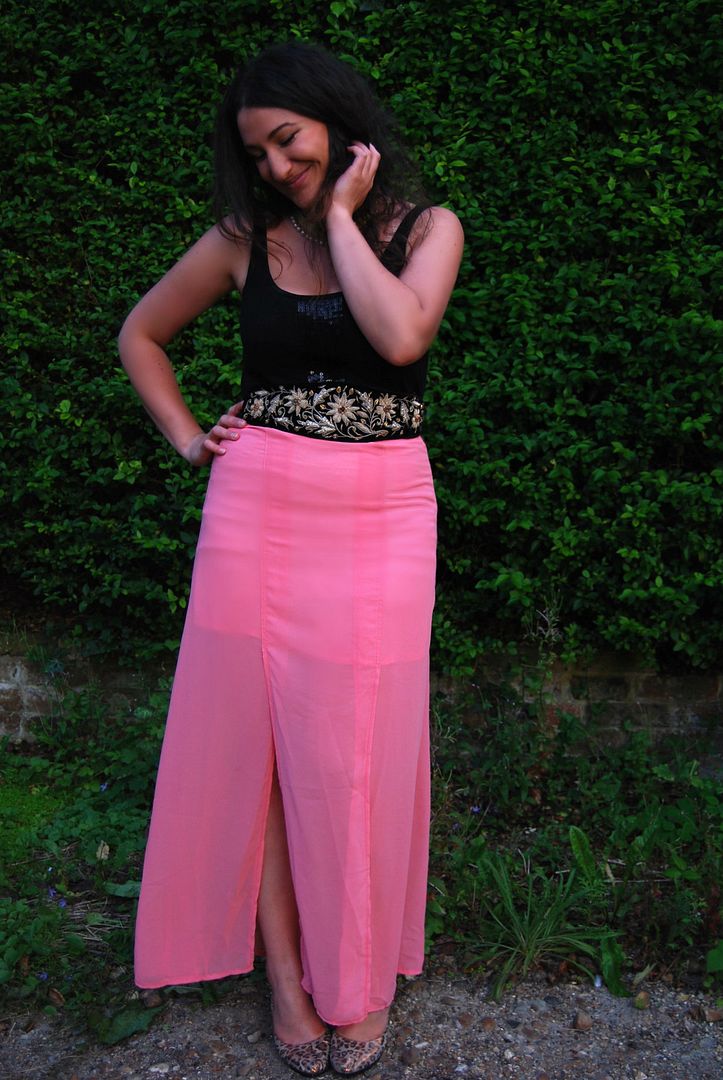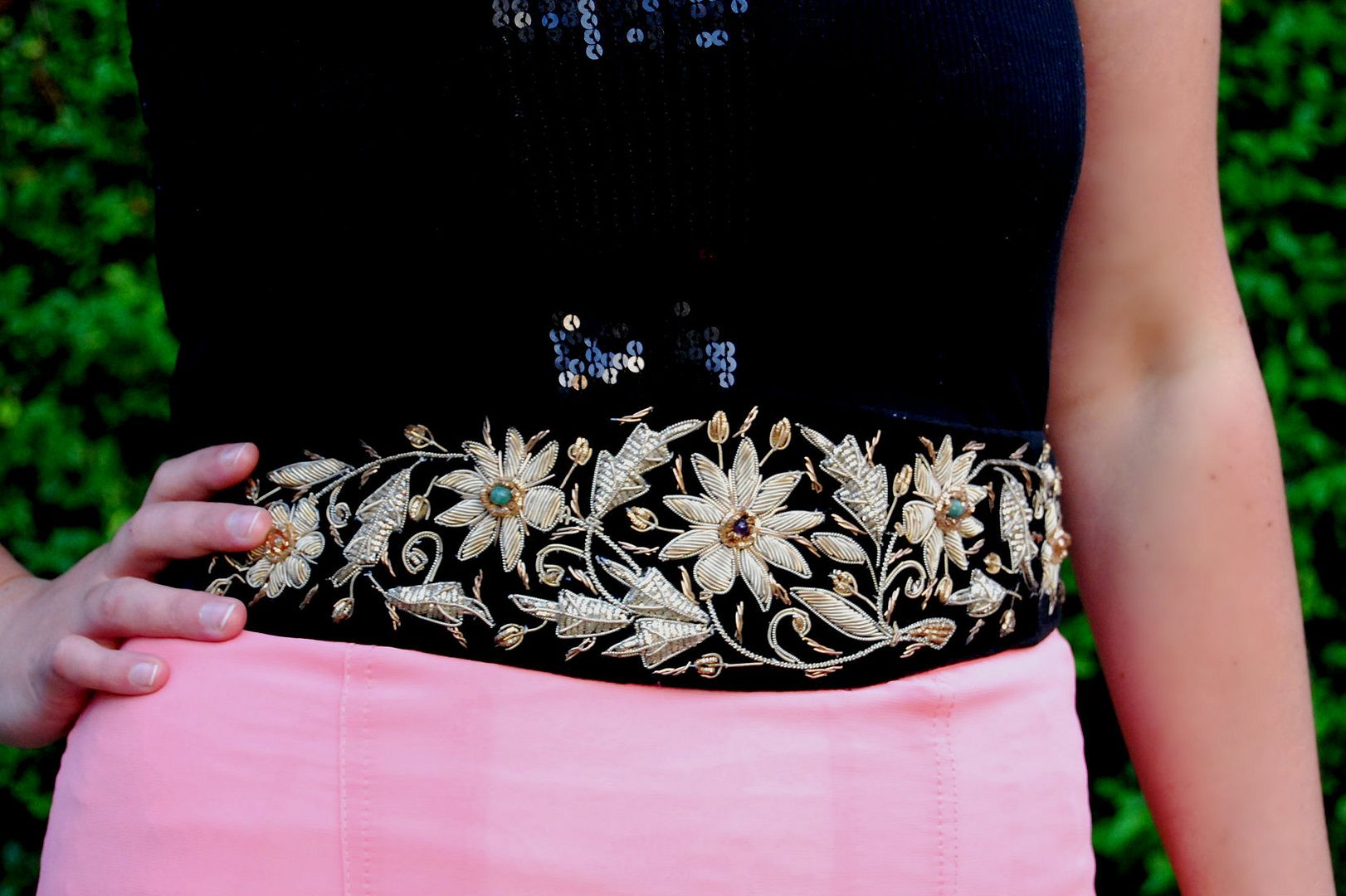 wearing- skirt: Glamorous UK; sequin vest: thanks to Lola; necklace and belt: vintage.
I always find dressing up for the evening so much fun! Its like putting on a costume and adds an extra boost to your step. For me, black is my evening staple, especially when wanting to show off a piece like this skirt. I love wearing statement belts like this one to add a feature for an outfit with block colours. And gold jewellery is always my favourite! A change of hairstyle and wearing evening make up just tops everything off.
So there you go. One skirt, day to night! What do you think? Do you restyle your clothes? Or has this inspired you to wear a loved piece a little differently?
xxx
Like what you see? You can follow me here:
twitter // bloglovin // gfc // facebook