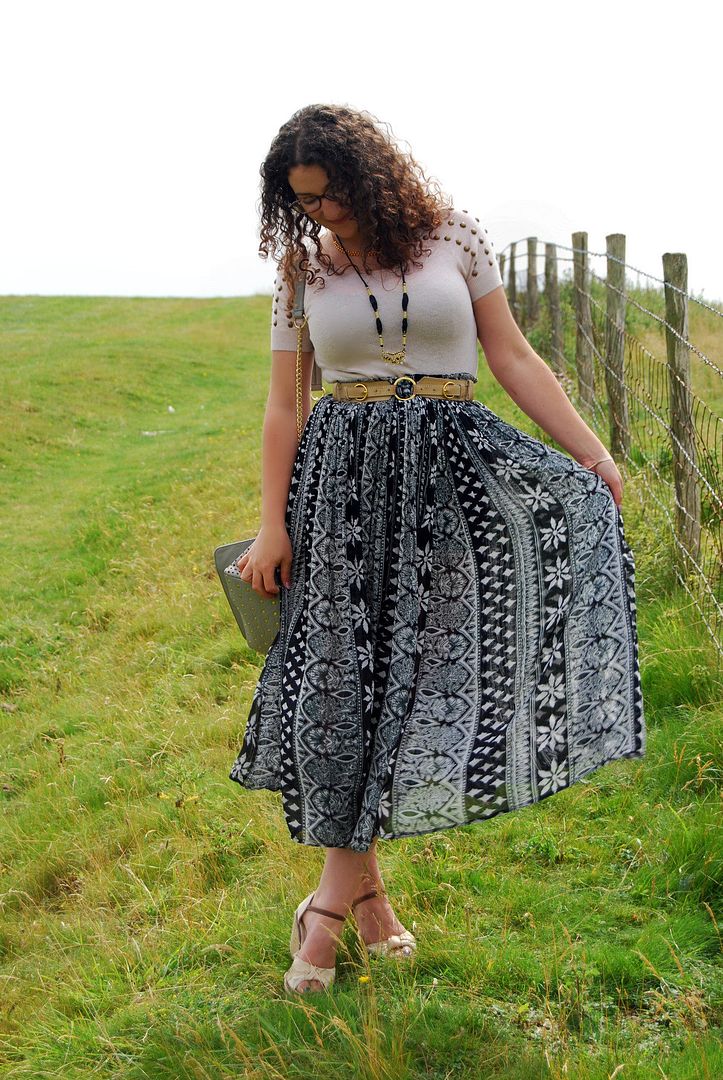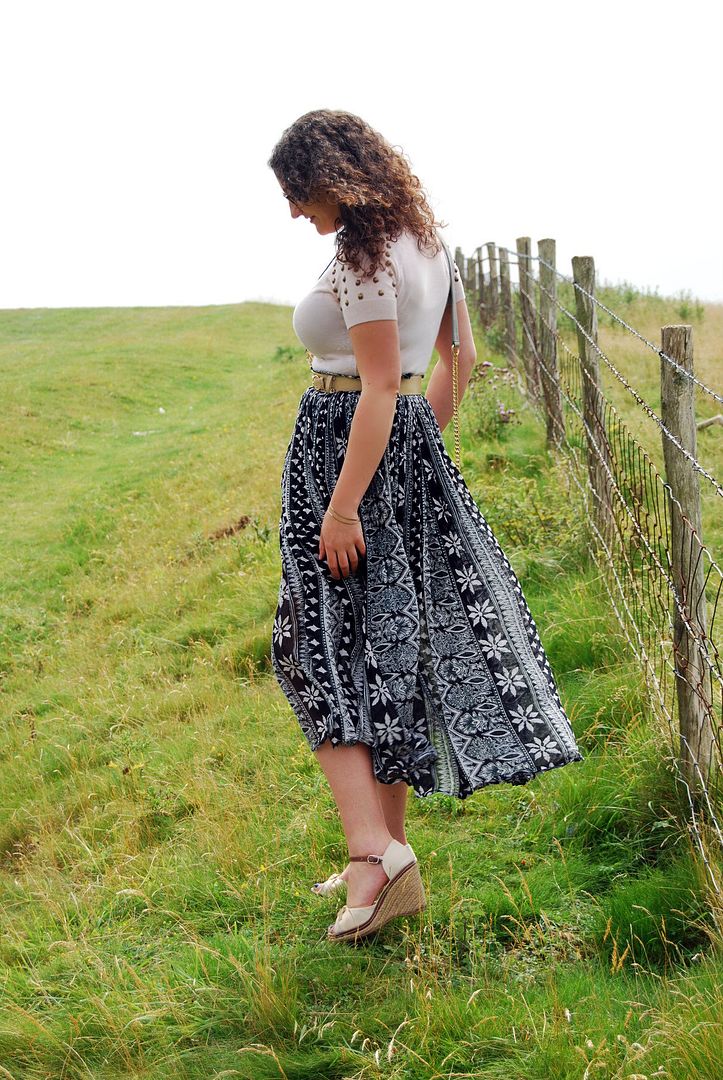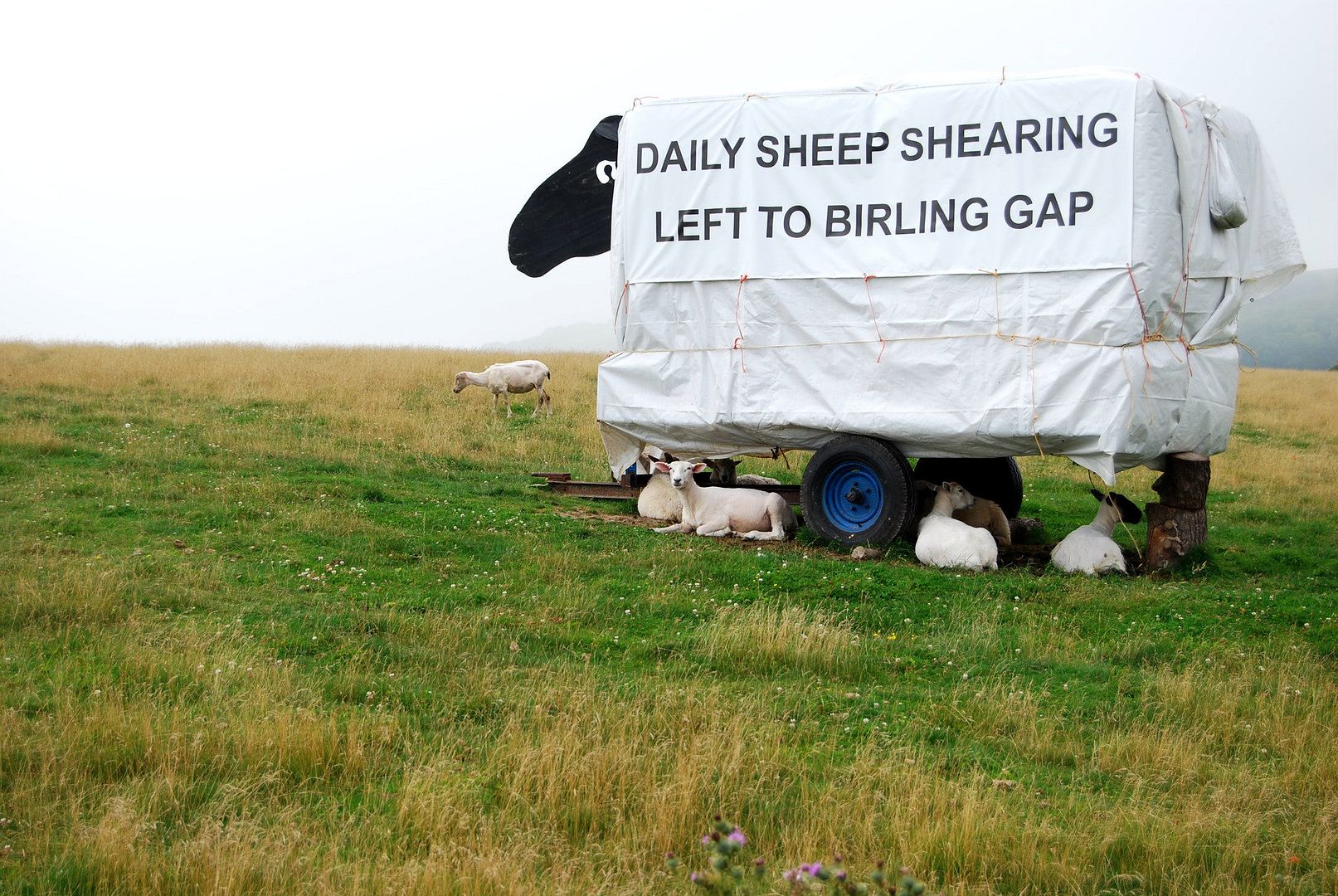 I have driven past this giant sheep so many times since I saw it, and have wanted to shoot an outfit near it right from the first time. It is completely ridiculous to see it peeking over the hedges as you drive over the hill. It's advertising the local open sheep farm which is ever so sweet- in spring you can bottle feed the lambs, and I'm not ashamed that I fricking love the place! I finally managed to drag the young man there to take some pictures and, I have to say, I love them! I might be a complete pillock for being in a field in wedges, but the floaty skirt, fences and green grass made for some very happy photo- taking. So here you go, here's me reconciling my city and country roots!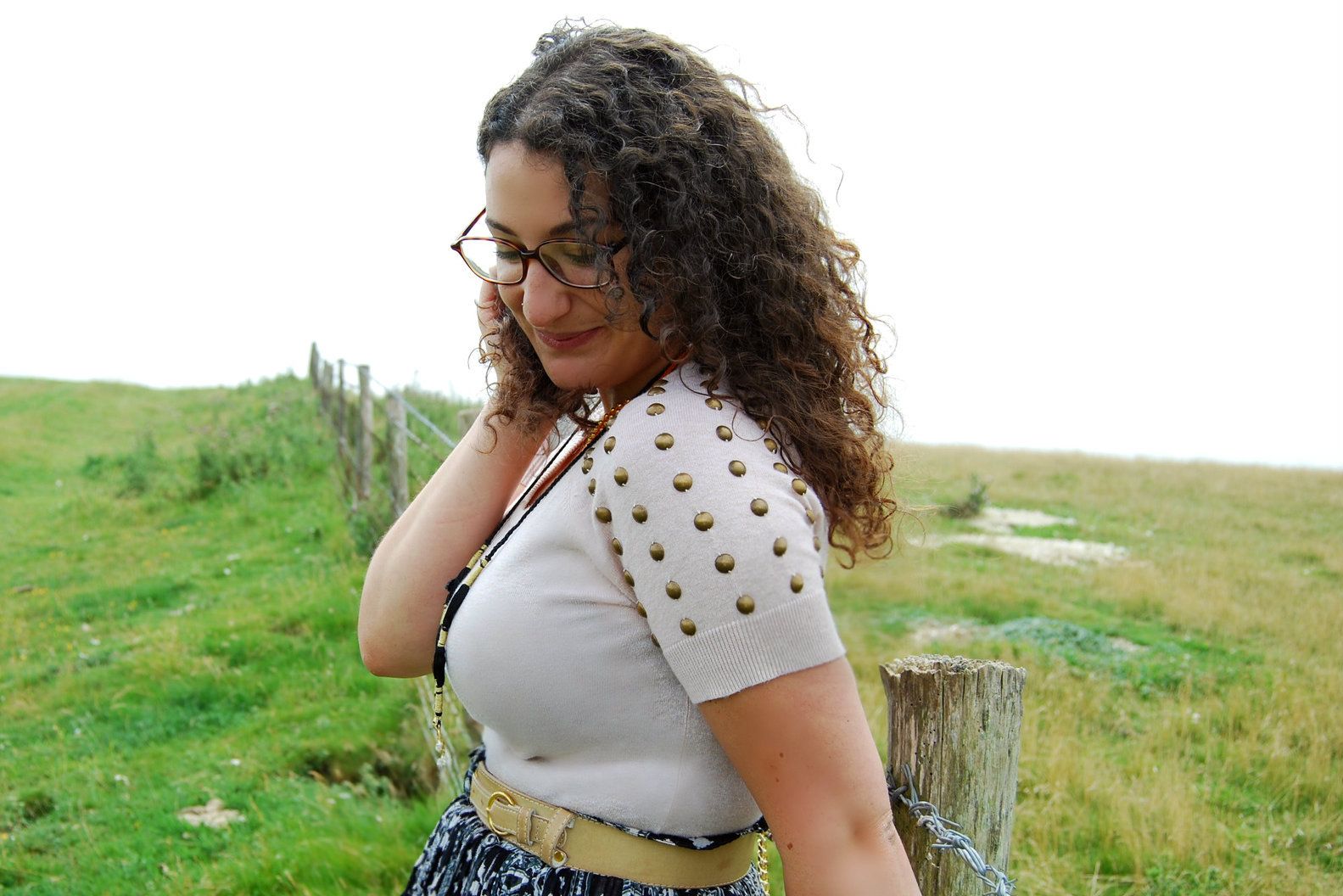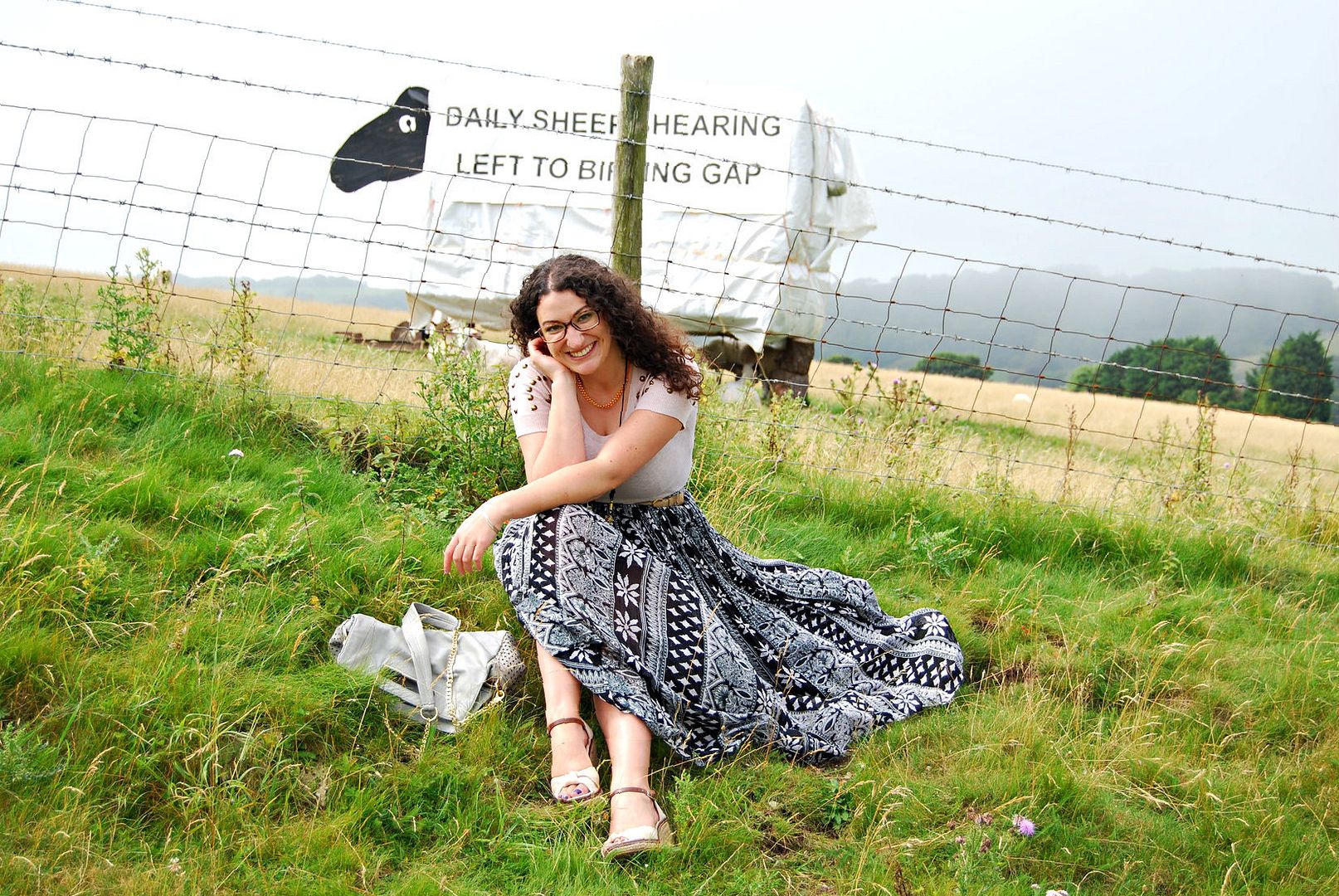 wearing- skirt, belt and long necklace: Vintage (the skirt used to be my mama's!); studded knitted top: Topshop via charity shop; wedges: Primark; handbag: c/o Sienna Ray and Co; orange beaded necklace: DIY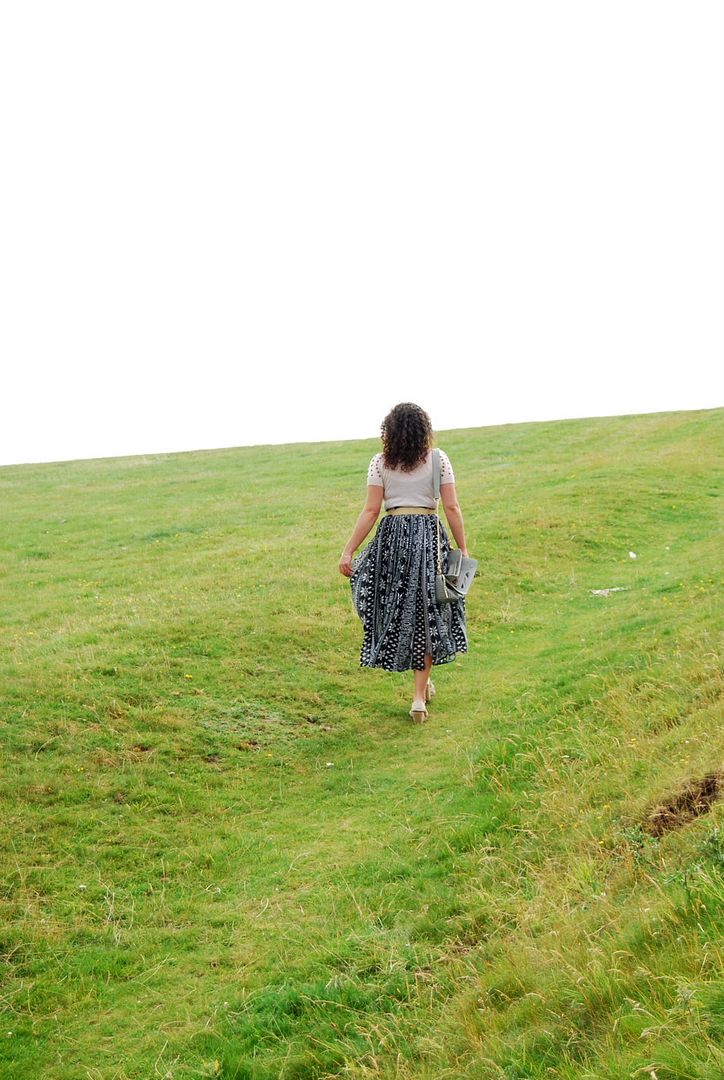 xxx
I'm away with my family out in the middle of nowhere in France with no internet connection (horror of horrors!) so this is a scheduled post. I can't wait to get back and see what you think of it!
Like what you see? You can follow me here:
twitter // bloglovin // gfc // facebook