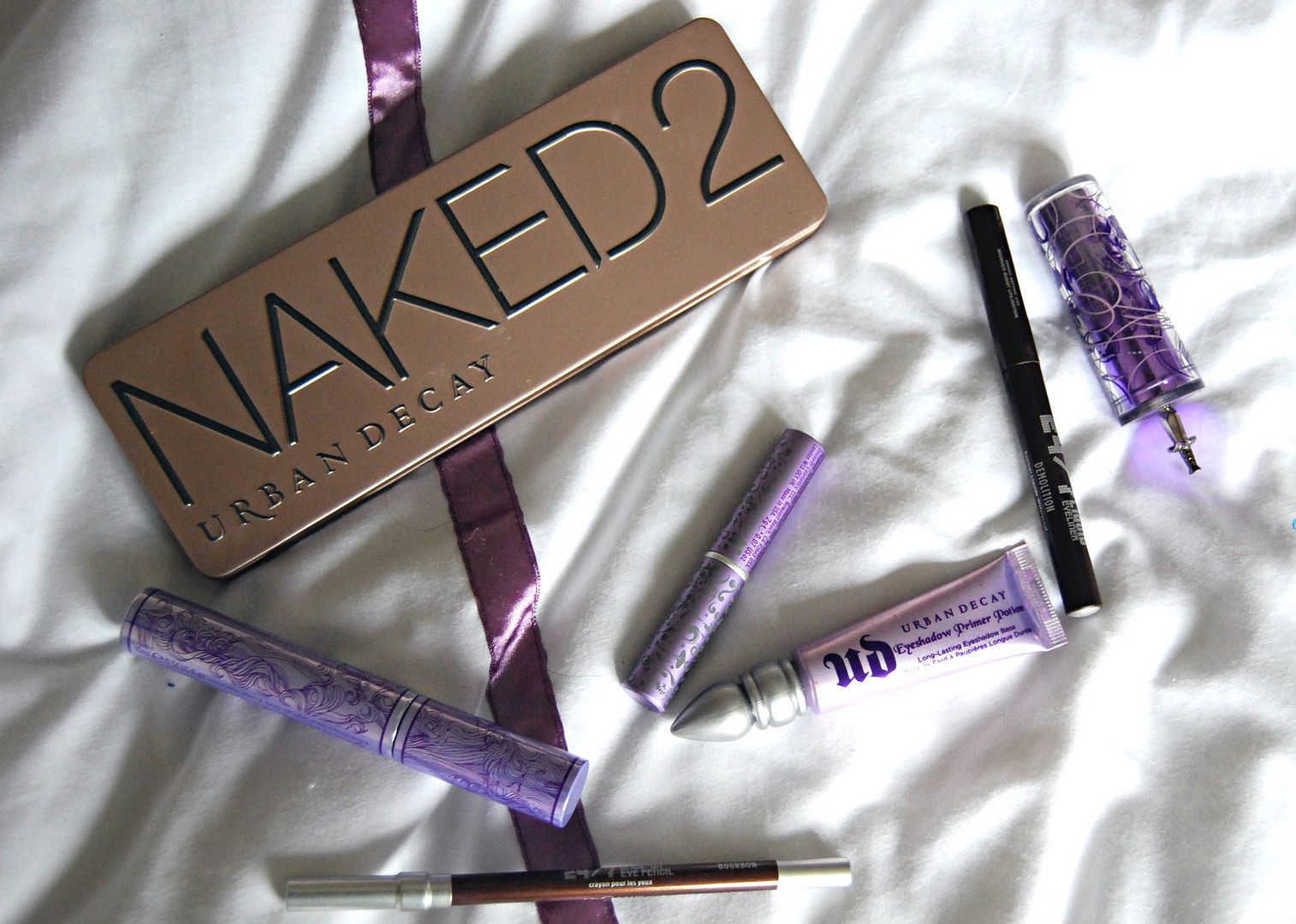 A month or so ago, I was lucky enough to win a fantastic giveaway on Keiko's blog and received a whole load of Urban Decay goodies in the post. It was like Christmas come early I tell you! I have never used Urban Decay make up, apart from trying bits at the counter so I am pretty lucky to have all of these bits and bobs to play around with. I never normally spend too much on make-up. I like to try out different colours and styles so tend to stick to the drugstore brands for my 'experiments'. Plus, I kind of get anxious that, because I use make up daily, if I fall in love with an expensive foundation or mascara, I won't be able to afford to sustain the habit!! Nothing worse than loving what you can't afford!
So, considering my reticence about expensive make-up, I thought I'd take this chance to give my two pennies worth of thoughts on Urban Decay. Is it worth the money and the hype?
So,as you can see in the piccy above, my gift package included a Naked 2 palette (£36) , a 24/7 liquid liner in demolition (£14) , a 24/7 pencil kohl liner in bourbon (£13) , the original eye primer potion (£14.50) , lush lash mascara (£15) , the lip primer potion (£13) and finally the icon lipstick in naked (£13). Wowee what a haul huh! I've been incorporating these into my daily make-up routine and have really enjoyed trying out some new things. So what do I think? What would I buy again and what wouldn't I?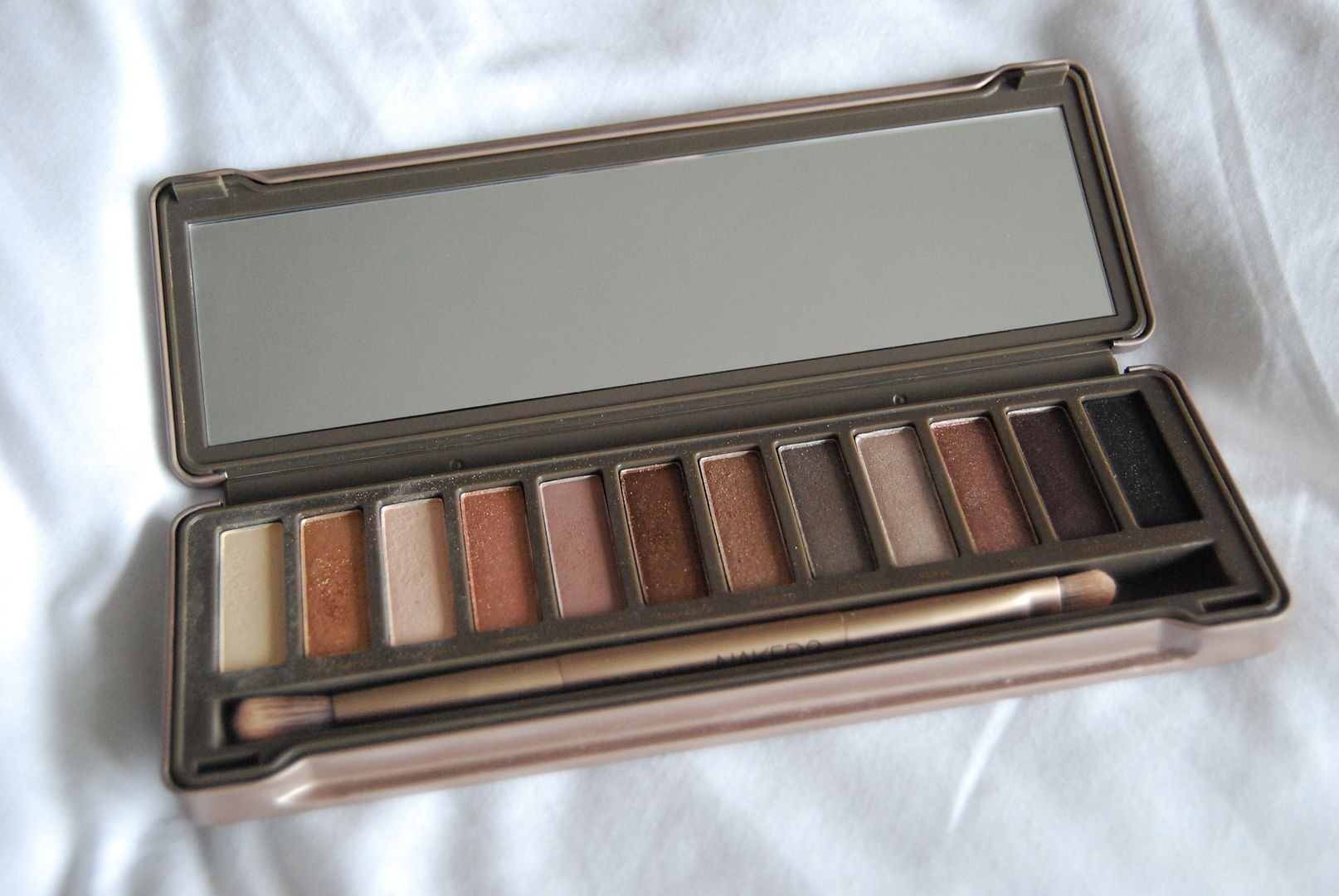 First up, the biggie. Naked 2 palette. Oh my word I think every beauty blogger under the sun has talked about this! And whilst I love having it, I still wouldn't buy it myself, for the same reasons I didn't before. I don't really use eyeshadow's that much and £36 is just way too much for me to justify! The shadows are gorgeous quality, incredibly silky, and with very little drop out. But I still after a month and a bit haven't really used them all, and I don't think I ever will. That said, I have fallen in love with dabbing just a smidge of half baked in the inner corners of my eyes to add a little something! I would be very tempted to buy some individual shadows, but unless you really are a shadow fiend, I wouldn't splash the cash. MUA and Sleek do similar neutral palettes for a way cheaper price if you just want something to try out without breaking the bank!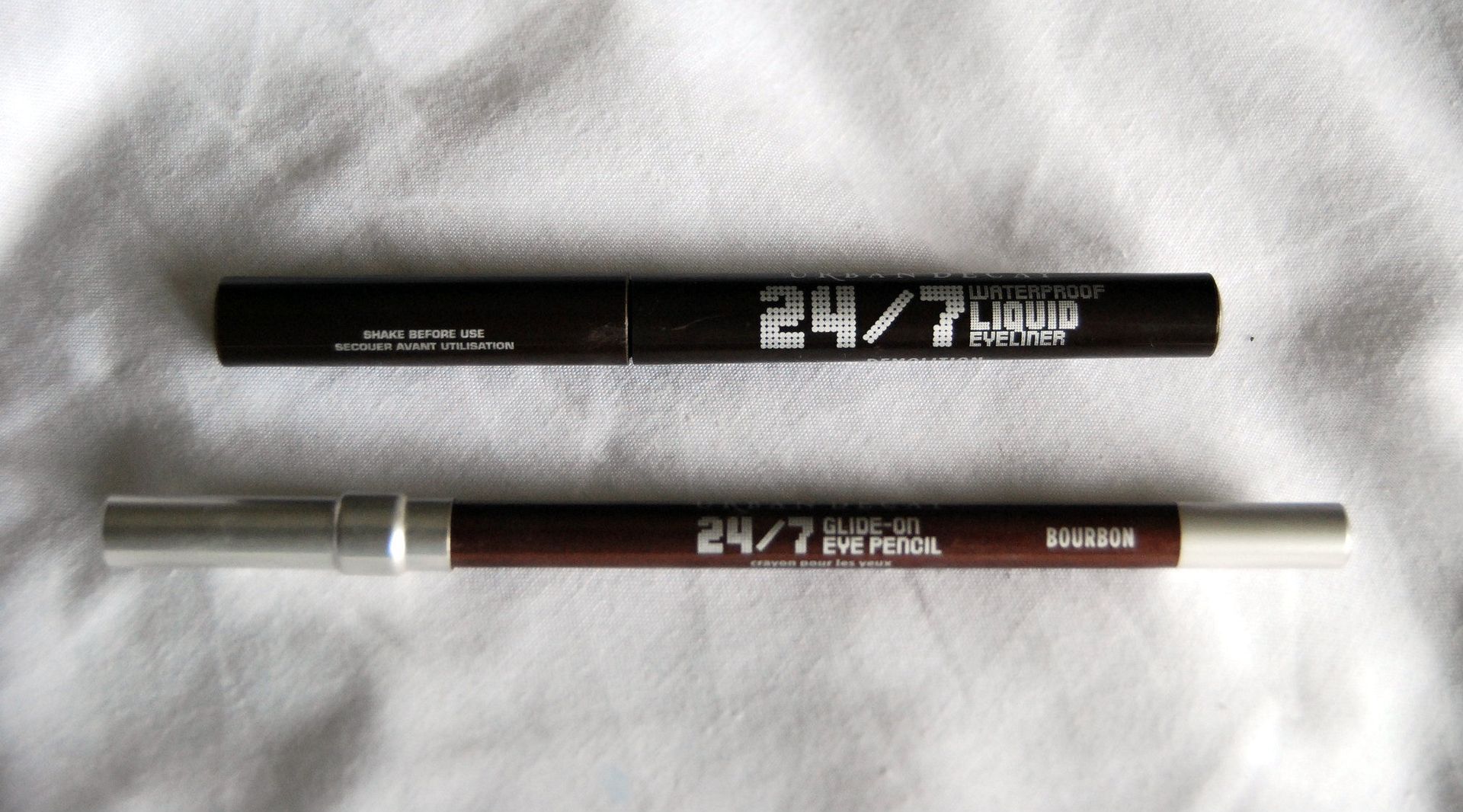 The two liners. I use liner every day and am a huge fan of simple winged liner. I actually really like the liquid liner- it has a great colour payoff (not watery like many can be) and it really does. not. budge. If you want a hard-wearing liquid liner, this really does the job! So far its lasting well and if it carries on like this, I'd think about repurchasing for sure. Then the pencil. It is incredibly soft and glides on so easily. It would be perfect for blending into a smokey eye. That said, I just don't find myself using it, because it isn't my sort of make-up style, so this one was nice to have but not going in my basket nay time soon.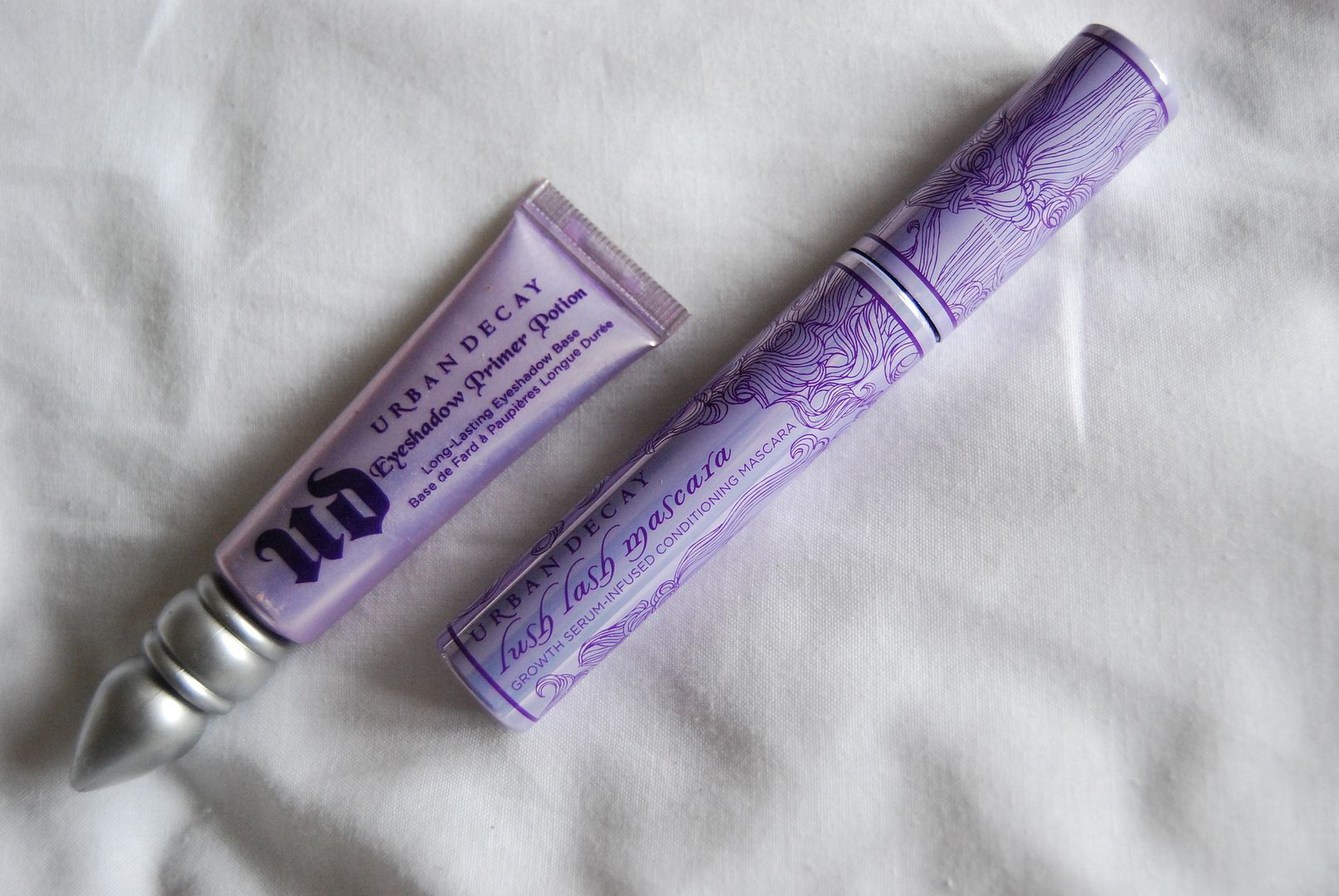 This mascara is FAB. It has a very odd shaped brush, which I don't get, but I love the results regardless. I have very curly, long eye-lashes, but they are very fine, so for me, volume is everything. This mascara gives perfect, separated and volumised lashes with one coat, and adding a coat or two more really ramps it up for evening. It hasn't begun to clump or dry out, and it doesn't flake. I am pretty smitten! This may be a holy grail mascara for me!
I was really excited to try the primer, due to the rave reviews given so often. But really… I just found it completely blah. I don't really love the feel of it, its a bit too 'slippy' if you know what I mean. And I still noticed creasing and sliding of the eyeshadows after a few hours, even though I don't have oily lids. I'm glad I got to try it out, but to be honest, even more glad I didn't spend nearly £15 quid on it!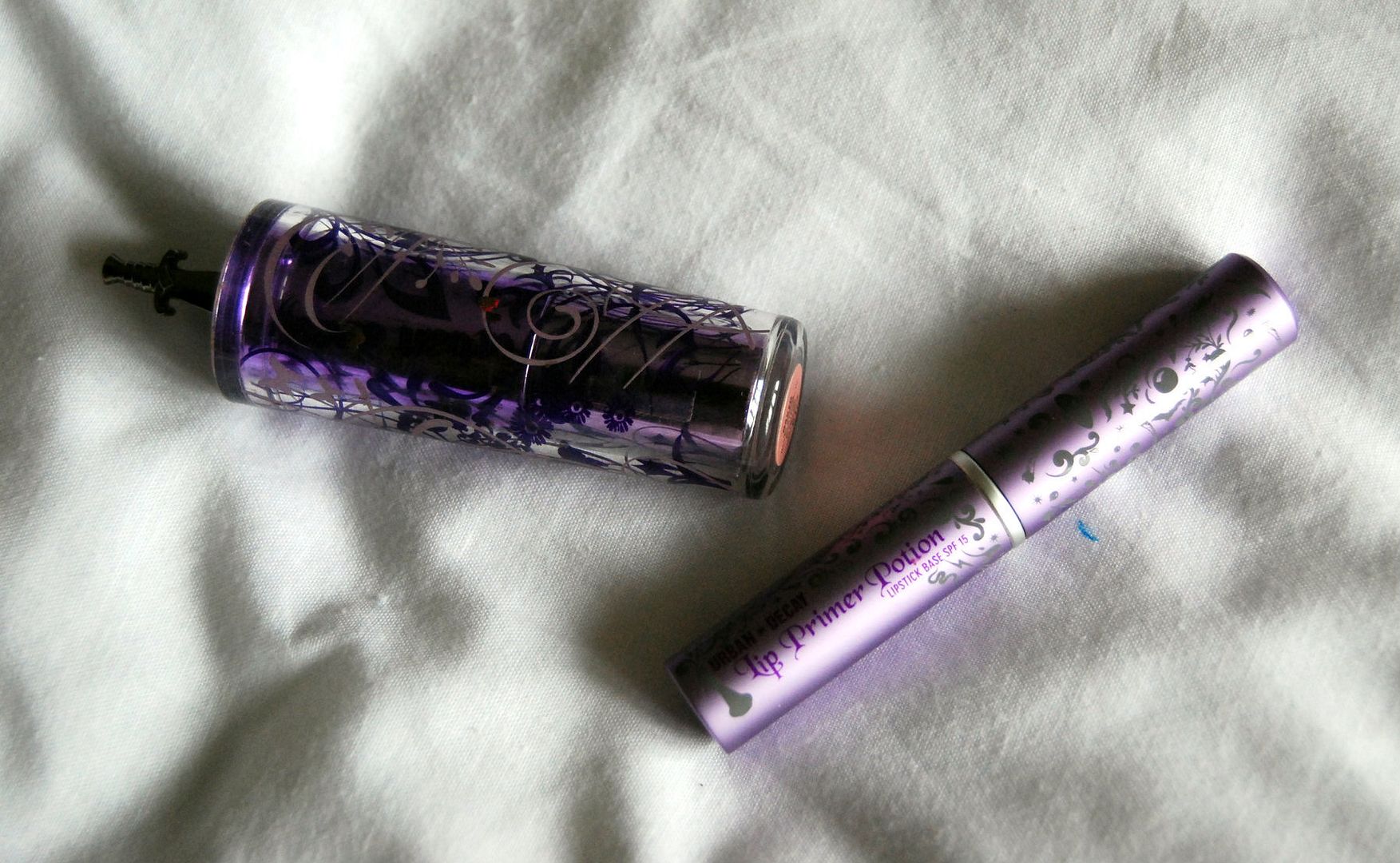 And after that blah response, I can return to gushing over the lip products! I completely adore this lip primer. I have used it under the UD lipstick, under cheap lipsticks, under lipliners. And all of them last so much longer, and my lips look smoother and fuller with it on. This is fab and, seeing as how long it lasts, I would happily splash out on this, because I haven't seen anything cheaper of the same sort of thing. The lipstick I also love- the naked shade really is the perfect 'my lips but better' shade for me and is perfect for polishing off a look. I have never really bought a neutral lipstick before, tending to buy the more out there colours, but this has made me think again.
All in all, I am really pleased that the quality of the products (eye primer excluded) has lived up to the hype. With the exclusion of the palette, I think the prices are bearable for something you really love. I would just recommend really thinking about your make-up routine and what works with that. There is no point buying a product just for it to linger in the bottom of a drawer! Go head into a Debenhams or House of Fraser and have a play! And, I must say, its made me very intruiged about the new UD Naked Skin foundation… My wallet is quivering in my bag!
xxx
I'm away with my family out in the middle of nowhere in France with no internet connection (horror of horrors!) so this is a scheduled post. I can't wait to get back and see what you think of it!

Like what you see? You can follow me here: