So last week was busy! 150 feet of fabric sewn, 6 shows performed, 3 'rocks' painted, and 1 snare constructed… Doing costume, set and props is great! It was so good to get to grip with putting a performance on and whilst I can't say I'm not enjoying a rest now, last week was fun!
Anyway, its pretty clear that I'm still adjusting to blogging whilst working full time, even though all work and no play is definitely an exaggeration. A bigger problem is that now winter is coming… The bloggers nightmare of dark nights and crap weather is too! And its made me have a little think about that. Everyone insists on natural light, and I completely agree its the best- it makes for the most beautiful photos. But I don't like doing all my posts and photos at the weekend- and to be honest I have even less time then because its when I get to crack on with my to-do list! So you know what? To hell with it. Photos in the dark, with the flash, because I liked this outfit, ok? Ha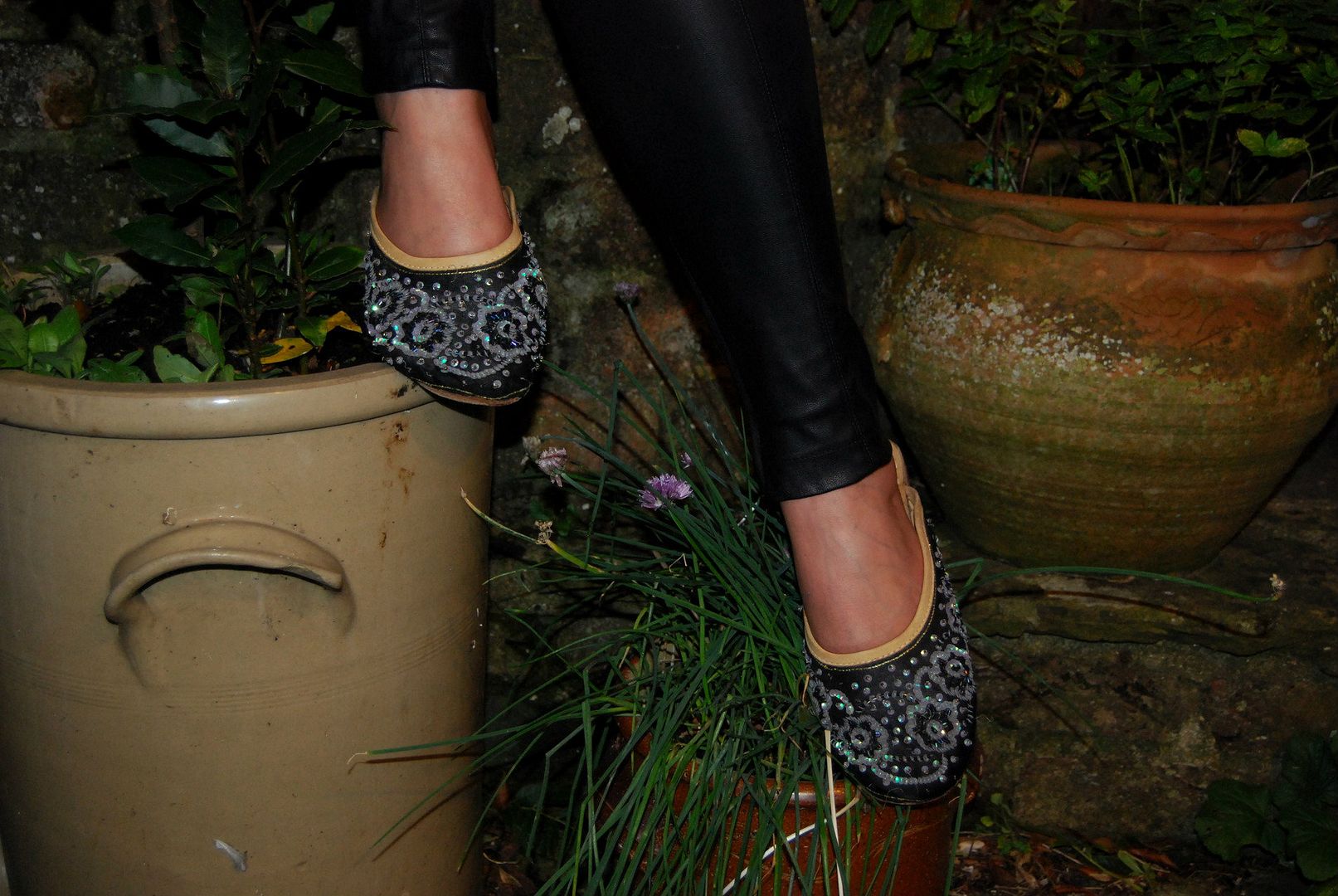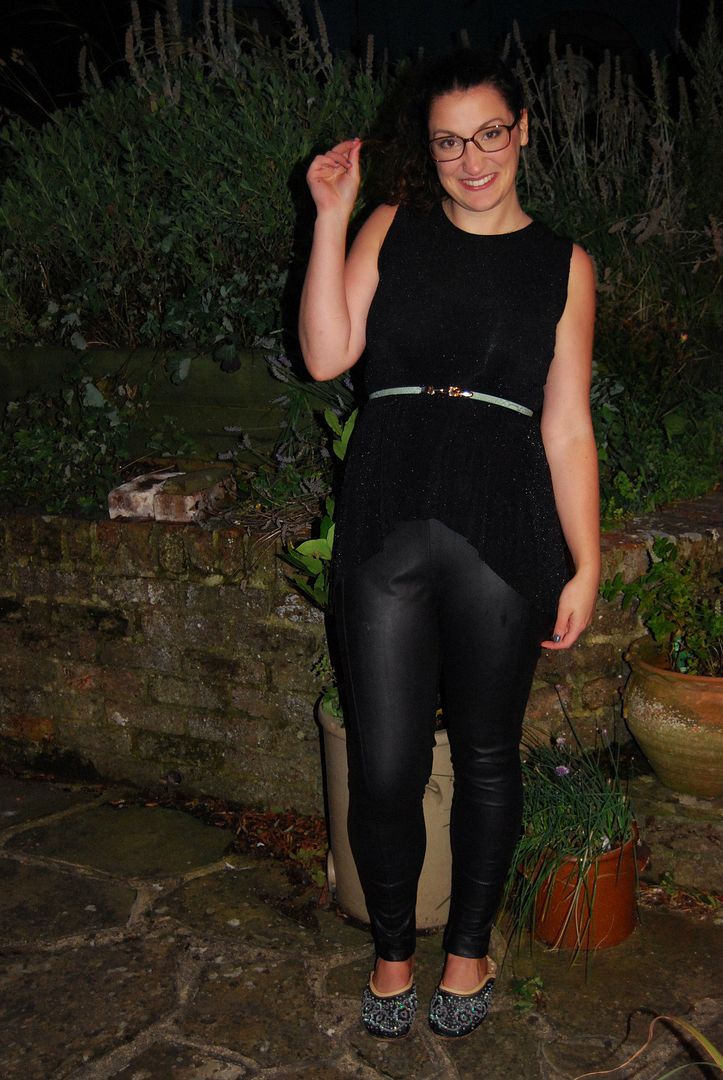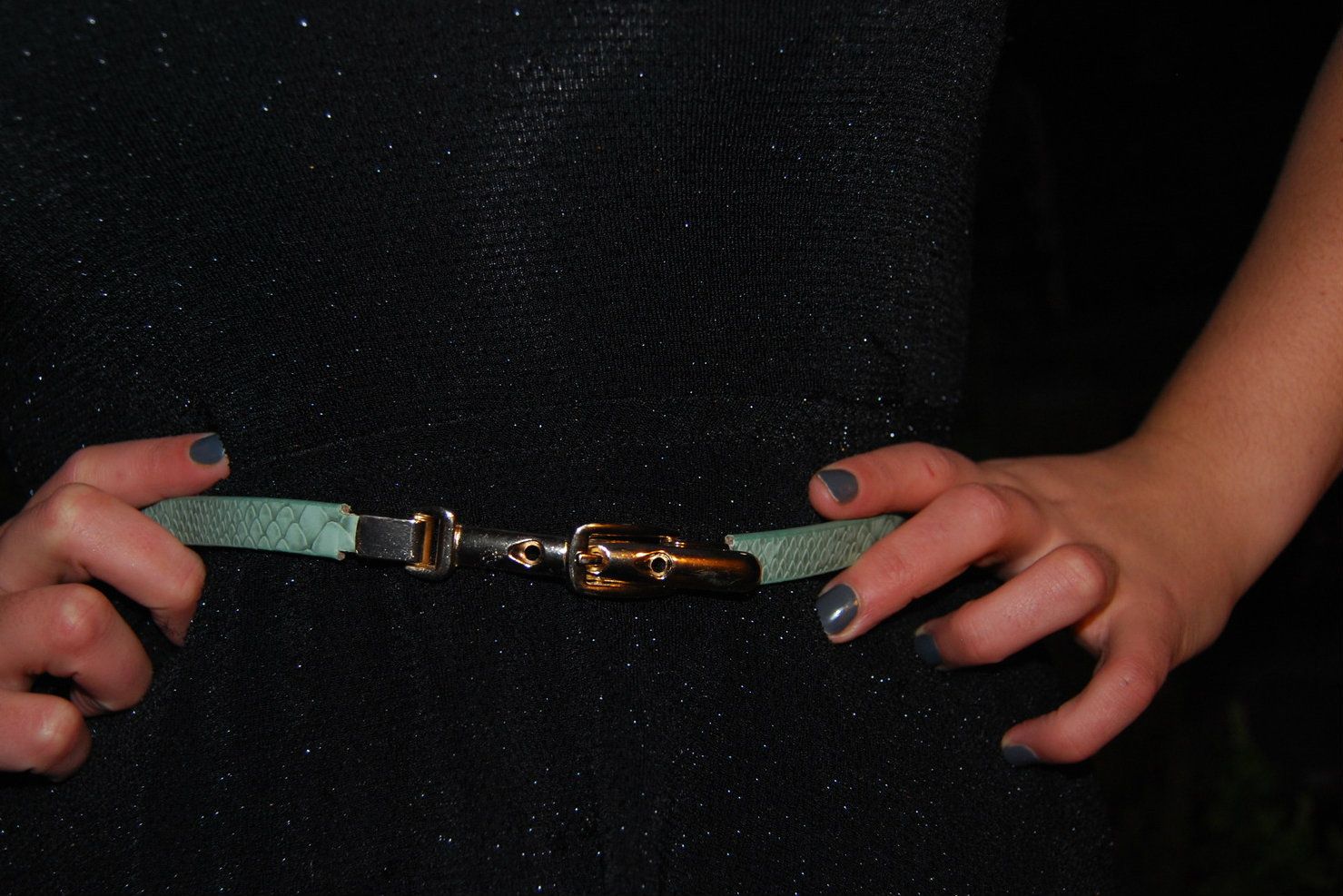 Wearing – leather-look trousers: Topshop; sparkle peplum: DIY; belt: Primark; Beaded flats: bought in Morocco; Also I'm wearing this necklace even though you can't quite see it in these photos!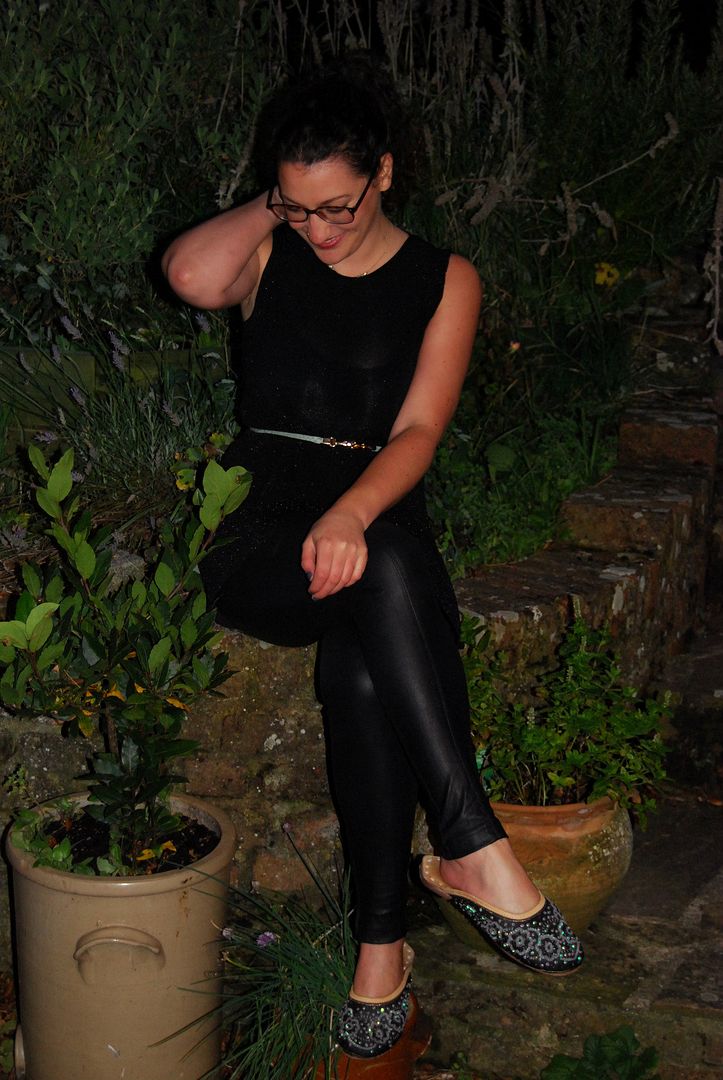 Did you know that if you have a DSLR, on manual you should be able to compensate for the flash? It means you can adjust how 'harsh' the flash is, and avoid completely washing out the picture like flash so often does. Just a little tip if you, like me, need to take some evening piccies! Or are photos using a flash a complete no-no for you? I'd love to know what you think.
xxx
Like what you see? You can follow me here: