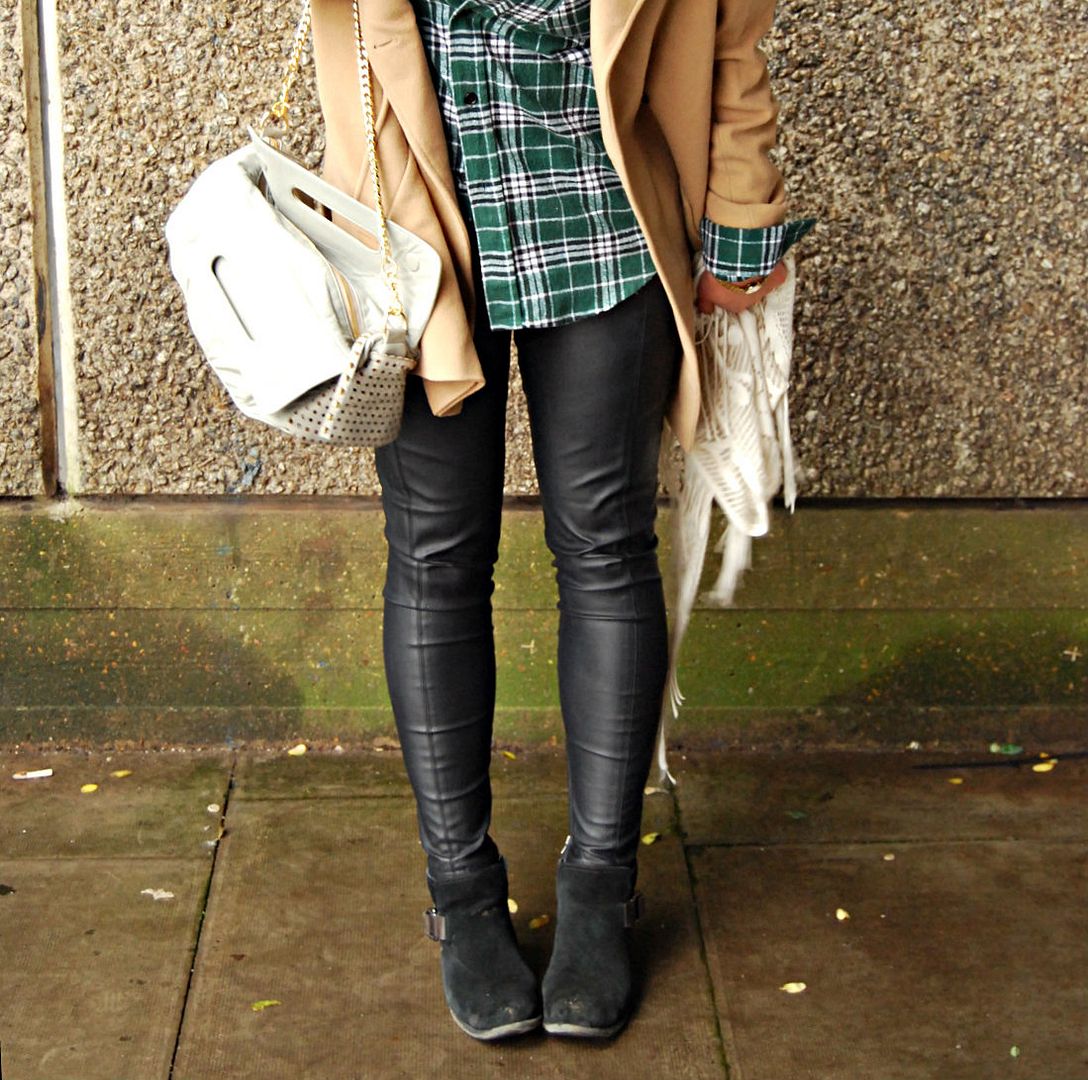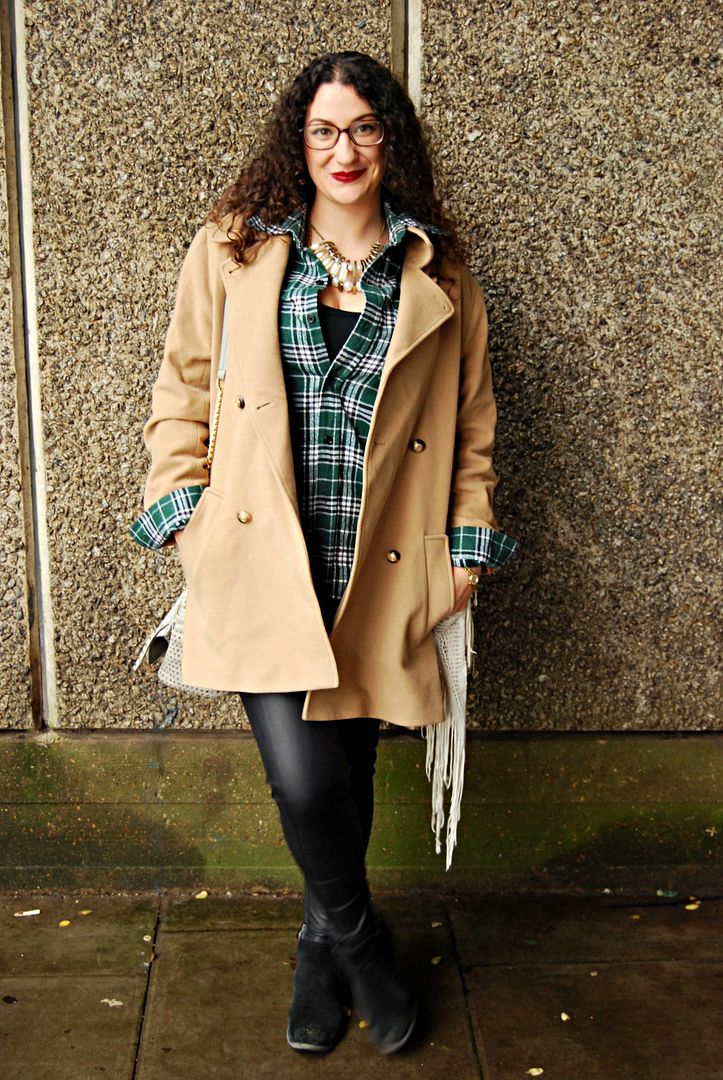 wearing- coat: vintage Viyella via ebay; leather trousers: topshop; flannel shirt: vintage via the boy's wardrobe; boots: M&S; scarf: vintage; necklace: Primark; bracelets: Asos; bag: c/o Sienna Ray
Big Ben peeking through the fog over the River Thames
On Monday I headed up to London to go to a medical appointment. Luckily the young man came along to keep me company so we made a bit of a day of it! It was such a foggy day. Walking along the Southbank in the fog made me think of how London must have been in the Victorian era. Full of smog and gas lamps…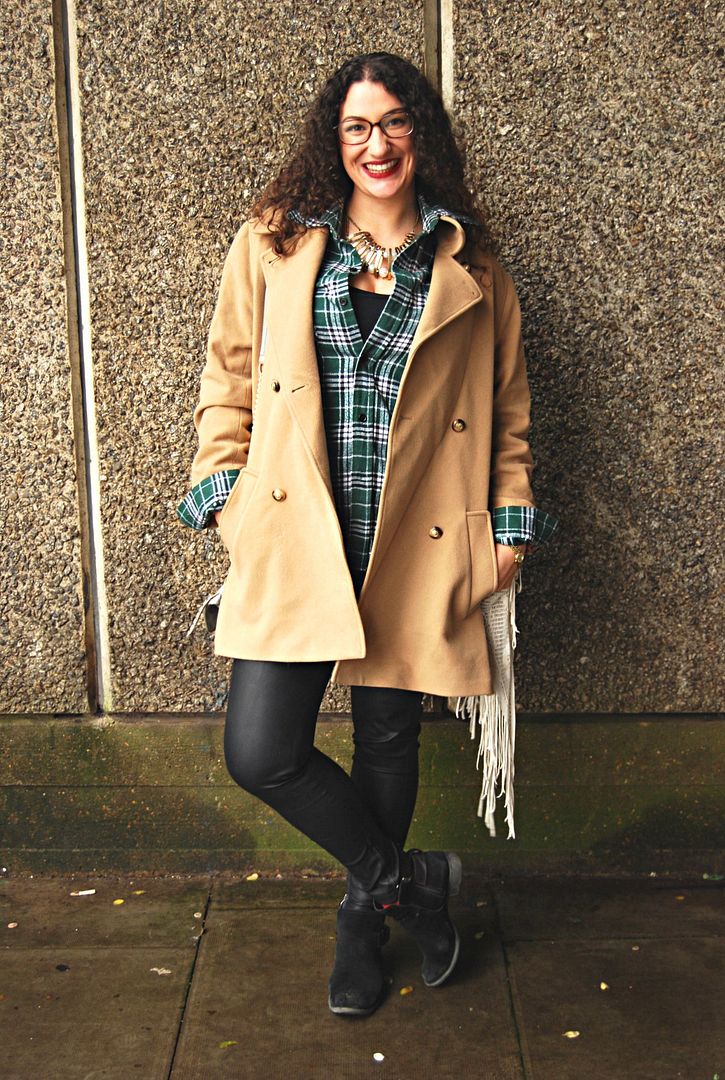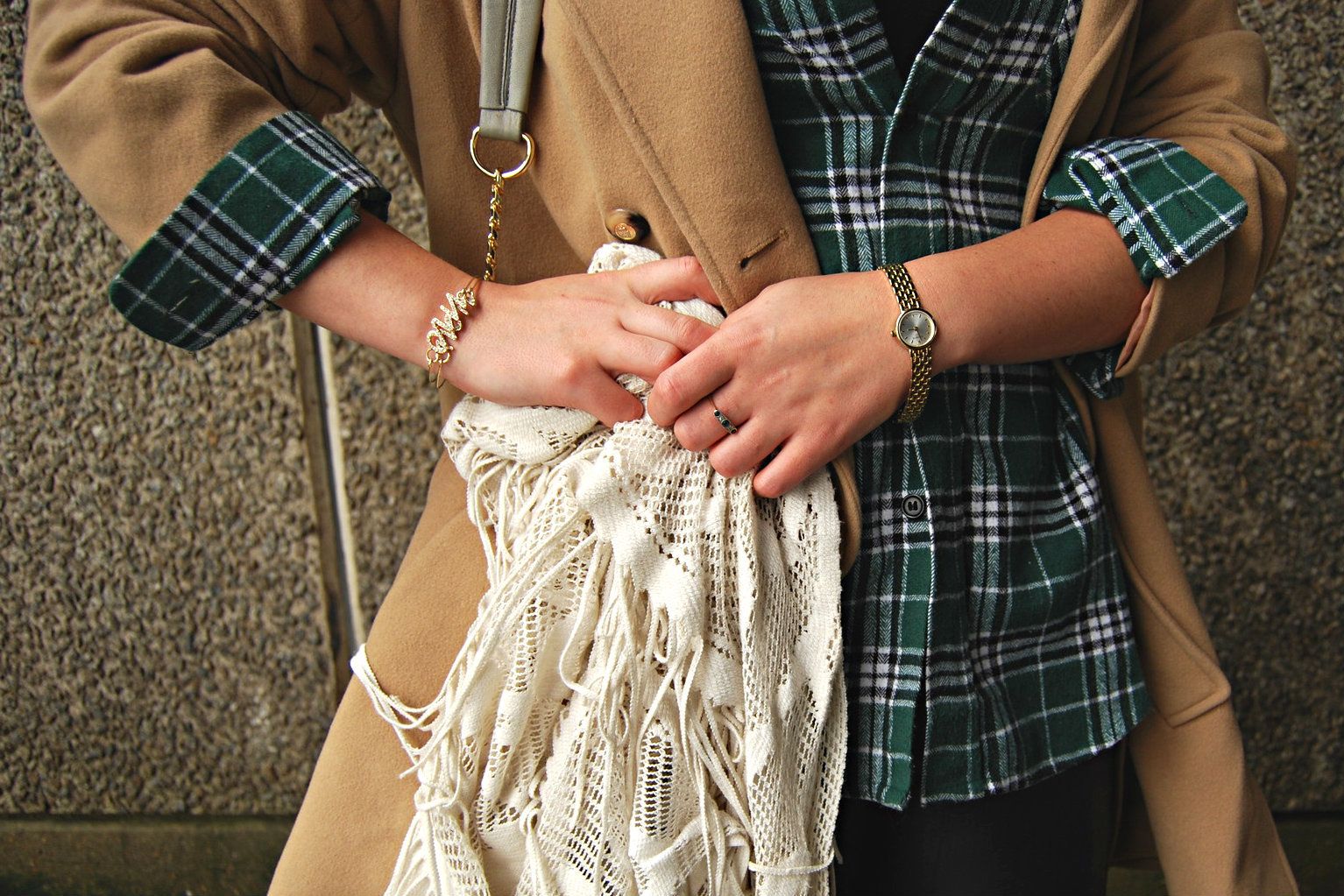 Anyway, the fog called for the first outing of my new (to me) camel coat. I got it off ebay for £12.00 and whilst its a little big (despite being labelled a 12. US sizes maybe?) I love it. I just think a camel coat is one of those classics that you can't go wrong with. I love the touch of class and hint of masculinity it gives to what could be a pretty grunge outfit.
I decided to pair a flannel shirt with leather trousers after seeing an image ages ago on pinterest or tumblr (typically cannot find it again now for the life of me) edit: found it here which had the equipment shirt of my dreams paired with leathers. It looked great on them, so I've just happily tried to recreate it. I must admit, I love the green against the camel.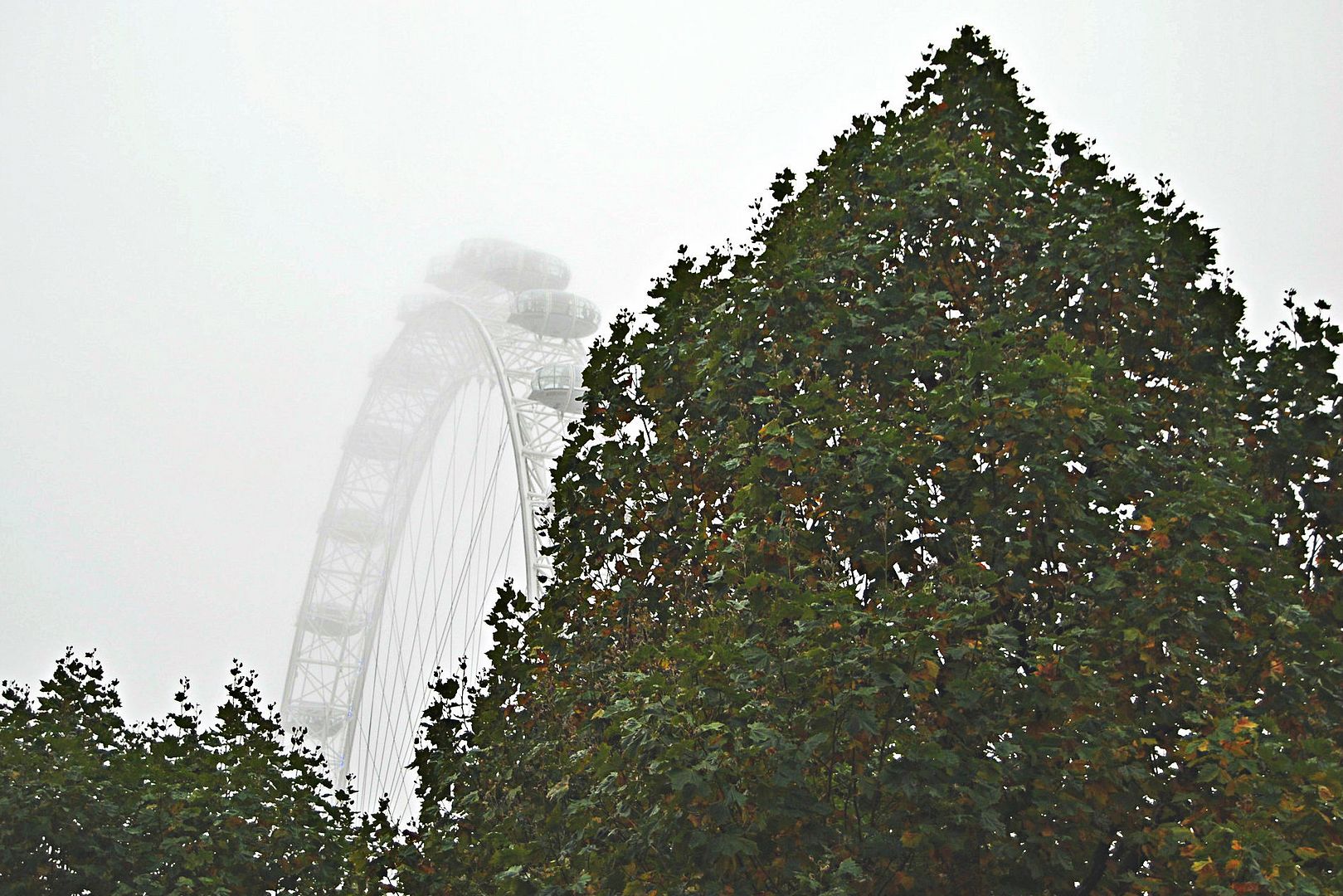 We had a really lovely day strolling around, of which more will be said in another post. But even though I adored the fog, I did feel sorry for anyone who'd booked their London eye trip that day! Not so much of a view…
xxx
P.S. Don't forget that I'm giving away a gorgeous Max C London Dress. Just click here to enter!
Like what you see? You can follow me here: