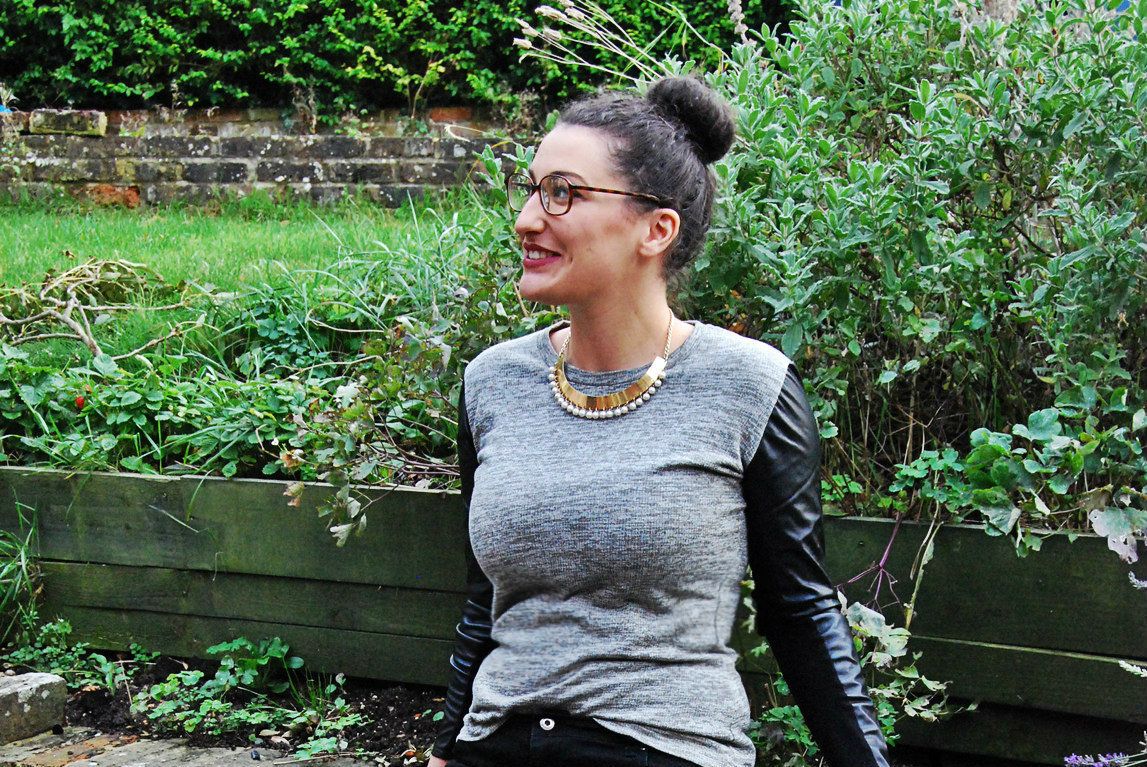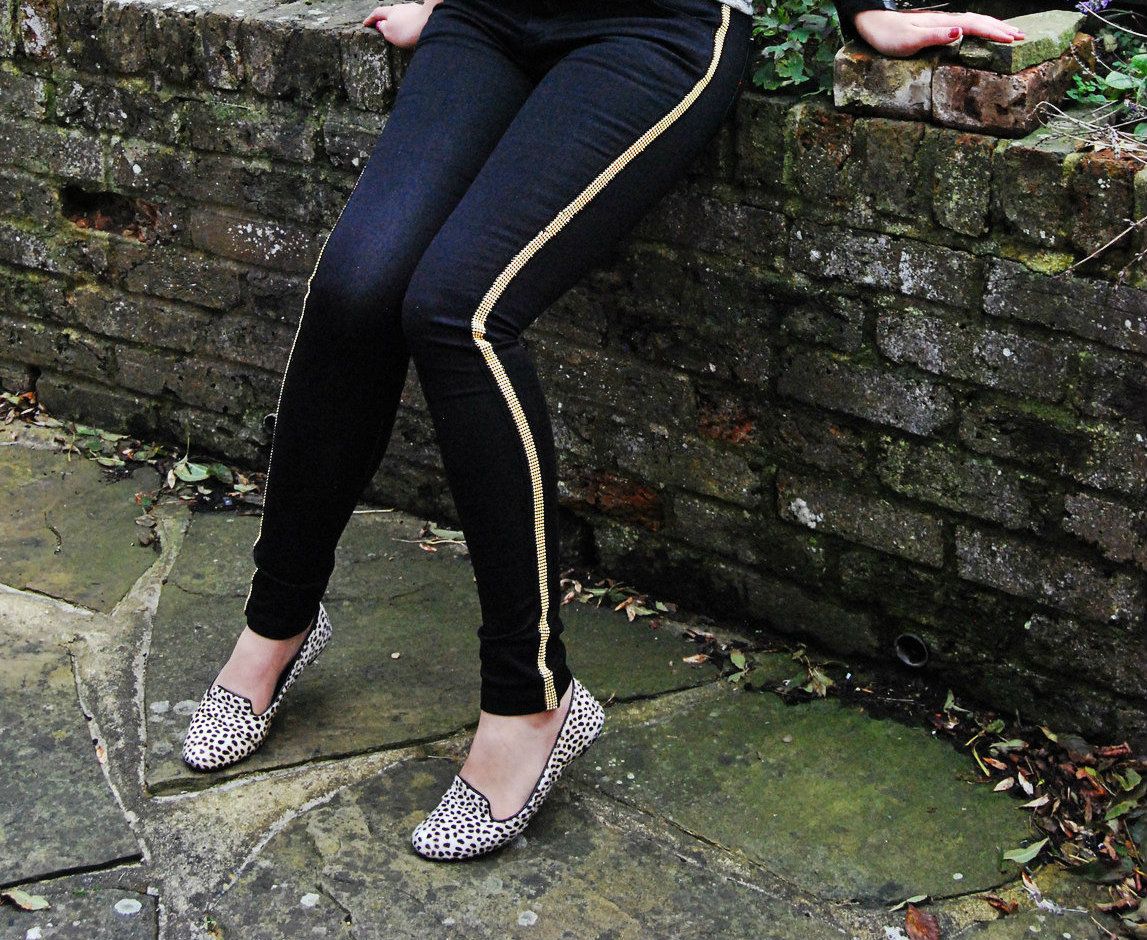 Yup. I'm wearing something with leather again! I can't help it, I just can't seem to stop loving leather pieces! I'm sorry, I'll try to make it at least one outfit post without any leather at all next time 🙂 But this top is great isn't it? Again, this was a little pay-day treat after a month of staring at it online and desperately hoping it wouldn't go out of stock (and I'm sorry to say that it now is!) I love it, even if my mum's take on it was that it was 'interesting'. Sorry mum, won't wear it around you again!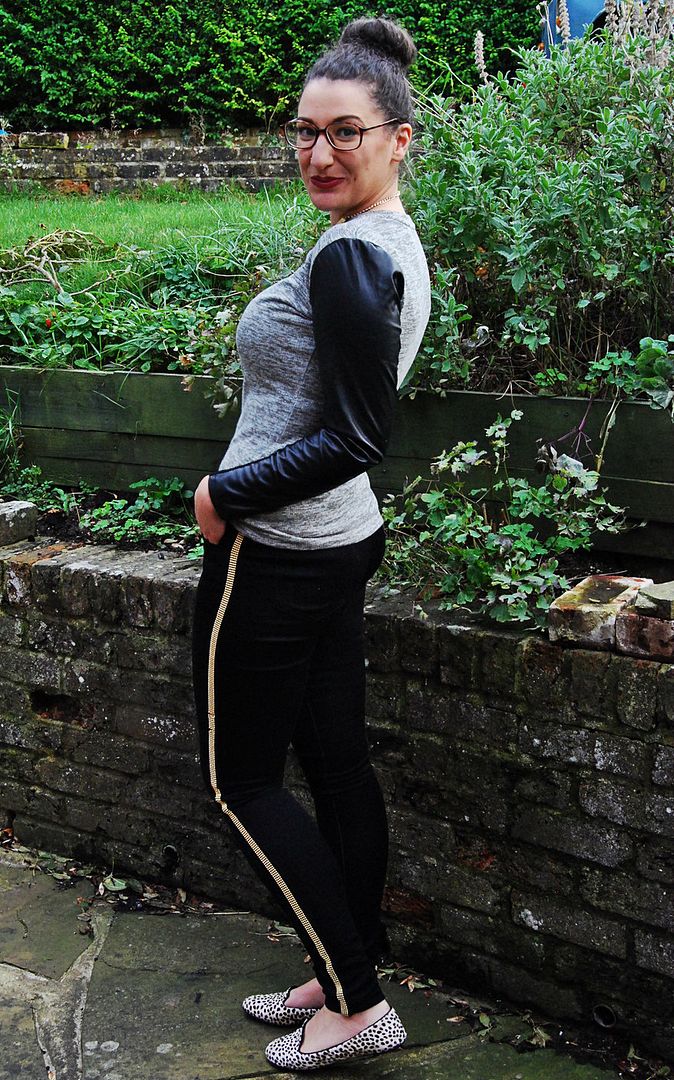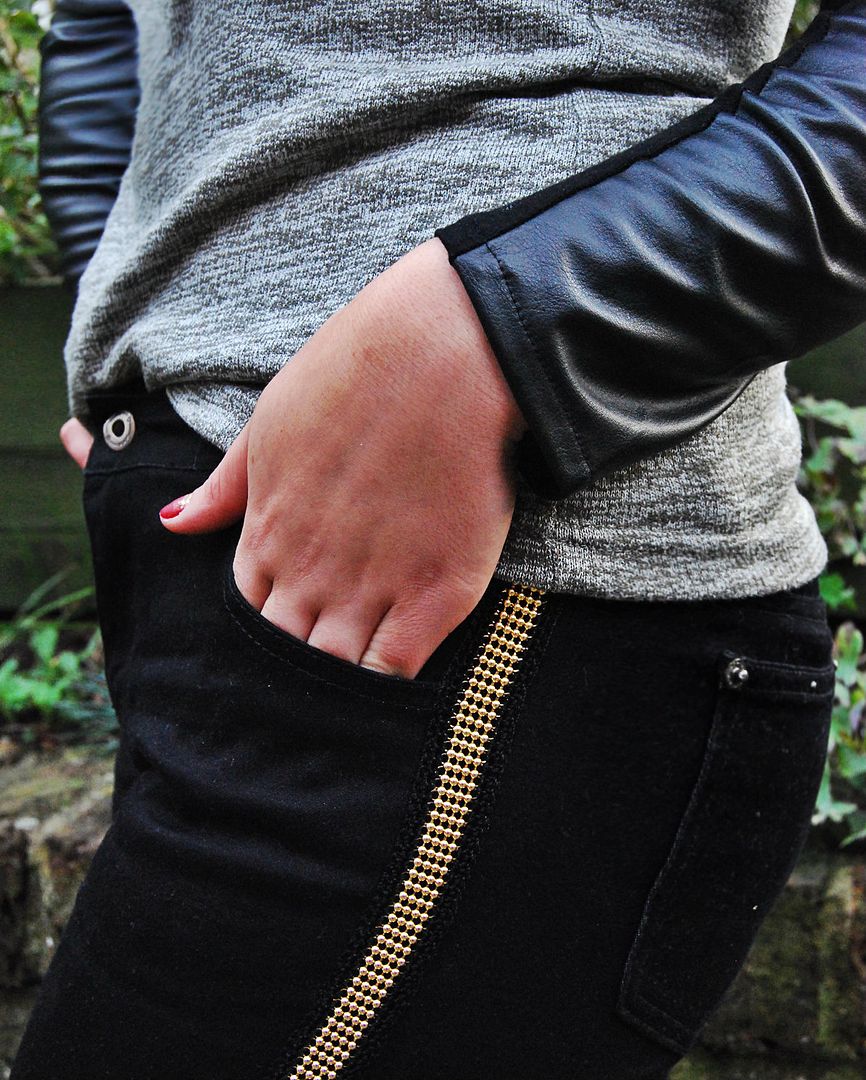 wearing- top: asos (similar here and here); trousers: c/o missguided; loafers: topshop (old); necklace: vintage
I find myself leaning towards these kind of outfits more and more- basic pieces in themselves like jeans and a jumper, but with twists. I love looking for different textures of fabrics (maybe hence the leather obsession!) and details like the stripe on these jeans. I don't know, maybe the basic shape helps me feel less 'out there' whilst still being able to play with fashion. I'm actually relatively shy and hate people paying attention to me much, so there have been tons of outfits that I loved as 'fashion' but could never hack actually wearing in public. So maybe I'm just finding my way to enjoy fashion.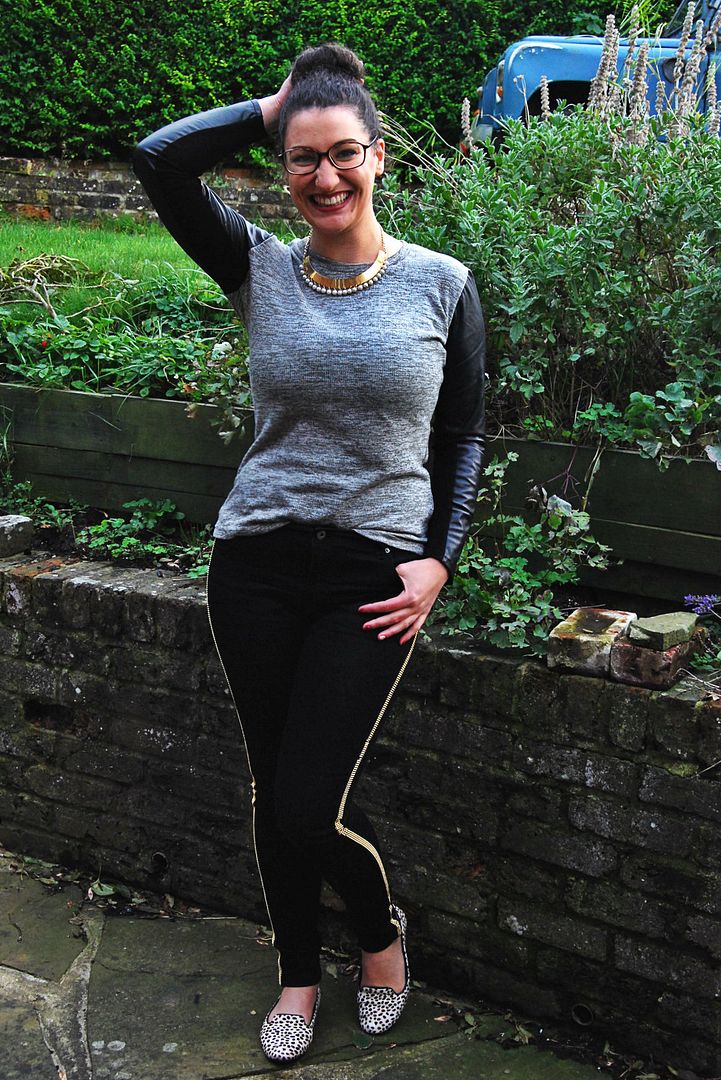 xxx
Like what you see? You can follow me here: