This week has been a bit of a bummer to be honest. I started it with a nightmare cold and it ended even worse. Some of you following me on twitter will have heard, but my poor sister and her husband had to put one of their little kitties to sleep after being run over by one of their neighbours. She was the sweetest, fluffiest little thing and a very important member of their family. So they are pretty heartbroken right now, and we've all shed a few tears remembering her.
With all of that, we were in need of a little cheer-up this weekend.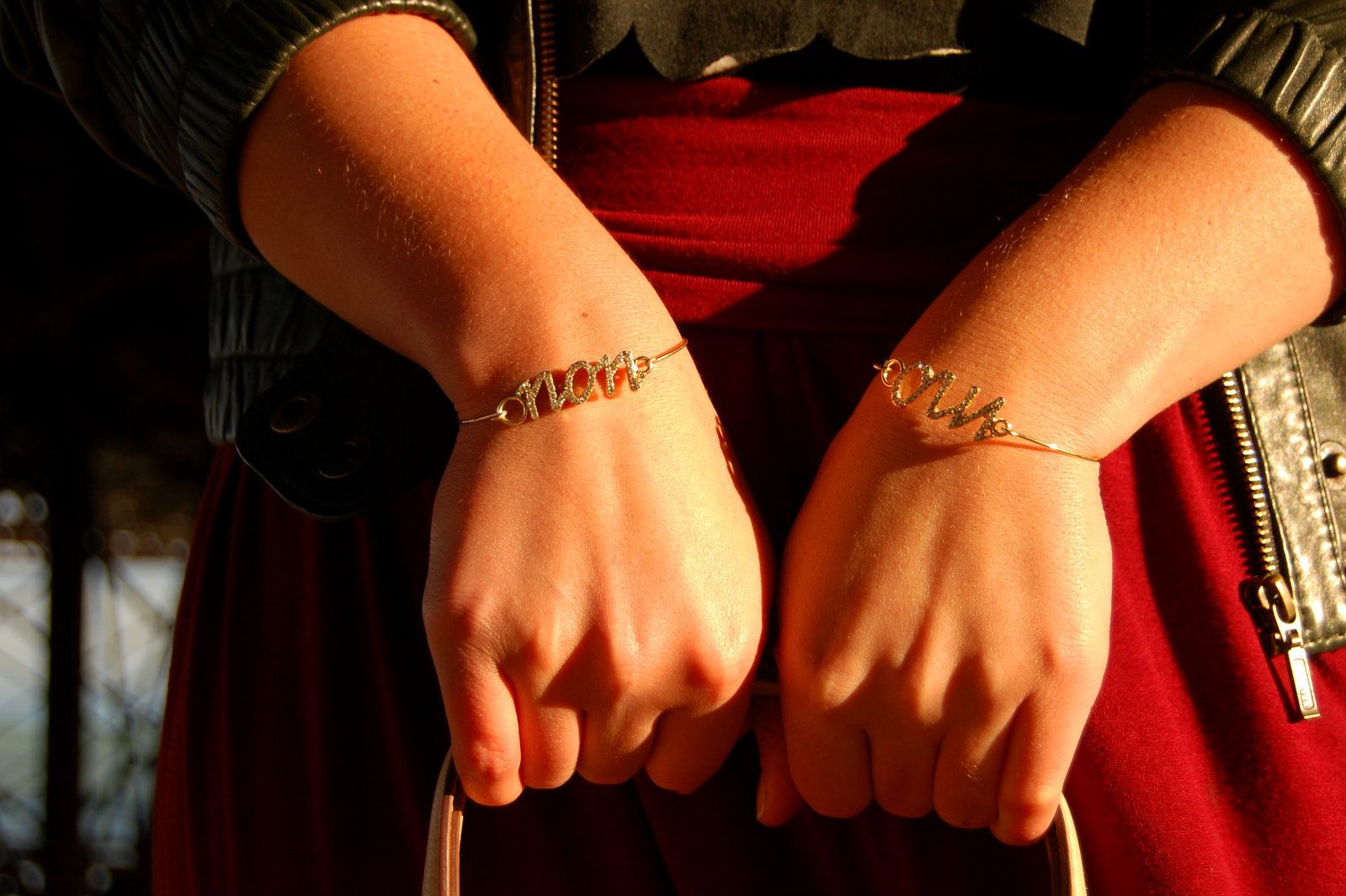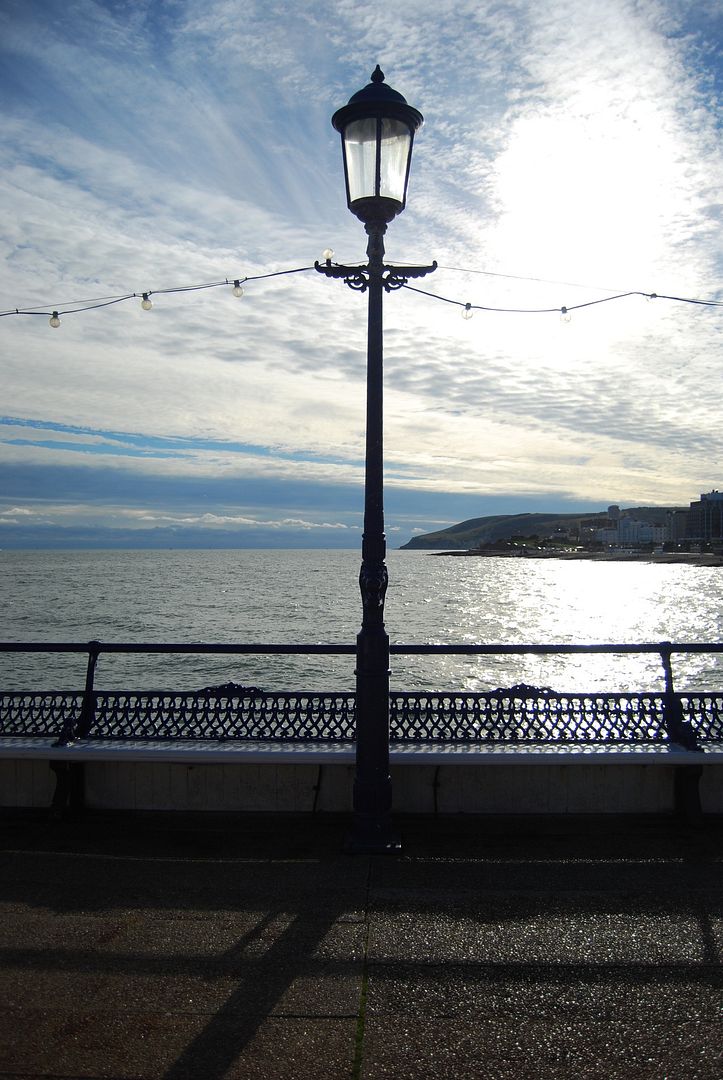 wearing- maxi skirt: ebay; polka crop top & shoes: primark; leather jacket: topshop (old); bag: michael kors; 'oui' and 'non' bracelets: asos; necklace: vintage.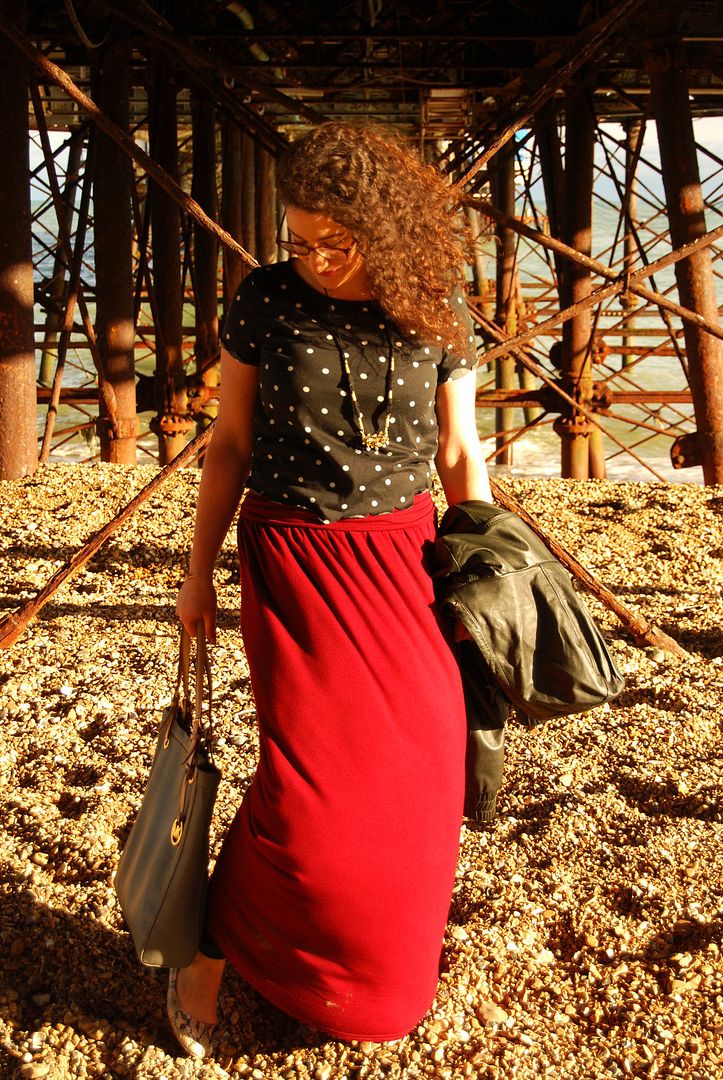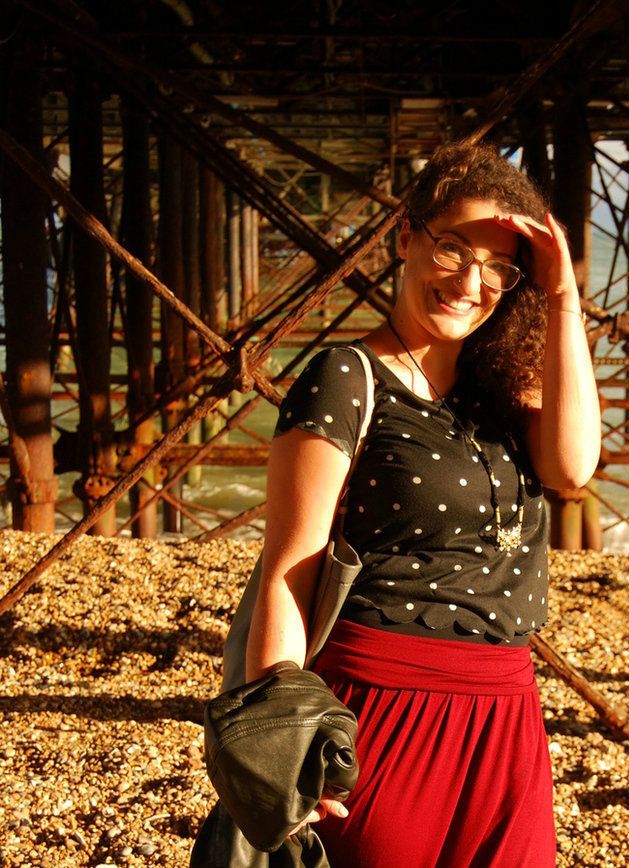 Luckily, the sun shone for us so lunch and a walk along the seaside in Eastbourne for an icecream was the order of the day. Its amazing what getting out of the house can do for your mood. I took the chance to pop on a few new pay-day purchases. I can tell this maxi is going to be an utter staple this winter, and I am so happy to have these sweet 'oui' and 'non' bracelets after literally months of wanting them! Please tell me I'm not the only one that agonises over purchases so much? I wonder when I will get used to having an actual income!

Here's hoping the sun shines again tomorrow. I love crisp autumn days so much, and I fancy heading for another walk if we can. Its nice to enjoy going outside whilst there is still the chance. With the nights getting longer and longer, it seems winter really is just around the corner now. Time just slips on by!
xxx
Like what you see? You can follow me here: