Those of you following me on twitter will know that I am currently in Cyprus with my young man's family for Christmas. Despite the fact that its been raining buckets outside, it is pretty blissful to be just resting and faffing about. Its beginning to feel very Christmassy now. All my presents are wrapped, there are mince pies and baubles all around! Just a few days left now.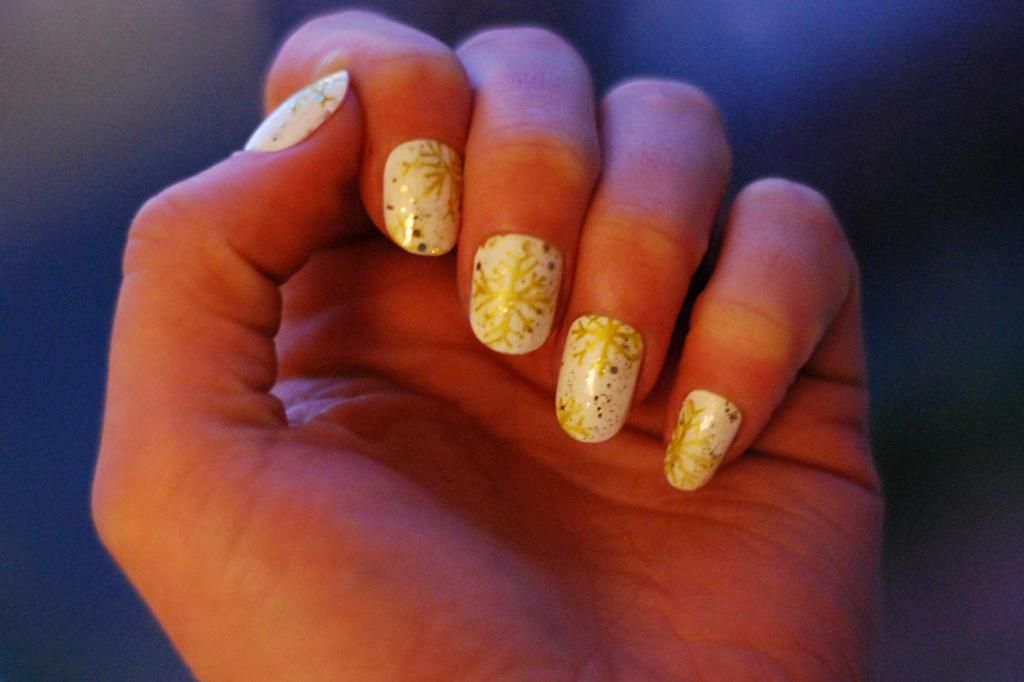 This will be my first Christmas with the young man and his family, but I always tend to dress up for Chistmas day; I find a special outfit, and take an extra moment to make my make-up nice. It just makes it feel like even more of a party day! Do you do the same? I also love adding the extra touch of doing my nails, as I always feel pretty and groomed with nice nails. So, I'm taking advantage of the downtime I'm having before Christmas to do a specially festive manicure. There might be no chance of a white Christmas outside, but there's definitely one happening on my nails now! I've popped a little tutorial below for you to do the same 🙂


What you need:

Base Colour. I chose Barry M's white but a light lilac or blue would be very wintery, or you could go opulent on a deep red or green base.
Glitter topcoat. I love Deborah Lipmann's Boom Boom Pow, and my Nails Inc x Glamour gold glitter
Gold ballpoint pen
What to do:
Paint your nails in your base colour, and let them dry thoroughly. Then, you can take your gold pen and start drawing on snowflakes in a random pattern. Snowflakes are nice and easy. Start with a cross, and go from there!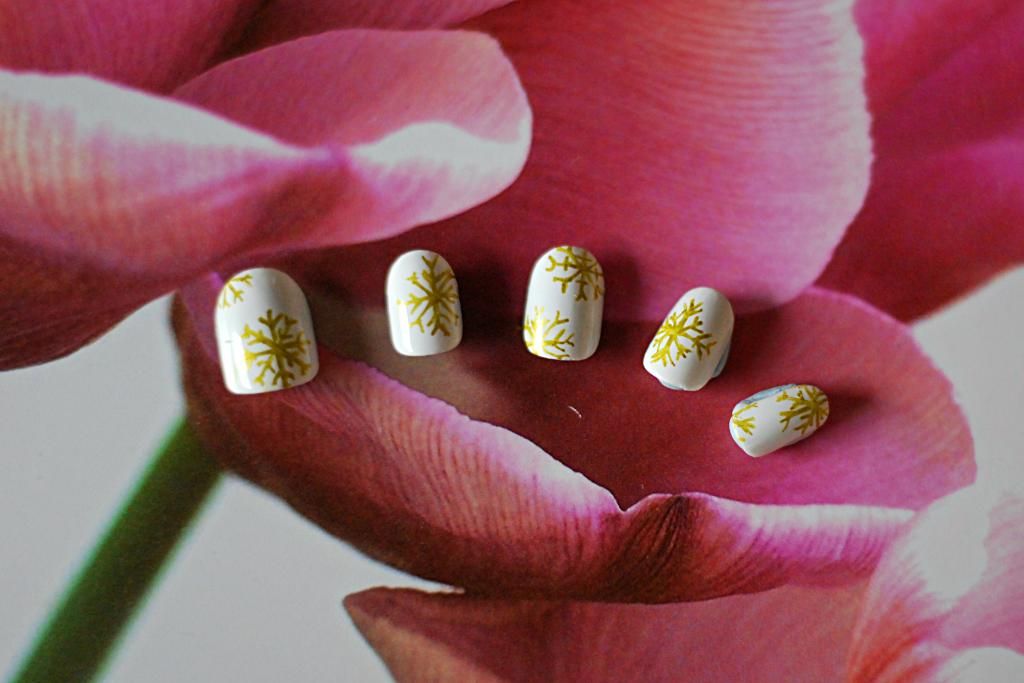 Let the pen dry for a couple of minutes and then brush across your glitter topcoat to seal it all. You could use a plain topcat but I always like the extra sparkle 🙂
There you go, its as simple as that! Using pens for nailart is so easy peasy, much more so than stripers. Plus because you're using less polish, you nails dry quicker so less chance of smudging. It is SO annoying to spend ages on a mani and then smoosh it because its not dry through! Have you been doing any festive nail art? Link it to me! And if you do a snowflake mani I'd love to see it.
xxx
Like what you see? You can follow me here:
twitter // bloglovin // gfc // facebook