Its is grey and dreary (the pretty snow turned to slush within what seemed like minutes) and I'm still dreaming myself back to the warmth of my holiday. On the second to last day we went to explore the UNESCO world heritage site that is Pafos Archeological site.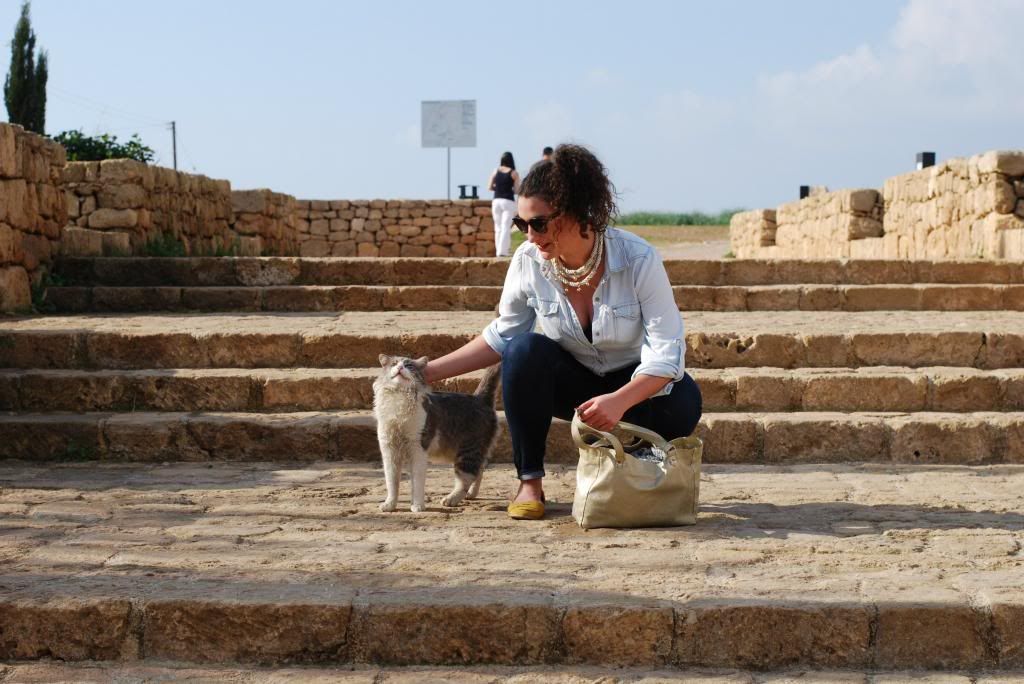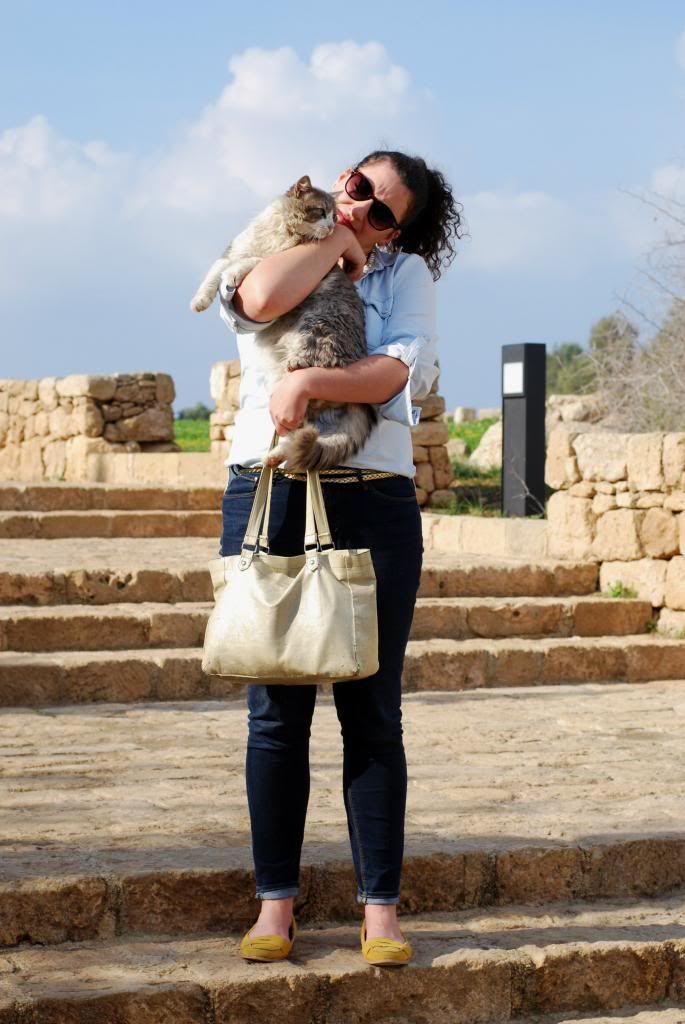 It was a pretty fantastic day for the crazy cat lady in me! I made friends with about 10 cats that day, which all came running from their resting places! This grubby, fluffy old man of a cat was an utter favourite though. He was the sweetest dribbly cuddler! If I could have taken him home…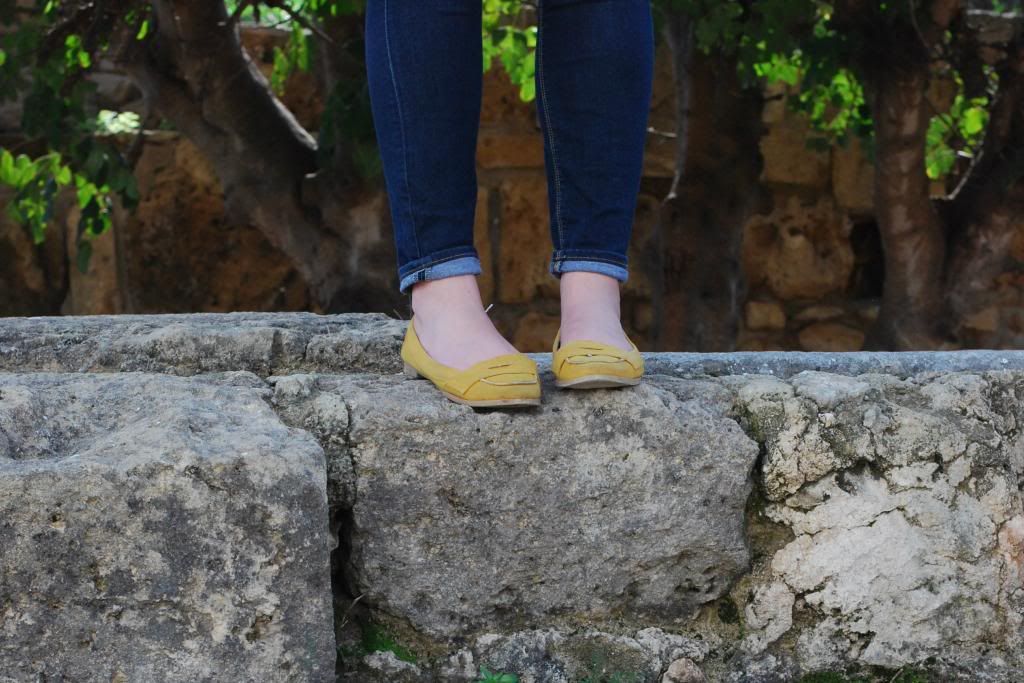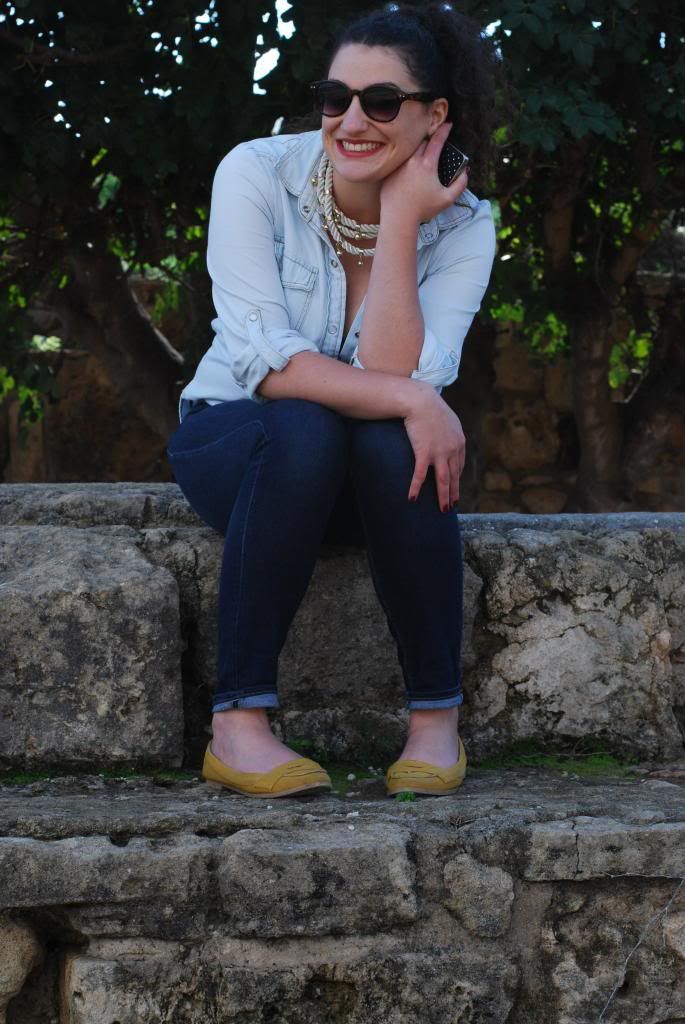 Wearing- jeans and necklace: H&M; denim shirt and shoes: Primark; belt: random
The sheer number of antiquities, and the fact that they were in such good condition was amazing. When you see the ancient homes in places like Paphos, and Casablanca, I always wonder about who lived in them. These cities in the far flung corners of the Greek and Roman empires. Were these sprawling luxury homes full of bored housewives and dull officials, sent far away from the action? What did they do with their days? What trivialities filled their thoughts? It was even more amusing to be told that the young man did a school play in one of the ampitheatres. Tons of little children running around in a space that millenia ago may have held greek tragedies and debates. I kind of love the lack of preciousness, that the story of these stones is still unfinished…
xxx
Like what you see?
You can follow me here: