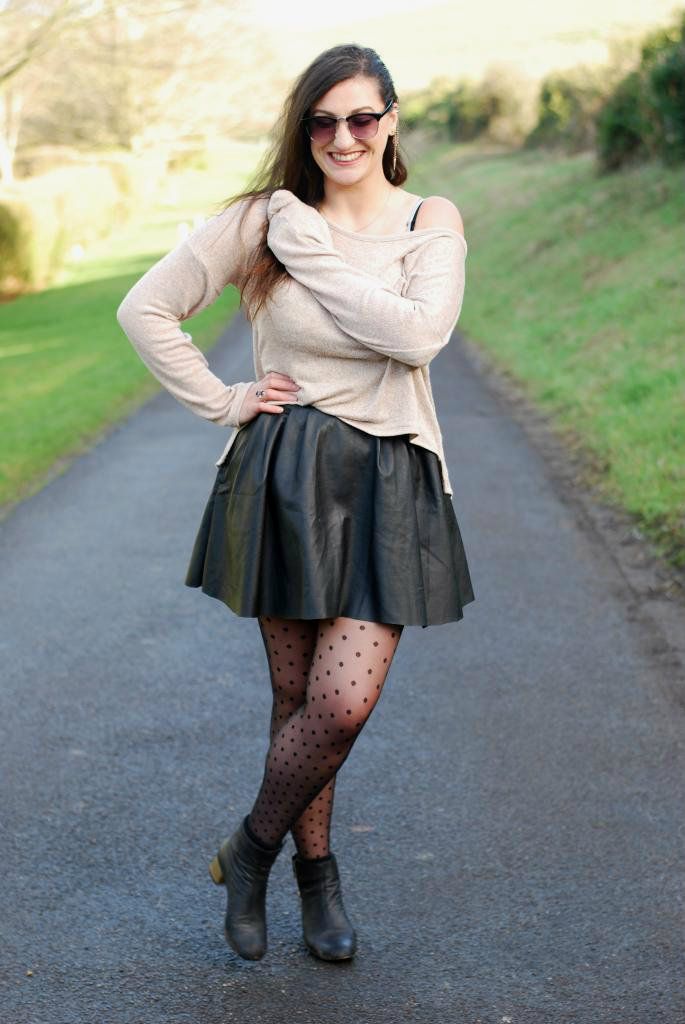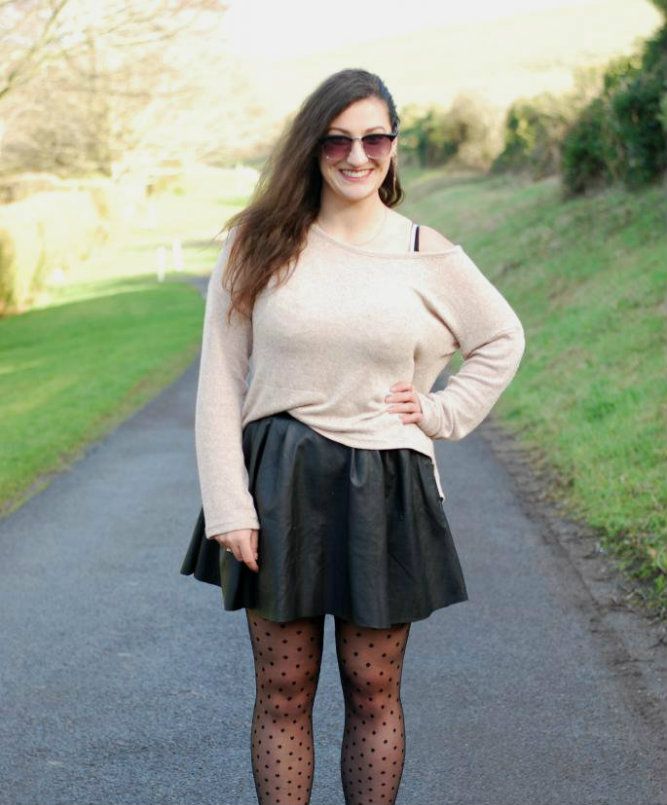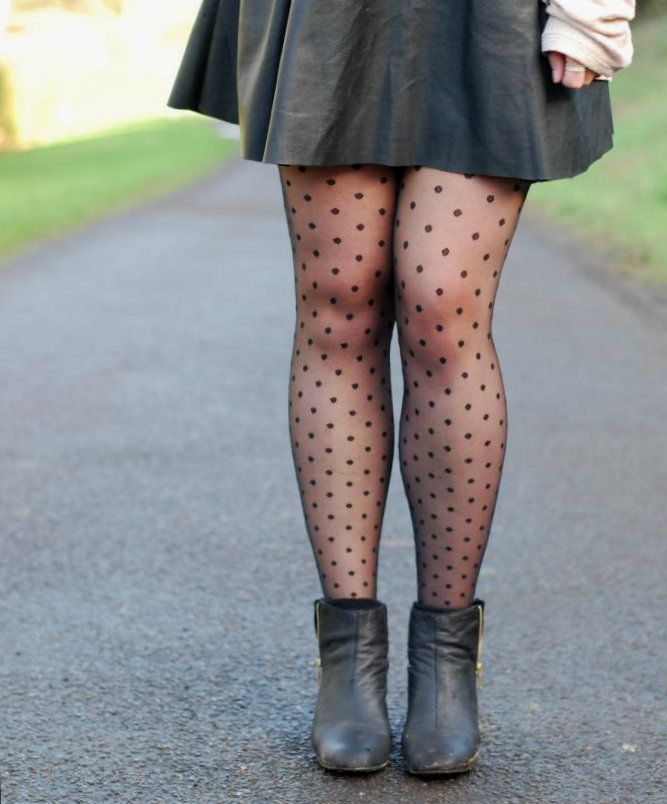 Wearing- Skirt: H&M; boots and spiked ear cuff: Topshop; Jumper and tights: Primark; Rose gold and silver ear cuffs, and triple stacking rings: ASOS; Silver and amythyst ring: gift; Sunglasses and gold studs: random.
Now, I'm funny about some things. Some things that just hurt my eyes. Navy blue and black together? Ugh. Black and dark brown? Gah. Gold and silver? ee- oh, well actually, maybe! I always thought that would set my teeth on edge as much as the others but the magic of rose gold makes it somehow… work! It seems to bring down the brashness of gold and warm up silver, meaning I can play with a much greater portion of my jewellery box in one go 🙂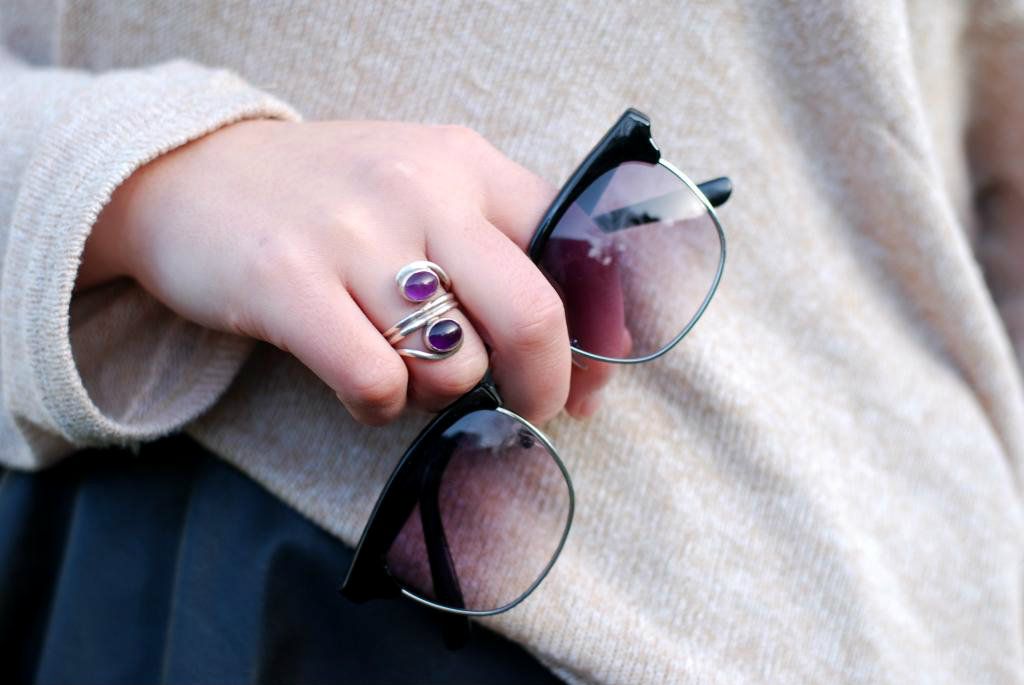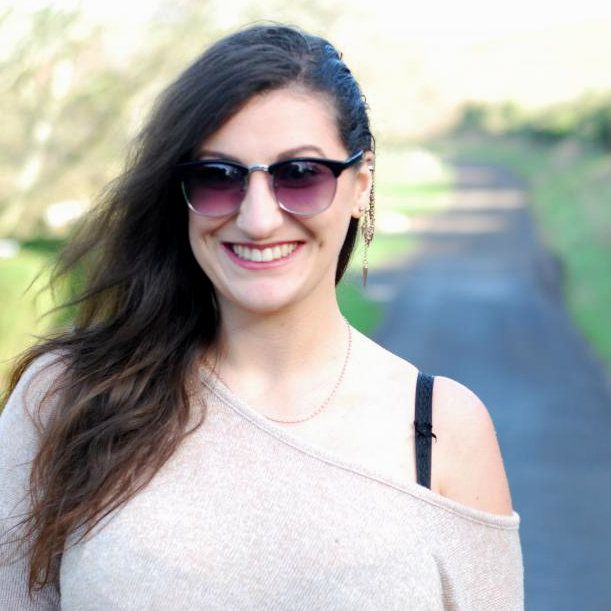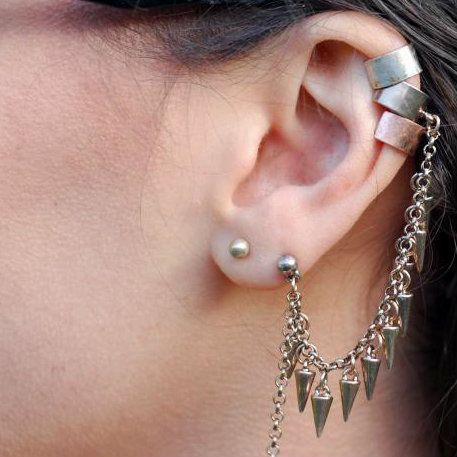 On a different note, I've noticed myself really enjoying playing dress up at the weekends now. I think its a reaction to the necessary restrictions of my work clothes. Can you count the number of non-work aprropriate items? Leather, check. Excess jewellery, check. Dotted tights, check. Bra-strap revealing jumper, check. Heeled boots, check. Grungy hair, check! Its like I can't help but pile on everything I can't wear the rest of the days 🙂 It makes me laugh, but its fun. What have you done with your weekend? Apart from dressing up, I got on with a ton of little DIY tasks, a few of which I'm really excited to share. Yes, there'll be more than one post this week, yippee!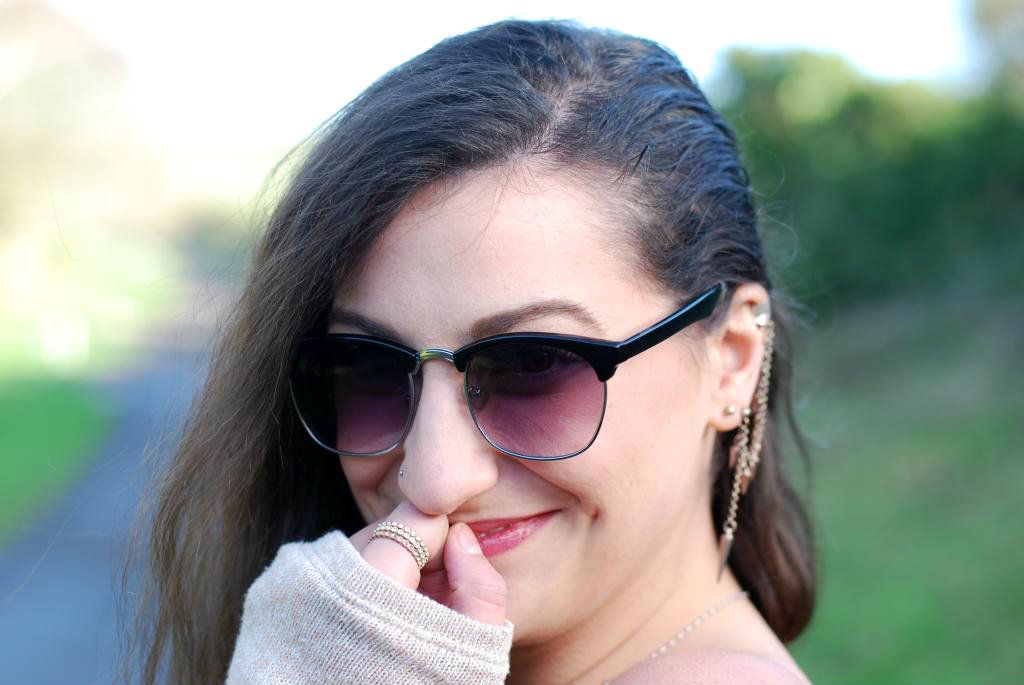 xxx
Like what you see? You can follow me here: