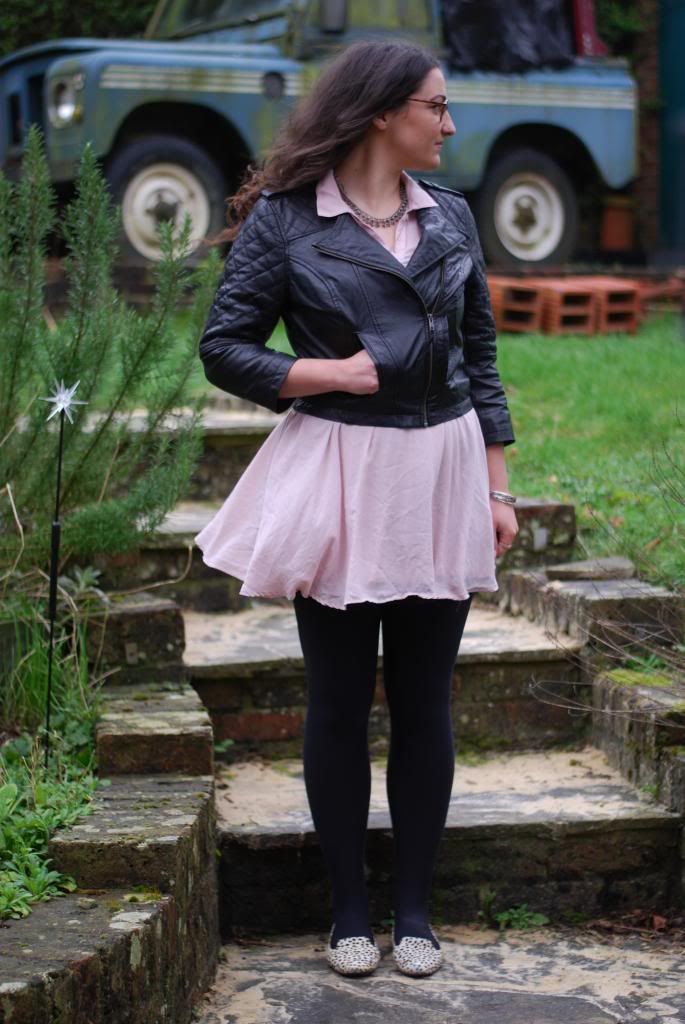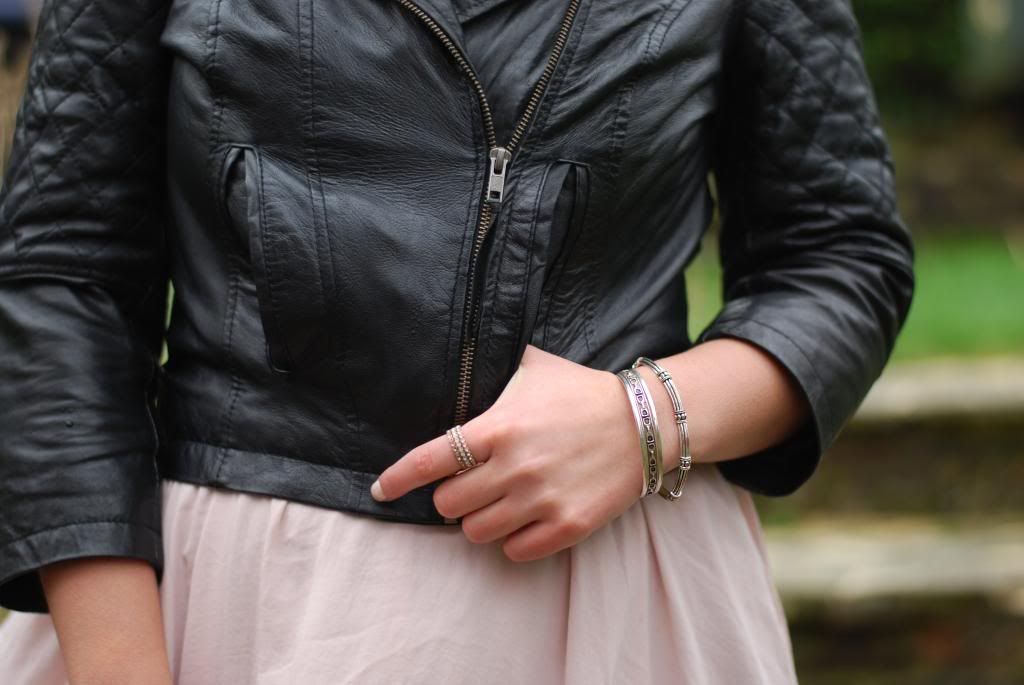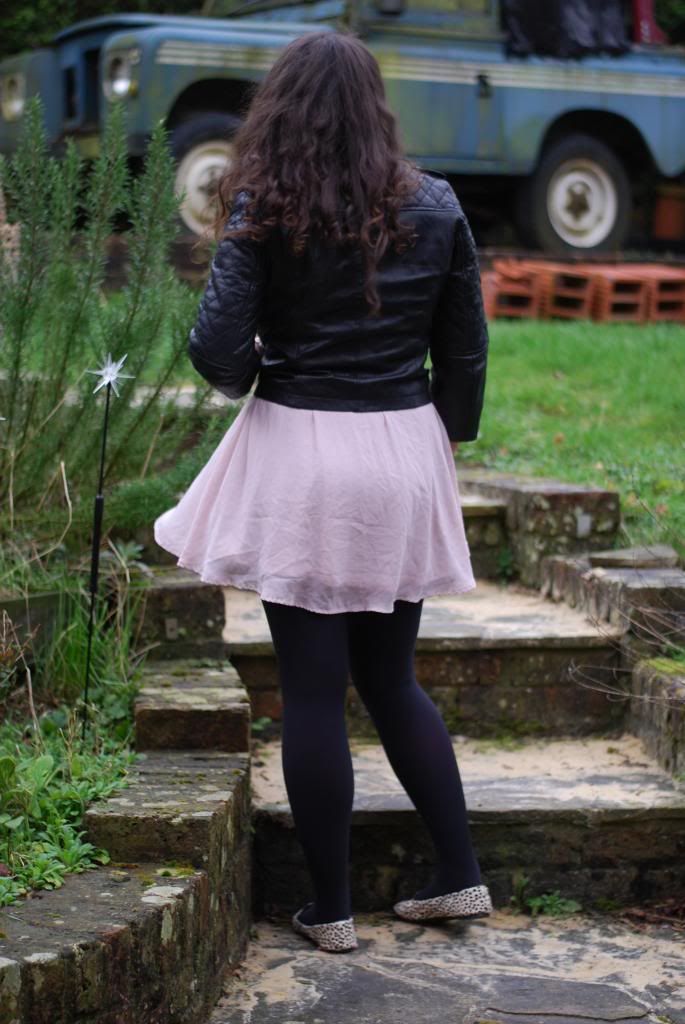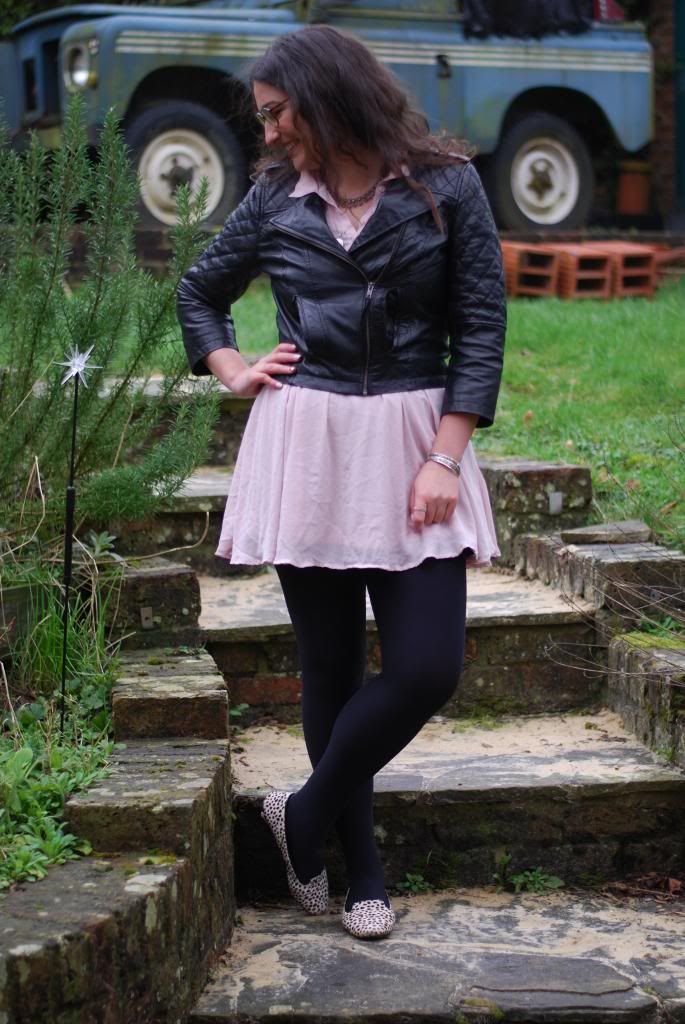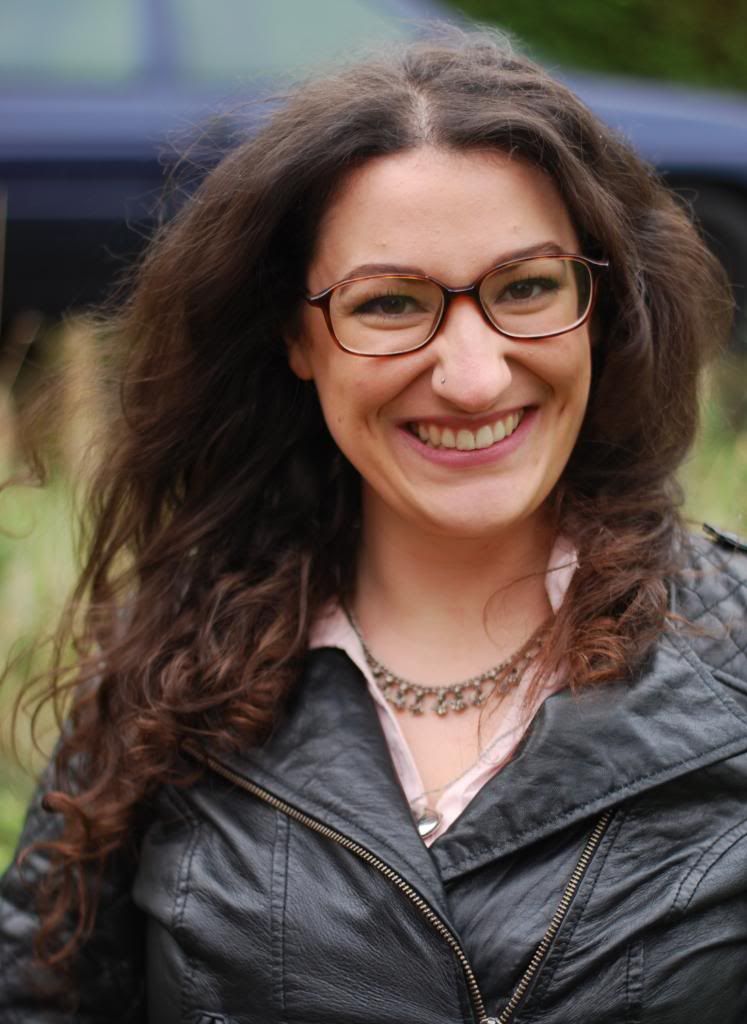 Wearing- Dress: H&M; Jacket and rings: ASOS; Shoes: Topshop; Necklace and bracelets: gifts; crazy hair: courtesy of the wind; crazy smile: all my own!

Oh I have done so little this weekend! Last week I was feeling really washed out and tired all the time, so I've ignored the housework and cleaning and spent most the weekend cuddling the cats! Fingers crossed it'll nip the lethargy in the bud and next week I can be bright eyed and bushy tailed 🙂
Obviously, I did manage to get dressed today though, which I'm going to count as an accomplishment 🙂 Blush tones with black really is one of my favourite combinations- I love how the two compliment each other. It seems to be the mix that I lean towards most often on those days where I get dressed without any thought. Do you have a go-to colour mix?
xxx
Like what you see? You can follow me here: